Gathering the family for Christmas is a special occasion and you'll need the tableware to match. Preparing food for a large number of guests can be testing, working for hours in a sweltering kitchen can often feel like a thankless task. However, once everyone is seated and has tucked into their delicious Christmas dinner, it will feel worth the sacrifice.
The holiday meals are the time to make an impression, so break out the fancy tableware, glassware and put your best foot forward. Look to refresh your dinner table with three beautiful dinner sets, relax knowing the big meal won't be let down by the small details.
1. Tartan
Nothing says Christmas like tartan. The print is strongly associated with Christmas, kilts and shortbread. This luxury 16 piece tartan dinner set will give your meal a traditional holiday feel. The set includes dinner plates, side plates, cereal bowls and mugs, four of each, all beautifully wrapped in the design.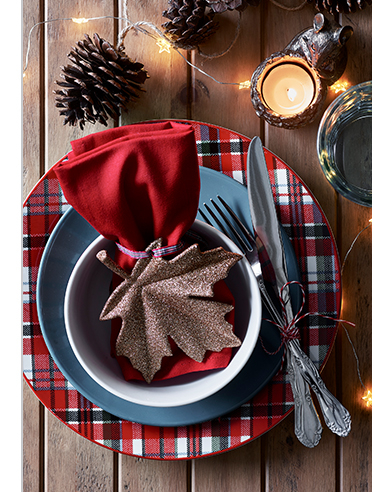 For the tartan fanatics, there are more tableware options from George including a tablecloth, set of pasta bowls and print placemat and coaster set. The 16 piece matte black cutlery set completes the set, each utensil is specially crafted with a sleek finish. The dark cutlery perfectly contrasts the rich reds, or throw in some dark-coloured Christmas candles for a similar effect.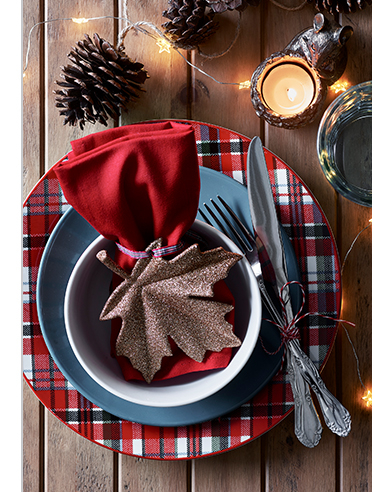 2. Leopard Print
Anyone who remotely follows women's fashion knows that leopard print is in vogue. It's impossible to resist. Leopard print treads the slender line between flashy and luxurious, which explains its appeal. Designers Christian Dior and Mitzah Bricard have had a well-documented love affair with this animal print.
Our opulent leopard print dinner set is one of the most unique Christmas items on sale at George this year. Give your meals extra glamour with the dinner sets, all items are made with quality stoneware, embellished with intricate gold detailing. Everything you want to give your cooking extra sizzle.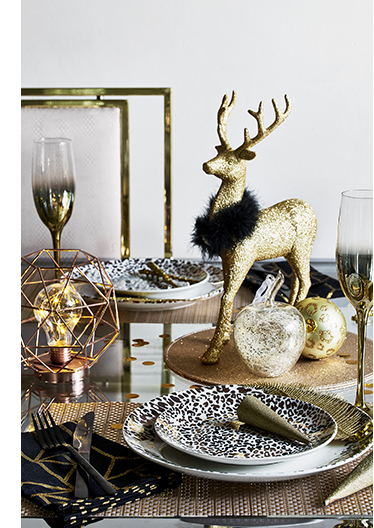 3. White Moda
Finally, the White Moda range will introduce bright whites to the table for your Christmas dining. White is a classic Christmas theme, conjuring imagery of snow-dusted trees. As we are unlikely to get a white Christmas this year, the brilliant whites of our Moda set might be all we get.
The modern square design of this set makes it unique, working in unison with the stylish contrast print – this will make a stunning addition to your crockery collection. The white tableware provides the foundation for the remainder of the colour scheme. Start with the dinner set, move to bowls and mugs, to bring the whole set together.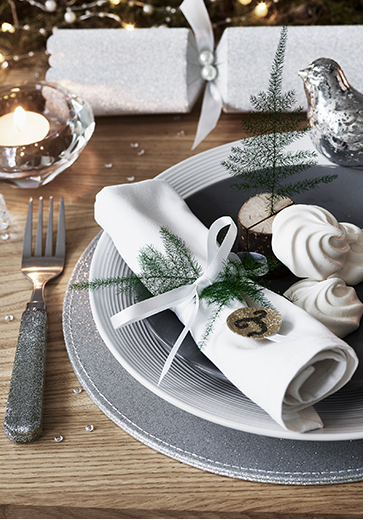 This Christmas George at Asda has the right range of festive dining sets to bring a touch of class to hosting the family meal. Each set offers something uniquely eye-catching.
You've gone through a lot of effort preparing the food, so make sure the meal is dished up in style. Look to George at Asda for all of your Christmas shopping needs this year.