With all the Christmas decorations and parties associated with the festive season, nothing can beat the real Christmas spirit – curling up in cosy nightwear and enjoying a hot cuppa with your favourite movies and your loved ones. Life & Style makes sure you can enjoy your home comforts in style with the best festive sleepwear for you and your family.
1. Festive Dressing Gowns
There's no better place to escape the cold than inside a warm and fluffy dressing gown. You'll want to spend all weekend wrapped up in a robe to make those cold days more bearable. Why not organise a pyjama gathering? Wearing loungewear is extra special when you have your family to share the experience with.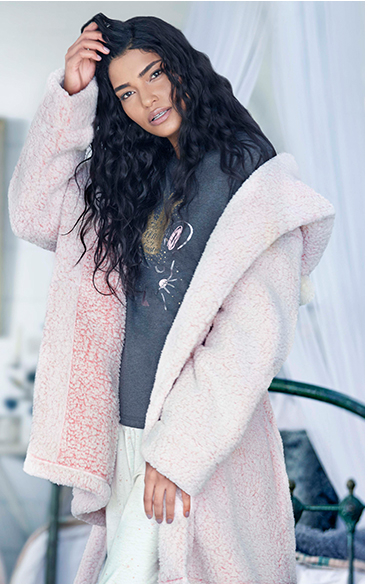 Add some fun to men's dressing gowns with Star Wars robes and join forces to match your little boy's pyjama top and bottom set.
Festive dressing gowns are a great way to set the mood and make one of the best nights you will spend together as a family.
Sprinkle some magic into your evening routine with soft ladies dressing gowns. A burgundy colour will not only look great during the festivities, it will spice up upcoming seasons so you'll be reaching for it time and time again.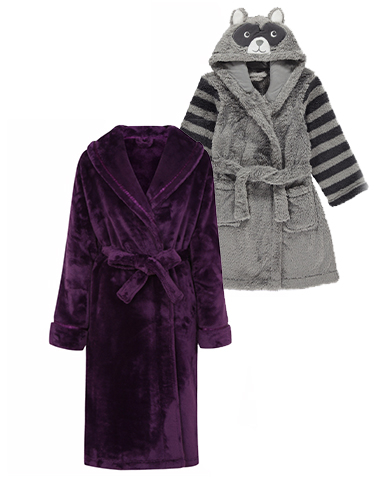 2. Her & Him Christmas Nightwear
Winter-themed cosy wear will bring a beautiful end to anyone's day, especially for grownups who will be busy bringing the festivities together. If you're looking to update your bedtime collection, choose nightdresses with lace trims and bow details as it will have you feeling at your most elegant before bed. A soft pair of snuggly slippers are the perfect treat for hardworking feet for a comfortable finish to slip into at the end of the day.
Men's nightwear makes for the perfect Christmas gift for ultimate relaxation. Update your partners' bedtime basics so he can unwind in a Grinch character pyjama set and cosy slippers from superhero designs to Fair Isle slipper boots for added warmth.
It's the ideal look for the winter holiday season and will surely have him looking forward to spending some quality time with the little ones for weekend snuggles.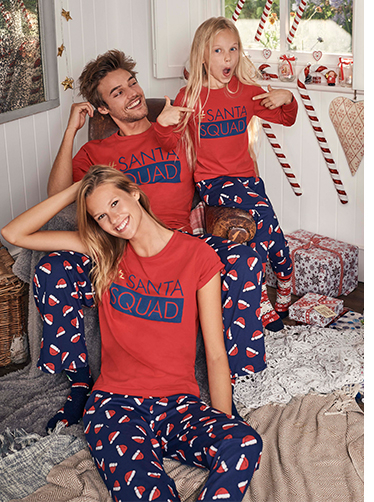 3. Family Funsies
There's no better feeling than coming home after a long day and climbing into your favourite onesie. Add some fun to women's clothes and pick an all-in-one hooded onesie that won't let the heat escape. Whichever Disney animal you choose to be, you will want to hibernate all evening in an animal printed fleece.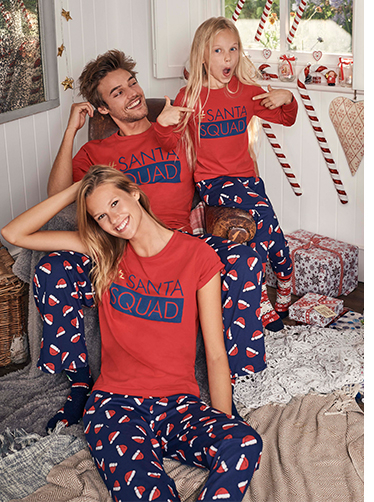 Like father like son, there's no reason why the boys in your life can't feel as snug during the day in onesies. Whether it's opening presents or watching Boxing Day films, they both can join momma bear in animal and colourfully designed onesies that can be worn over and over again for comfort.
4. Christmas Nightwear Gift Ideas
Duvet days over the festive season are a time to look forward to. Why not add some magic to your little one's night time routine and gift them with cosy pyjama sets that will nod them off to a land of dreams.
Kids' Christmas pyjamas are super adorable and available in all their favourite characters like Harry Potter, Spiderman and Star Wars for avid little fans. Or they can count down the days 'till Christmas in something more festive like snowman, reindeer or unicorn prints, so they look forward to their Christmas dreams and wishes coming true.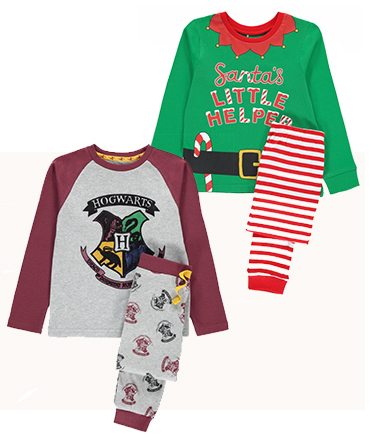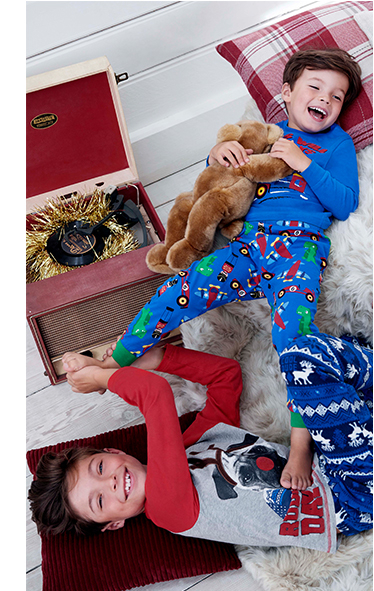 Nightwear is the kind of gift that will go a long way all through the cold winter. So if you're stuck for gift ideas for the special women in your life, make sure their dreams are as sweet as your choice of gift with complete head-to-toe ladies dressing gowns. From nightdresses to pyjama sets and fluffy slippers, it's the perfect layering bedtime style that will maximise her home pampering sessions after a long day.
Get ready to wrap up warm and enjoy the comforting feeling of festive nightwear. From ladies dressing gowns, men's pyjama sets and kids sleepwear, make it a Christmas to remember when you shop at George.