It's a wonderful time of the year to turn your home into a festive grotto and get ready for the Christmas celebrations. There's a lot of excitement around what interior themes you'll be going for this year, but making room changes now will help you decorate your home with little to no fuss.
Life & Style share 4 ways to get your home ready for the big celebration you've been waiting for.
1. Hallway Entrance
A good first impression is key when it comes to your Christmas decorations and your hallway entrance is a great place to welcome the magic. Knowing that guests will be entering in and out of your home, it's important to ensure you have enough walking space which will be safe for kids too.
Pack away anything that is blocking the hallway into plastic storage boxes and move it into the shed, or under your bed. This can be your shoes, bags, books or plant vases that don't go with your theme.
Greet guests with a sparkling scene and choose icy shades of greys mixed with natural materials for a hint of Scandi style. You may have to move around mirrors and wall art and replace it with a snow-frosted wreath. You can also arrange photo frames with festive ornaments on your hallway table to make a statement.
These decorative hallway solutions will get you into the festive spirit the moment you step through the front door.
2. Magical Stairway
Another first impression will be the staircase. There's no such thing as overdoing your Christmas decorations, so go ahead and spread the hallway magic up to the stairs too. Unless you want to have one or the other as an eye catching centerpiece, here's how you can decorate your stairway.
Once again, remove whatever you have in that area that may appear too heavy and taking up unnecessary space. Typical junk will be piles of letters sitting at the foot of the steps or clean and dirty clothes in a wash basket. Pack things into plastic storage boxes and get creative.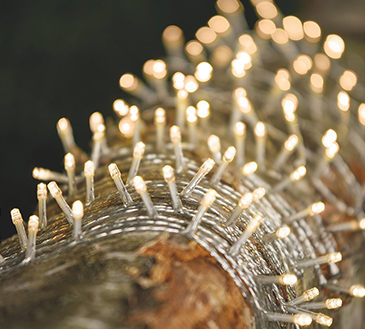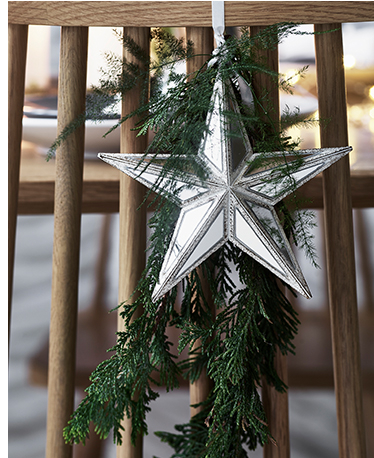 If your staircase is dark brown, then forest green garlands with red ribbon detailing is the perfect finish. You can simplify your designs and hang pinecones with the garlands instead to create a more rustic, wintery feel against a white staircase.
Incorporating Christmas lights into your design will capture the true beauty of this celebration and illuminate your hallway for you and your guests to enjoy a magical walk up the stairs.
3. Living Room Grotto
Christmas holidays are spent with loved ones and the living room is a great place to throw a festive-themed party for everyone to get cosy in. There are many ways you can spread the Christmas cheer into your living room that are warm and welcoming.
Figure out where you want to place your Christmas tree. If it's in the corner of a room that has a chest of draws, TV unit or bookshelves close by you may want to rearrange your furniture and position it so it's comfortable for everyone to gather around.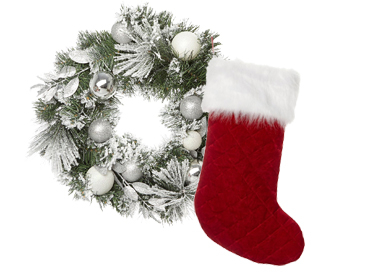 Whether you fancy an old fashioned or modern theme this year, you can transform your fireplace with stockings, pretty ribbon and garlands to bring your living room décor together.
4. Decorative Dining Area
A Christmas tree doesn't always have to be in the living room. The dining area is a great place to set the festive theme and mood.
If you want to create a traditional feel to your home, why not think about adding mini trees for décor to spruce up your dining table setting. Use complementing tartan table clothes and decorate the centre with garlands, miniature baubles and surround it with festive glassware and cutlery. Incorporate some lighting with candle holders and fairy lights as a clever way to make your table setting sparkle.
Take a step back and watch the magic unfold in front you and toast to the season with love and appreciation. Have a very merry Christmas when you shop for your Christmas tree, decorations and festive lights at George.