A living room's main purpose is for families and guests to gather and unwind in, and getting a look that is welcoming isn't always an easy task. Whether you're looking for a fresh seasonal change with home accessories or statement furniture pieces, transform your living room to give it that wow-factor, as well as keeping it cosy at the same time.
Life & Style share beautiful living room inspiration that will make a statement, and create a space you can truly feel relaxed in.
#1
MIX LIGHT AND
DARK COLOURS
Bold colours don't always have to be reserved for winter time. Rich shades can enhance your living room when you have beautiful furniture to match it. Enhance your coffee table surface with rose gold or copper plant vases, and objects like the geo elephant ornament to add style to your space.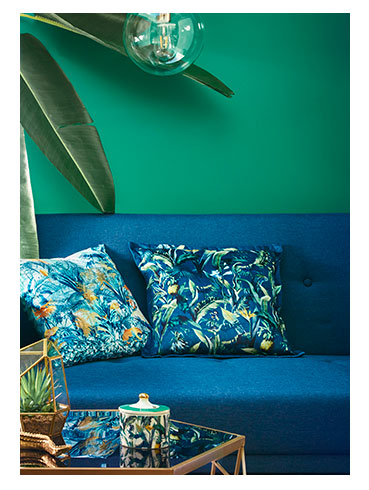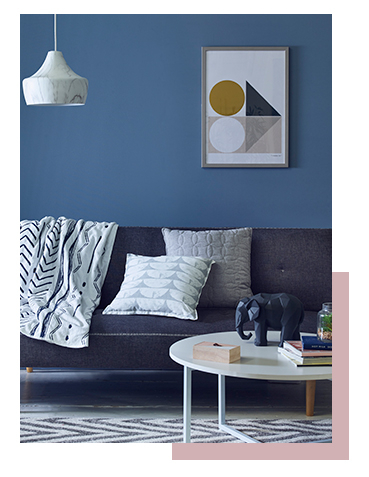 If you want to blend in new colours to your original colour scheme, why not try an emerald green feature wall in a white painted room. This will provide an eye catching back drop for those who like their gold and copper tones. You might think it's a little dark at first, but it can create a calming feel to make a gentle statement to your living room.
Bring the space together with soft furnishings like cushions and throws to create a relaxing space your guests won't want to leave.
#2
ADD A STYLISH
ARMCHAIR
An armchair will look perfect in a living room, whether you have a modern or a country house décor. The style, fabric and size is an important factor, as well as the size and shape of your living room. Think about what your armchair will be used for. Do you want something you can curl up on and enjoy a quiet read by the window, or are you looking for a statement piece to complete your living room?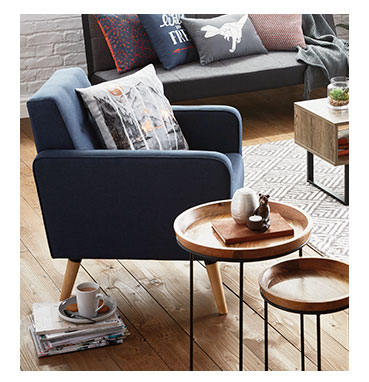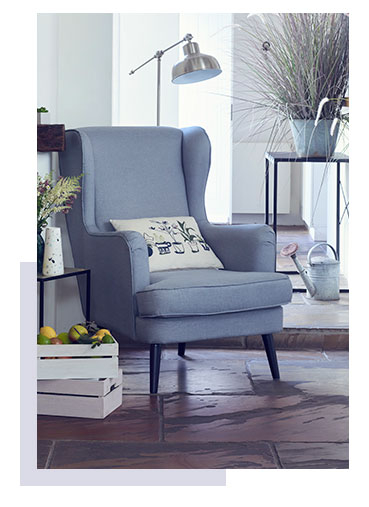 An upholstered armchair is a great way to do both, as well as bring in colour and texture. Keep it classic with a modern twist, by placing it close to your bookshelf or coffee table. Or why not brighten up a corner in a room that needs uplifting?
Since it is relatively compact, you can get yourself a matching footstool to make the perfect statement.
#3
TV WALL BRACKETS
INSTEAD OF TV STANDS
With the World Cup set to kick off soon, bring the game experience into your living room with TV wall brackets to mount your telly in the perfect spot.
Many TV wall brackets are adjustable so you can set it to the right height and angle, to create your own ideal viewing and listening experience. In that way, you don't have to let the black box overshadow your decorating scheme, and allow the TV to be the only element that attracts attention.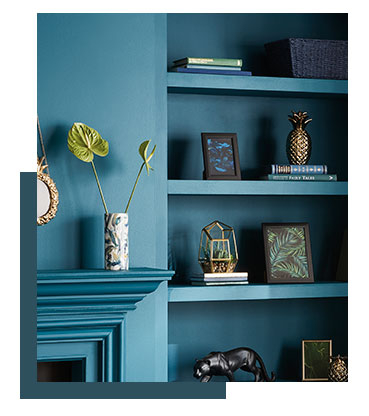 Alternatively, you can hang your TV above a fireplace, or decorate the wall with artwork, photo frames and storage cabinet shelves. This is a fantastic solution when you don't want to take up floor space with a TV stand.
#4
GET INSPIRED BY NATURE
If you're looking for something less intimidating, look out into your garden for inspiration. Reinvigorate your living room design with a fresh, flowery palette for a calming effect. Choose colours such as cool mint, slate grey, or zesty lime which will bring your living room to life.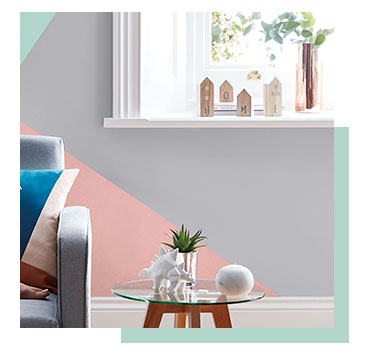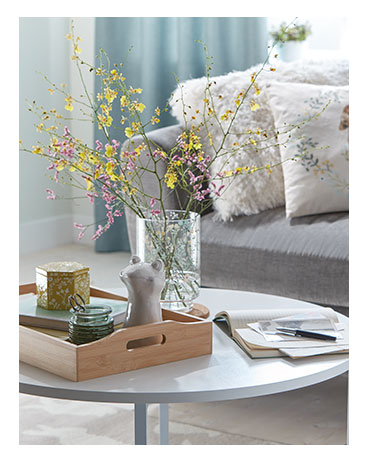 These airy shades are easier to match with living room furniture and accessories like a side table, an overarching lamp, and artwork in photo frames to allow delicate designs to stand out. It's the little details and colours in the room that help create a statement.
Get started on your living room décor and head over to George with clever living room storage ideas, so that your furniture and decorative accessories have the space to shine. Browse the rest of our home collection for the latest style trends for your kitchen, bathroom and bedroom.