Creating a beautiful outdoor space is about more than just the flowers you have blooming, the overall ambience can also be affected by the outdoor furnishings that you have in your garden. Whether you have big or small garden space, these complementary items will have a massive impact on the overall look and feel of your garden.
If you've already made the effort to grow a gorgeous garden, then you will want to make the most of it in the summer months by inviting friends over for socialising and relaxation. This Life and Style guide will provide helpful tips for getting the most from your garden; offering advice on choosing the perfect garden furniture, and adding small touches to make it somewhere you will want to spend your free time.
Create your own garden sanctuary
Choosing the perfect plants for your garden can sometimes be a tricky business. The good news is that just a few carefully chosen shrubs and a well-maintained lawn is enough to create a relaxing, peaceful area where you can unwind after a stressful day at work.
Why not try creating a relaxation area within your garden with somewhere to sit? To add height to your garden, grow hedges and shrubs, ringed around by fencing or stone walls, which can make a sanctuary perfect for escaping the stresses of the modern world, all without leaving the comfort of your home.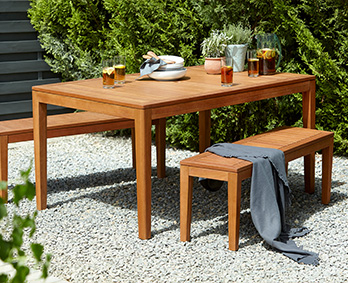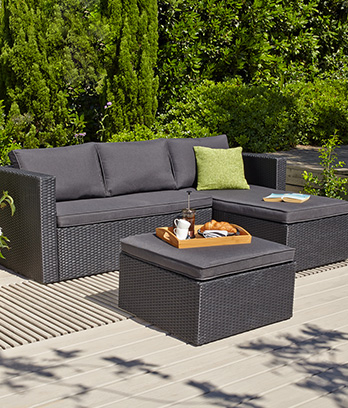 If you don't consider yourself to have green fingers, you can create a low maintenance space by paving over the space and add a few artificial plants to replicate the natural feel. This removes the hassle of maintaining living plants. Some households even opt to have their garden covered in astroturf. Certainly an option if you don't want to have the hassle of mowing the lawn.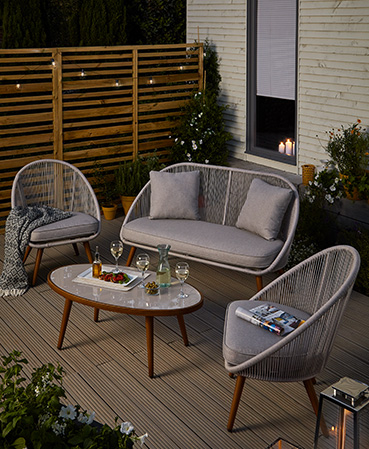 Solar-powered lighting is a reliable and environmentally-friendly way to light your space, spread some lanterns across the garden to radiate an ambient atmospheric light. Solar powered lights eliminate the hassle and cost of having to install complicated electronics in your garden, making it our most sustainable option.
Outside Lighting
Humid and hot evenings have been frequent this summer and offer the perfect excuse to wind away the warm evening hours in the garden. For many, this summer has felt like a constant holiday abroad and every day seems to be barbecue weather. Eating outdoors if you have the space, is definitely a lot of fun, especially with friends and family.
When the sun draws in, you'll be thankful to have invested in quality outdoor lighting to brighten up your outdoor space. If you're looking to add some bright colours on a budget, string some coloured LED lights around some plants to create a warm outdoor glow.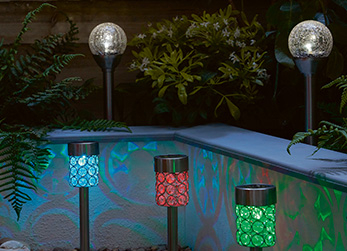 Choosing the Right Outdoor Seating
Outdoor seating is available in several variations and there is a different type of seating to suit everyone's different needs. If you're looking to entertain guests with an outdoor dinner party, it's worth considering a bistro set or outdoor dining set. However, if you want somewhere to enjoy a relaxed barefoot afternoon under the hot sun, then you'll probably want to invest in a garden sofa.
For the ultimate in comfortable seating for your outdoor space, consider a hammock. You will need a couple of sturdy trees for this one, but the addition of a hammock is one that will make you relax instantly.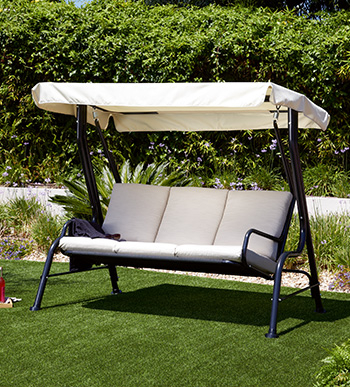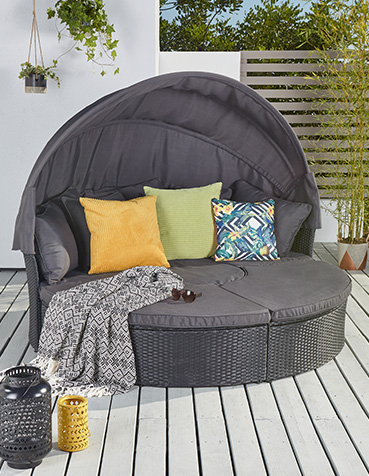 There are three main considerations for hanging a hammock:
Sufficient height from the ground and hanging distance
Hanging method
Location within the garden
You'll need the basic equipment to assemble your hammock, including a sturdy frame on which to provide support, plus the hooks and sling. Once you've set it up you can spend hours enjoying what is probably the most chilled out seating option in your home.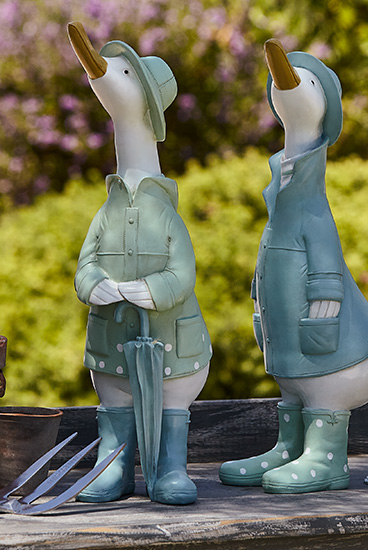 Adding the finishing touches
Finally, we have those small details which make a big difference to your garden, for every big purchase you'll need to think about the supplementary features which complete the area. A few funky garden accessories are sure to work as conversation starters, and enable you to add some personality to your personal space.
Garden ornaments with personality will always make a statement, while adding subtle decorative pieces is a sure-fire way to make your home feel unique. Is there anything more British than a garden gnome? These quaint, quirky chums are a great addition for any garden, and add an element of personality to any space, and the kids will love them!
Like your home, you want your outdoor space to reflect your personality and provide a peaceful place for yourself or guests to be able to relax in. George have a great range of outdoor furnishings that will make your garden glow for yourself and anyone else lucky enough to visit.