While floral bands and floaty fabrics give a nod to festival season, that doesn't mean you can't embrace the hippie look this spring. From loose layering to swirling maxi's, free your Bohemian soul with these 4 fresh-spirited looks.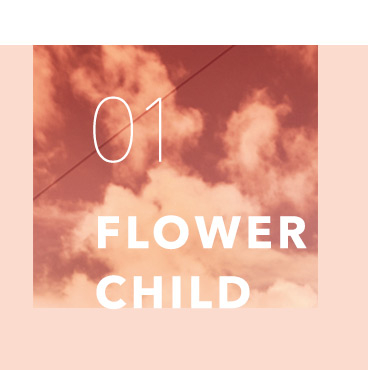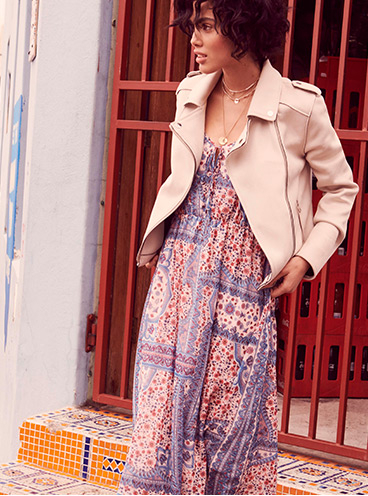 Maxi
Dress
£18
Swirling frocks and romantic blossoms are back for spring. Highlight the sweet gentle nature of this look with a long, flowing printed maxi dress and pair with strappy sandals.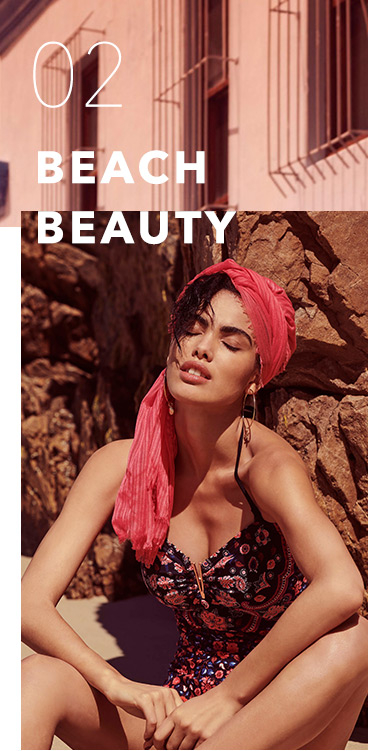 Print
Swimsuit
£14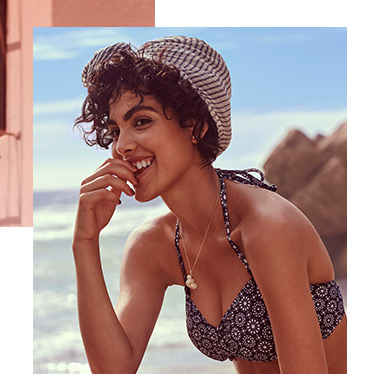 Floral prints and vibrant colours – a winning combo for days spent by the oceanside or pool. Take on warmer temperatures in a halter-neck style bikini or printed one-piece, and accessorise with a burnt orange head scarf for a look that radiates Bohemian beauty.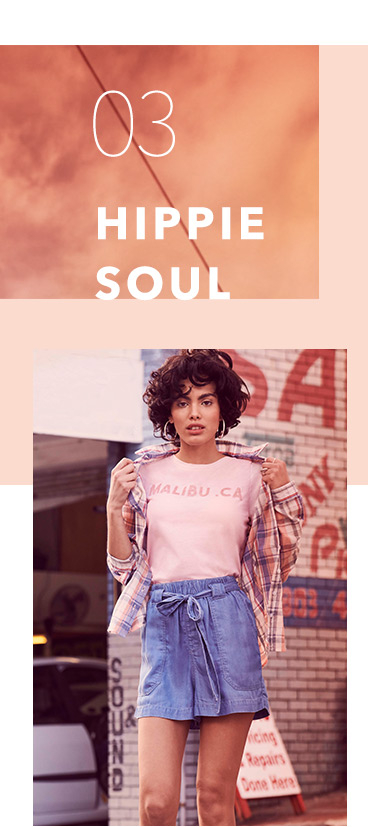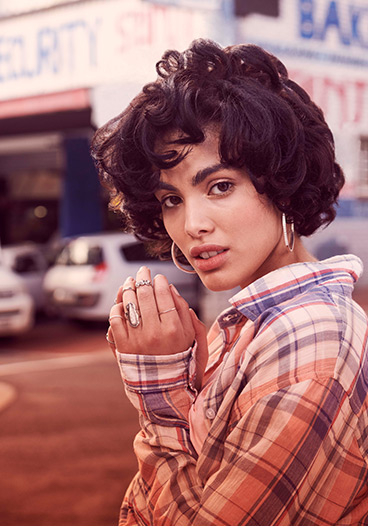 Check
Shirt
£12.50
When you've got a free-spirited mind-set – and a wardrobe to match, looking the part is easy. Toughen up denim shorts with a print tee and throw on a plaid shirt for added edge.
Peasant
Blouse
£16
Indie style gives you the perfect excuse to play with rich colours and bold prints. The big, exaggerated bell sleeves on this gypsy-style blouse works beautifully with a pair of washed-out denim jeans for a look that's effortlessly on-trend.