For new parents, knowing what to buy for your baby can be quite tricky, especially with so much available in the market. From nappy bags, pushchairs and baby clothes, everything requires extensive research, which can leave you feeling more confused.
Life & Style have selected the everyday basics to keep you focused on the things you really need, so you can avoid making impulse purchases.
HOW MANY BABY CLOTHES
DO YOU NEED?
Shopping for baby clothes is fun, and a lot of parents are excited by baby fashion trends, thinking it will make their precious new born look super cute.
However, it's incredible how fast your baby will grow in their first year, which is why you'll need to buy multiple packs in different sizes. You'll want to stock up on key pieces like bodysuits and sleepsuits in neutral colours for their weekly rotation.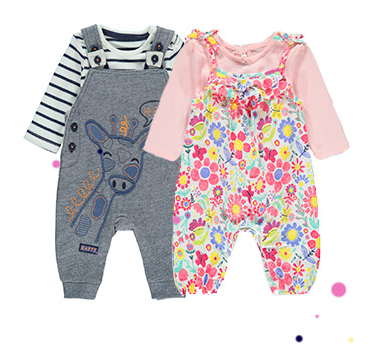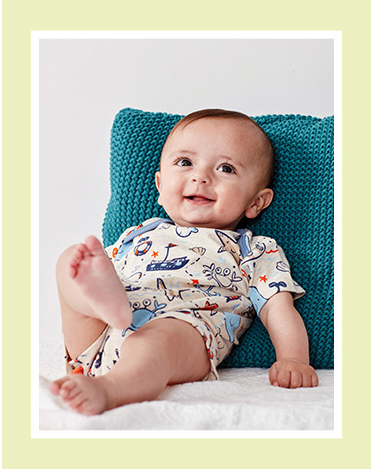 Unless you need an outfit for the first family outing, a christening, or first photos, you can kit them out in cute clothing that will be adored for years.
KEEP THEIR FEET WARM WITH
BABY SOCKS
Tiny socks are always the cutest thing your baby will wear. Stock up on various designs in all sorts of eye-catching colours to match your baby girls' clothes and baby boys' clothes. You can ensure their toes are cosy and comfortable every day when you purchase a pack of 5 baby socks. This means you have your weekdays covered and their washing basket sorted for the weekend, with the rest of their little overalls.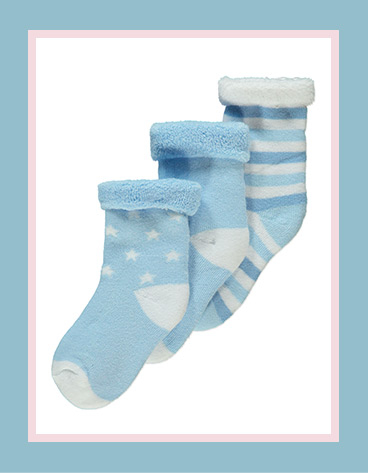 MOSES BASKET FOR YOUR
BABY'S FIRST BED
You can be sure that your little one is safe and sound when you settle them down in a comfortable Moses basket. Ideally suited for very young infants, these are the perfect sleeping solution for your baby's first bed. They are a statement furniture in their own right, and will provide a balance between comfort and style, whether in the nursery, living room or bedroom.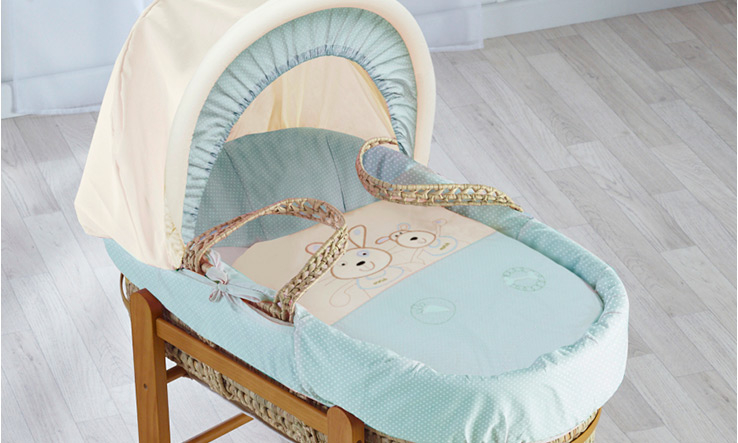 The mattress is an important factor to make sure they have quality sleep. Choose a Moses mattress that provides posture, support and comfort with breathable baby bedding, for easy air movement and heat circulation. Keep them cosy all night long with baby blankets to create the perfect nesting place for tiny heads.
YOUR BABY'S
PLAY AREA
With so many different playmats on the market, finding the right one can be a real problem. Choose one that offers different features for laying on their back, on their tummy, and when they're strong enough, to sit up and play. Newborn babies may not enjoy them to begin with as the warmth of their mothers body is comforting. Give it a few weeks and your little one will love kicking and grabbing at the colourful accessories.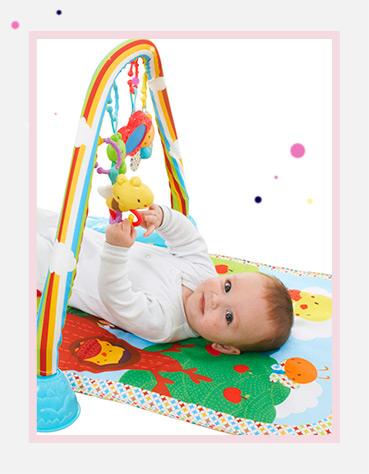 TAKING YOUR BABY OUT
When you're shopping for prams and pushchairs, ask yourself what you're looking for and how long you plan to use it. Can it be converted from a lie-flat pram into a buggy for toddlers? Is the stroller easy to fold away out of sight? Choosing the right pushchair is essential for taking your baby out, as well as finding storage space for it in your home.
If you plan to venture out during their first early weeks, don't forget to carry a baby changing bag that will fit nappies, feeding essentials, baby clothes and baby wipes. Make sure you wrap your baby up with a warm baby blanket, hat and mittens set, and socks so they are protected from the cold.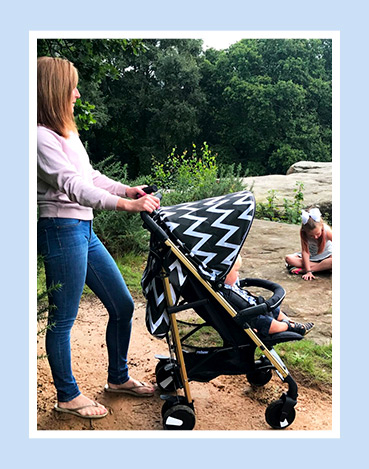 When you're preparing for a new baby, you'll want to have all the essentials ready. At George, our selection of baby clothes, baby accessories, and baby changing kits will ensure that your little bundle of joy has an enjoyable and smooth experience from the moment they enter the world.