It's time to get serious with your outerwear and invest in a new winter coat this season. Whether you want a slick, coloured leather jacket, or a quilted oversized coat, the evolving fashion trends means there's so many new jackets for women available, it's no wonder you're struggling to find the perfect all-rounder that's appropriate for all occasions.
Your winter coat buy is the highlight of the season, so Life & Style have made it easier for you to pick one jacket to style with the rest of your wardrobe and wear it all winter long.
1. Stay in Check
The first outerwear to make it in the top 5 are checked coats. Imagine having something that ticks the boxes of both trendy wear and workwear-appropriate. This smart coat will keep your outfit in check for the new season.
It's a classic winter coat that comes in a variety of fits, patterns and fabrics. From tartan, to gingham to dogtooth, they are everywhere!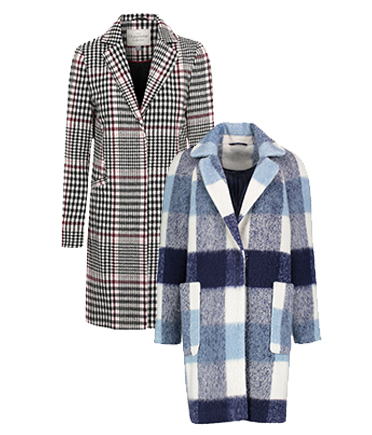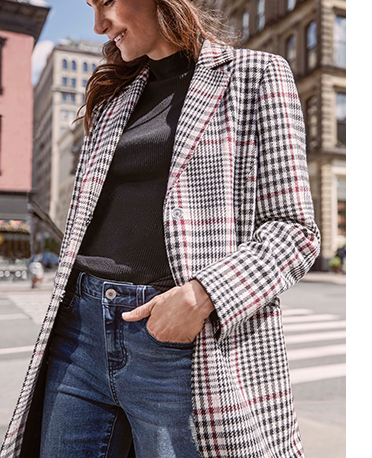 Wear an oversized checked coat to stay warm in a party dress, tailored trousers and smart shirt for work or dress it down with fabulous wide leg jeans and boots at the weekend for an effortless, chic look.
It's so fun to style and will make a statement no matter how you wear it.
2. Padded Puffa Jackets
You won't need to head to the Alps to rock this trend. The reappearance of the puffa jacket has been unexpected but they have quickly become a winter must-have, especially with streetwear and athleisure looks.
Whether you're after a long or shorter length puffa jacket, they will keep you snug even in the worst of British weather, thanks to their padded lining. This style offers a mixture of practicality and glamour that adds a fun flair to any simple outfit.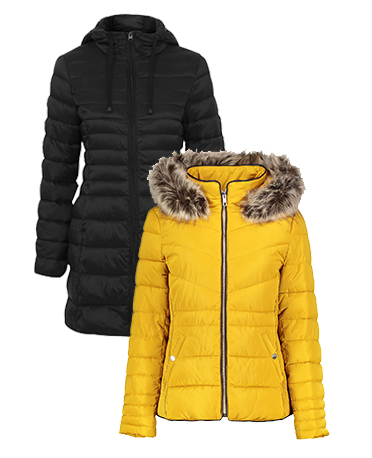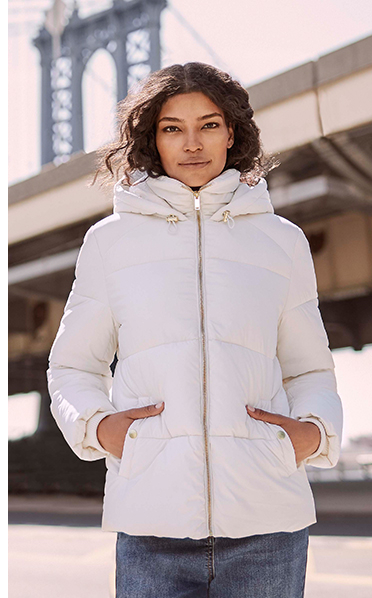 Choose bold colours like red, yellow or electric blue and let it drop off the shoulders to reveal a cable knit jumper underneath. Keep the rest of your under layer streamlined with fitted jeans worn with trainers. Or switch up the tomboy look with a skirt, long sleeve jumper and ankle boots.
3. Timeless Shearling Aviator Jacket
If you're looking for a jacket that has the answers to all your winter problems, then an oversized shearling aviator jacket is your go-to for warmth and styling in the cold weather.
You won't be able to resist the cosy feel of this timeless biker-style jacket. With so many colours available, choose a black jacket and go head-to-toe black in skinny jeans, knitwear and pointy ankle boots to add edge to your look.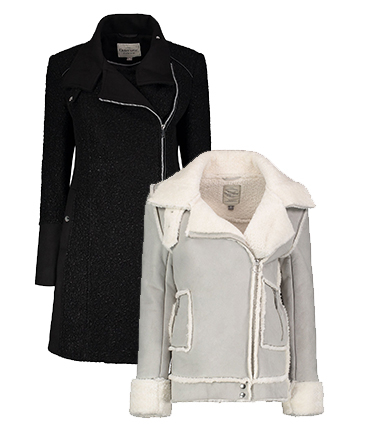 3. Timeless Shearling Aviator Jacket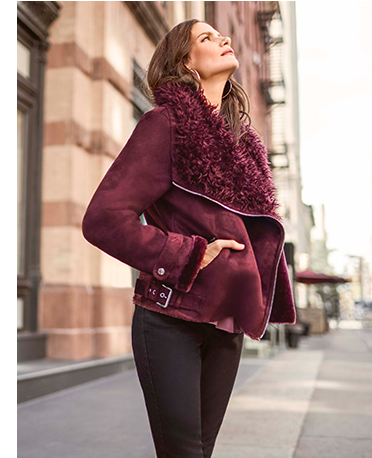 Or you can chase the chill in wintry shades and choose a beige jacket, white jeans and a dusty grey oversized jumper. The fleece lining and faux collar is the ultimate way to add style and practicality to your wardrobe when the temperature drops.
4. Everyday Parka Coats
Be prepared for the wet and cold with a waterproof parka jacket. Its military style influence means it's reliable for harsh weather and has become a fashion staple in its own right. It's tempting to throw on your parka as soon as bad weather hits, but there's no harm in making the effort to style your under layer accordingly so your parka coat looks like it's completed the outfit.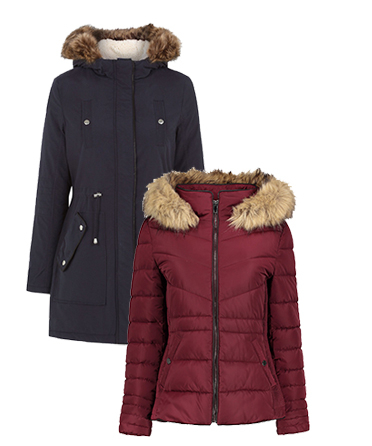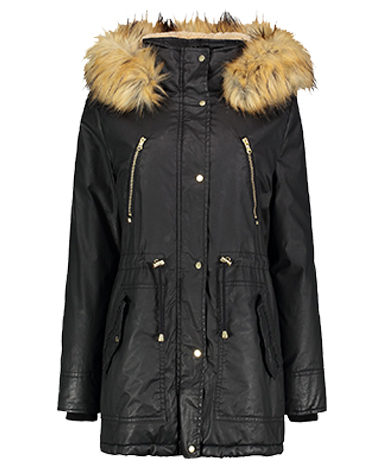 The oversized, relaxed shape offers room for thicker jumper dresses to be worn underneath. The faux fur trim will give your overall style a snug look which means you can get away with wearing something shorter like an A-line miniskirt and still stay warm. Tuck in a long sleeve fleece and pull on your knee high boots to show off your feminine style without it drowning out your outfit.
5. Cosy Wool Coats
The final winter jacket that has made the top 5 coats of the season is the wool coat. The midlength and oversized fit means you can dress it up or down and layer up to keep snug. It's a style that will add structure to your outfit if you want to maintain a smart look.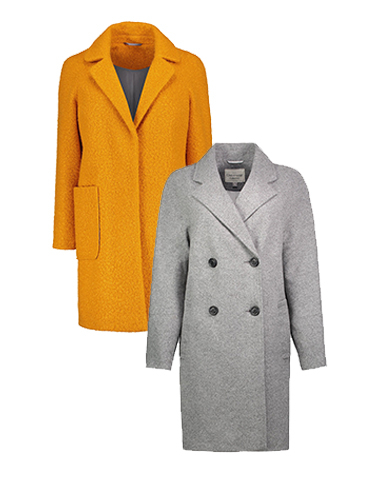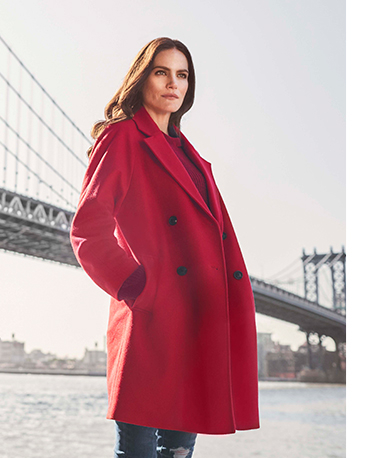 The double breast feature lends itself to the smart-wear department adding a chic style to your work dress sense, whereas the slouchy fit adds a cool factor for weekend looks with skinny jeans and trainers. Add a bold coloured scarf and you'll be good to head out into the cold in style.
It's a wonderful time of the year to invest in your winter wardrobe to keep the chill away. Head over to George.com for the perfect cold weather layers like hats, gloves and winter coats for a fresh way to weatherproof your look.