When the sun's out, children of all ages will be jumping with joy, running around and having a splash with water games. Whether you take them to the local park or let them play in the back garden, make sure your little ones stay active and happy with fun outdoor toys.
Life & Style list the best outdoor toys that will get your kids outside to have some fun in the sun.
1. INFLATABLE SWIMMING POOL
Little ones can enjoy cooling off during the summer months with inflatable swimming pools. A Kid Connection family-sized swimming pool is comfortable and spacious at 120″ in length, and comes equipped with a double valve system that makes it both easy to set up and deflate after use. It's a great way to teach the kids how to swim, as well as enjoy pool games with the entire family. From pool parties with their friends to paddling pools for toddlers, there are swimming pools in all sizes that will make a great addition to your garden.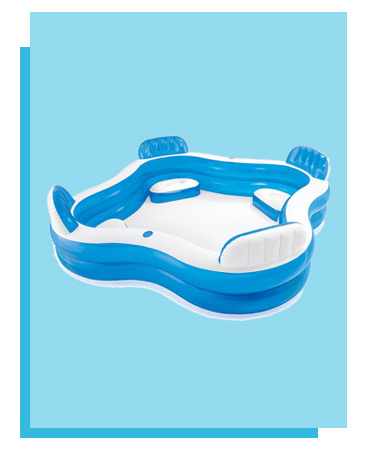 2. CHILDREN'S TABLES AND CHAIRS
Why not let the kids complete their school homework outside in the garden with children's tables and chair sets. Find one that can be turned into a picnic table, arts and craft area, as well as an ideal space for outdoor dining.
The Plum Surfside Sand and Water Table does precisely that! It's full of messy-play possibilities that can be transformed into a sand pit and water area, which is neatly contained within the base of the table. Let their creativity run wild, digging, building, splashing and playing in the sand and water, as well as supporting their outdoor learning.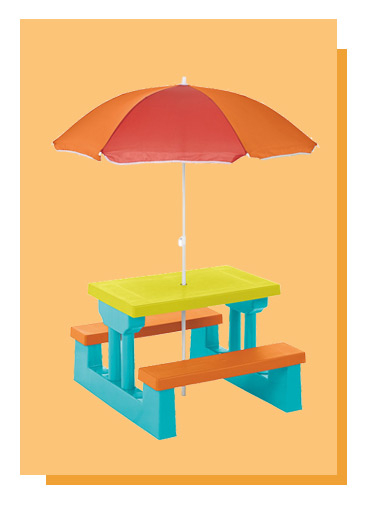 3. TRAMPOLINES
Having a trampoline in your back garden is not only fun, but a great excuse to get everyone outside. When measuring the space, bear in mind the area is on grass and not on the concrete.
For medium to large size gardens choose a 10-foot trampoline. Look for one that comes with a net which provides a safe area to prevent falls, and can be easily dismantled. Otherwise, a 3ft trampoline is great for smaller gardens and an excellent introduction for little jumpers.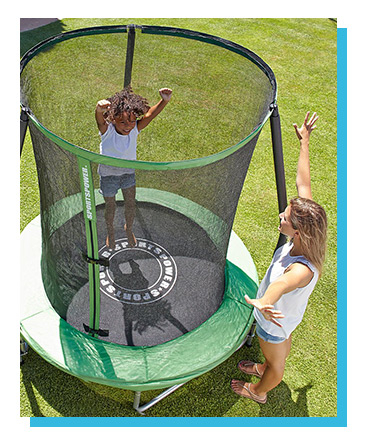 4. LITTLE TIKES CAR
The Little Tikes range will spark imagination and help your little ones create endless stories for outdoor play this summer. For little budding grown-ups, treat your child to their first Little Tikes Car. They can create a whole new world of imagination and pretend-play with this Princess Cozy Coupe or Cozy Coupe Patrol Police Car. Designed to be durable and fun, it's the perfect way to let imaginations run free this summer.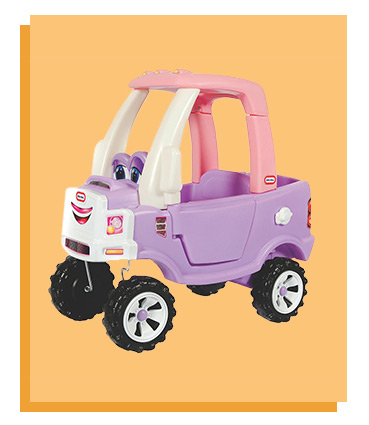 5. KIDS BIKES
Whether it's a new set of wheels, or you want to get your little one from A to B, kid's bikes are the perfect run around to enjoy in the park or garden. Children aged 3- 6 years old can speed into learning with the Vtech 2-in-1 Trike to Bike. It's an excellent way for them to learn the concepts of driving with the fun-filled activities on the front panel. For the older kids who want a little more adventure and adrenaline, opt for a four-wheeled Go-Kart that offers hours of fun and entertainment.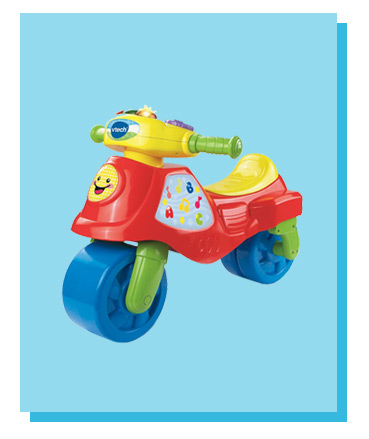 6. GARDEN SWINGS
A swing or glider is a great way for active kids to enjoy outdoor play. The Sportspower Double Swing 'n' Glide boasts a durable, powder-coated steel frame, with a wide 'A' style frame providing extra stability to hold the weight of more than one child. It's easy to assemble and will give your kids years of play out of it. Why not invite their friends over so the kids can all jump on and enjoy hours of fun.
Make sure your kids are cool and comfy this summer with our range of boys' and girls' summer clothes and footwear.