Summer holidays means the kids will want to spend more time outside, especially now that they are off from school. However, predictable British weather is an important factor to consider when making outdoor plans. Either way, you'll want to try squeeze fun and entertainment in with whatever sun you get to keep their spirits high. To do this, find positive and constructive ways for them to use their energy with outdoor physical activities.
Don't let the kids get bored on their summer holiday, Life & Style makes sure it's one to remember with these awesome child-friendly outdoor games which can be enjoyed in the comfort of your backyard.
Keep the kids active this summer with a water hose race. It's a good opportunity to invite family, friends, mums and their kids over to make it a fun day. Run a strong stream of water from the garden hose back and forth like a snake under their little feet allowing them to jump over it. Turn it into a competition, whoever's feet doesn't get soaked wins. Many mums will agree that it's a great way to keep their children entertained for hours and steer them away from video games and T.V. shows.
If you haven't got the time to take the kids to the park or to a swimming pool, you can invent some cool water sports games and enjoy it in the back garden. Summer is the perfect time to get drenched so try out the water dodge ball game that is sure to create a big splash.
It's very quick and easy to set up, simply fill up some balloons with water, break down the rules which is don't aim for anyone's face and just have fun.
Another fun way to have a splash in the garden is to bring the pool to you. An inflatable pool will guarantee a great time for a summer to remember. You can also set up sandpits and let your kids imagination take over as they construct large sandcastles that's big enough for their friends to join, while parents enjoy a cold drink under the gazebo with the rest of the mums.
Take board games outside when the sun is out. Being indoors can limit your space and how many people take part in it, therefore the sunshine makes the perfect reason to chill outdoors and make use of your lounging area in the garden.
Lawn Twister is the same as the game Twister but painted on the grass. The best way to achieve this is to use large circular stencils and spray paint your grass into the game board. Have an incentive which will not only make sure they behave but follow the instructions. Whoever has good balance and flexibility gets to miss a full day of chores.
We all know that kids are fearless little go-getters and love jumping and swinging off everything. This is why they'll love leaping into action on a trampoline. It's a great way to get the kids to use their energy this summer. Whether you're after a standard size or something bigger, they make a great investment that can be enjoyed year after year whenever the sun comes out. They also make fun additions for kids birthday parties and barbecues.
These cute trikes are a kids classic and the perfect little ride for the summer time. It will take your little tots on an adventure that will encourage all kinds of imagination. It makes walks to the park fun for mums too.
There are cool features for little fingers to explore including the ignition switch or little storage place for their teddies. This is perfect for growing personalities and makes them the coolest ride in town.
Freeze Tag game is a playground game that is best played in big groups. The child who is "it" tags the other children by chasing and 'tagging' them. Once tagged, the child must remain frozen until another child goes through their legs to free them. When all the children are frozen except the "it" kid, the game is over and can be played again.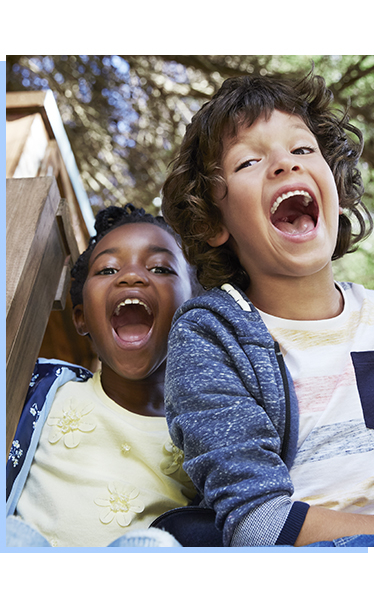 With obstacle games you can include activities hopping along a water hose or walking with a ball between the knees. Whatever games are played it's important to make sure kids are safe from any hazards.
Finally, here are a few things to keep in mind while spending time in the sun with your children.
Sunscreen
Water
Loose clothing
Cap or sunglasses