Just as the New Year means frosty mornings and new fashion trends, it's also the perfect time to kick-start a healthier lifestyle. Whether you're a fitness rookie or not, most of us know we should be exercising more – especially after the indulgence of Christmas!
Even so, from creating an exercise plan to prepping nutritious meals and getting enough sleep, becoming fit and healthy is easier said than done. Thankfully, getting fit doesn't have to be a chore. Featuring quick and simple ways to lead a healthier and happier lifestyle, including exercise tips, super-stylish sportswear and food inspiration, our guide is brilliant for those just starting their fitness journey.
Ready, Set, Get Fit
Get ready to hit your goals and reach your potential with our tips for getting fit:
1. Look the Part
There's no better motivation to go to the gym than brand new sportswear. Whether that's a fresh sports bra, new trainers or a statement top, fashionable fitness clothing can often make the difference between dragging yourself to a class and sprinting there.
Depending on the type of exercise you're planning, you might need to tailor your gym kit. To squat in style, opt for durable women's sports leggings. Or, to live your best yogi life, make sure you choose soft, flexible clothing. As always, supportive trainers are a must for any high impact exercise. Comfy and cool, the right sportswear will let you put fitness first for 2020.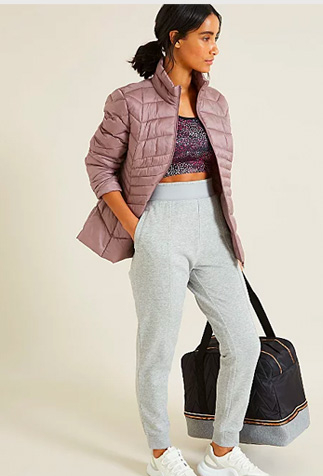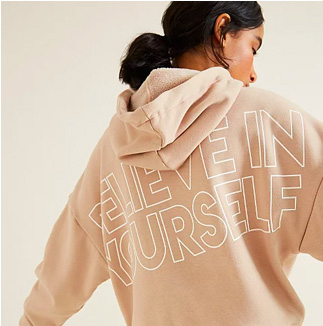 2. Buddy Up
If you need some extra assistance to make it to an early morning run, buddy up with a friend.
Helping you plan (and actually stick to!) your exercise regime, working out with company also makes the experience much more fun. You can even step out in matching sportswear for total #GymGoals.
3. Rest and Recuperate
The first few months of exercising are tiring and it's crucial to allow your body the rest it needs to reset. As well as putting your phone on silent and avoiding screens too close to your bedtime, ensure that your sleeping set-up is a comfortable as possible with good-quality bedding.
From super-soft duvets and pillows to fitted sheets and cotton duvet sets, there are plenty of ways to create a snug and stylish bedroom. For the ultimate relaxing atmosphere, hang up string lights to add a soothing glow.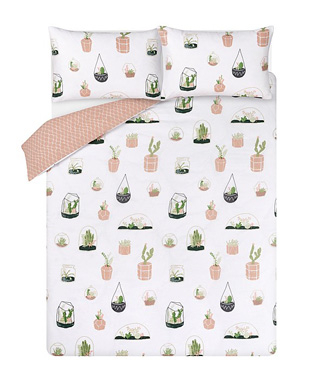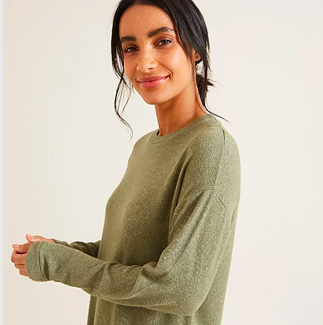 4. Stay Positive
You might not achieve your objectives straight away, but that's completely natural. All great things take time and totally transforming your week-to-week routine can be a difficult adjustment.
The most important thing is to stay positive. After all, any step taken towards a healthier and happier lifestyle is something to be celebrated, so don't be too hard on yourself.
The Fitness Food Plan
Increasing the amount you exercise is only half the battle. Another key element to becoming fit and healthy is improving your diet. Giving you more energy to take on the day, eating a well-balanced diet will also enhance your mood and prevent the post-lunch afternoon slump – result!
Luckily, a few cooking appliances can inspire delicious and nutritious meals:
1. Keep A Food Diary
If you want to improve your diet, but you're not sure where to begin, a food diary is a fantastic place to start.
Letting you keep track of all the good (and not so good) food you're eating, you'll be able to quickly identify whether you need more or less of a particular food group.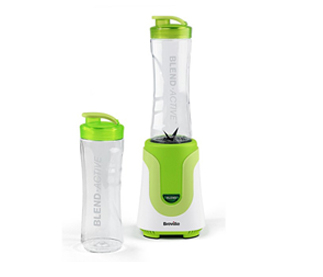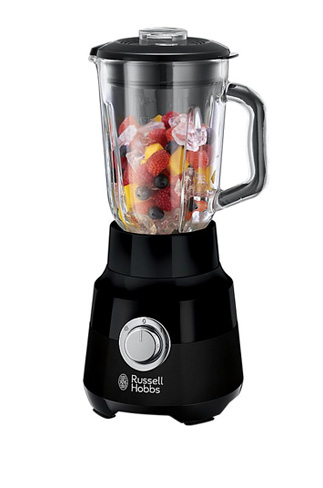 2. Feel Good Fruit & Veg
To start your morning the right way, wake up with a superfood smoothie. The ideal breakfast for busy parents and commuters, a smoothie is perfect when you're out and about.
Begin by picking a combination of your favourite fruit and veg. While the ingredients you choose are all about personal preference, bananas, blueberries and spinach are guaranteed
to lead to smoothie success.
Next, use a blender to whizz up your ingredients with coconut water, apple juice or natural yoghurt. Finish by throwing in some immune-boosting vitamins, like ginger, and you'll be ready to go.
3. Family Meal Times
Another simple way to achieve healthy eating is to batch cook meals in advance. Not only is batch cooking a budget-friendly tactic, but it also means you'll be less tempted to pick up fast food on the journey home. From hearty curries and stews to warming soups and chillis, use a slow cooker to make home-cooked and healthy meals a regular occurrence.