In her first ever tweet Victoria Beckham said the "Airport is my runway". Knowing Beckham, she wouldn't be travelling in her joggers. But we're big believers in being comfortable when flying, however, this doesn't mean that you can't look good while doing it.
Choosing clothes to fly in is far easier than it used to be. In the early days of airlines, passengers often wore suits and dresses. While they may have looked great, this attire certainly wouldn't have been comfortable, especially for a longer flight. Luckily, in 2018, classy and casual is acceptable for the airport.
Comfort is arguably the most important consideration when dressing for the airport, but you're likely to want to balance this with a stylish look. Using relaxed clothing to do so can prove problematic.
In this guide we are focusing on the most practical items, ensuring your journey is comfortable but still stylish. Below are our recommendations for what to wear to the airport; adjust your seats to an upright position and enjoy Life and Style's guide to airport dressing!
Layering
Often, flying from the UK can present several temperature changes to withstand before you've even reached your final destination's climate: the typical British rain, an airport blasted with air conditioning and in-flight temperature drops are just some of the temperature changes to contend with.
Counter these wildly shifting temperatures by insulating your outfit with some thin layers to protect against the cold. What's great is that once at your destination each layer is thin enough to be of use, but combined mid-journey, are enough to keep you warm.
We love scarves and pashminas as layers, they can fold up small enough to fit in your hand luggage, while also doubling up as a handy pillow. Two important functions for any length of flight.
Jumpers & Jackets
A lightweight jumper or thin cardigan will serve well and keep you warm on your journey, jackets also make a smart addition for the colder parts of the journey. A jacket can also be turned into a makeshift blanket at 30,000 feet.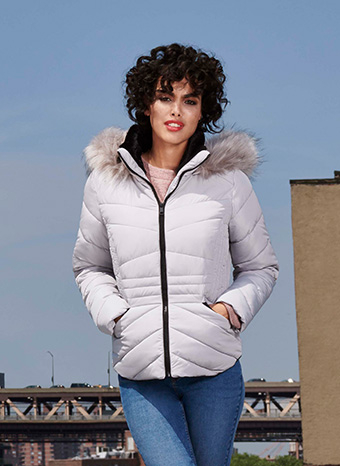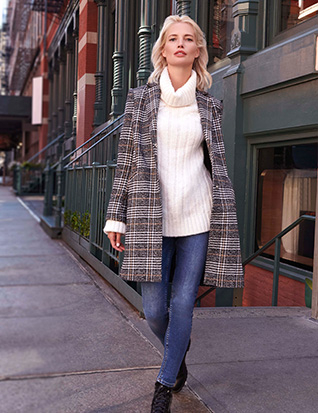 Shoes
Wearing sandals or flip flops in the airport is common, especially if you are heading to a warm place. Next time you're queuing to board a flight take a moment to look at people's footwear and you'll be sure to see an array of comfortable flats, sandals and trainers. A comfortable closed shoe will serve you best on the plane and keep your feet warm.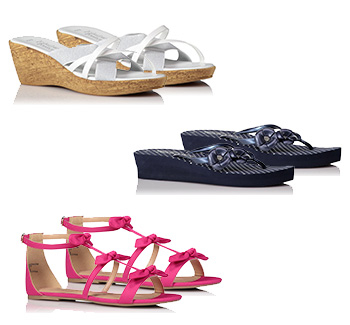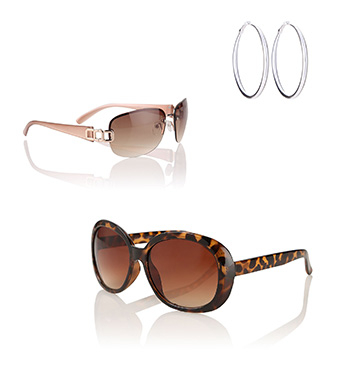 Accessories
Tactically packing small accessories can help you up-style your appearance, even after a rough journey. With the right accessories you can disguise your jetlag; sunglasses to cover red eyes and stylish hats to hide mussed hair.
What you choose to wear to the airport should be decided by comfort and warmth, to ensure that you're as relaxed as possible. With George's range of womenswear comfort and style needn't be mutually exclusive.