Autumn has arrived. It may not feel like the seasons have changed due to the occasional spot of nice weather, but rest assured, you won't be leaving the house without a coat and gloves shortly. During the colder months it's only natural for you to start looking to get some new outfits for the new season.
Life & Style share the latest trends for Autumn and Winter that will have you radiating colour and warmth from head-to-toe.
Red-to-Toe
You're going to want to embrace the reds this season. It's dominating the catwalk runway shows this year and influencing many street styles to step out in bold colours.
A glance at many of the Autumn / Winter fashion shows reveal models wrapped in different shades of red like wine, burgundy and cerise. It's a colour that represents love, danger, passion and courage. With such powerful connotations, It's definitely a colour that represents positive feminine attitude that can be injected into your style.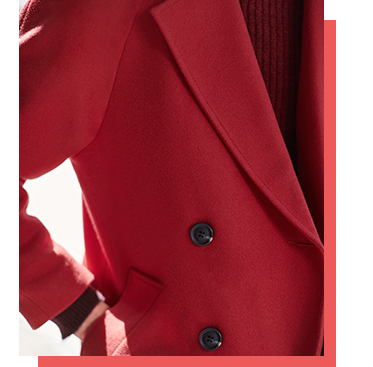 To get in touch with your fiery side choose an oversized knitwear in a deep burgundy shade with your favourite black jeans. Or why not add some colour to your 9-5 work attire and wear a smart red coat that's versatile for casual looks too.
On a side note, red is one of the most flattering colours and suits all skin tones which explains why it was so omnipresent in Givenchy's first collection without Riccardo Tisci in charge. With the taste-makers embracing the trend, everyone else is bound to follow.
Coloured Tights
Tights are a wardrobe staple when the temperature drops. This season you can spice up your tights by opting for funky designs that splash colour into the rest of your outfit. This is cost-effective styling at its very best, turning an after-thought into a critical part of your look.
Let your tights do the talking by making them the centre of attention. Instead of your standard 40 denier lycras, update your basics with knitted styles, sheer patterns and coloured tights to make a statement.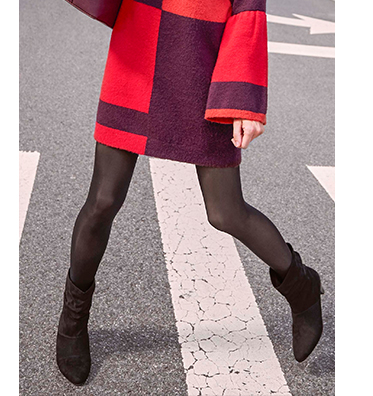 1940s Blue
We've talked about dazzling reds, and on the other end of the spectrum are lush blues. Blue is almost always in fashion, you can make a modest and quiet statement with a dusty blue.
Of course blue jeans are the most classic of looks, showing the versatility of blues in the fashion world. You can't go wrong with a reliable straight-leg pair, they will serve you well for a long old time. Be sure to check out our guide to the different kinds of jeans on offer.
1940s blue brings to mind the faded well-worn fashion of the decade. A pair of jeans aren't properly loved unless they've spent a good time crumpled and are well-worn. Some people like to iron their denims, but that almost goes against the point of the workwear turned fashion that are jeans.
The blue days are anything but sad, embrace the post-war hues.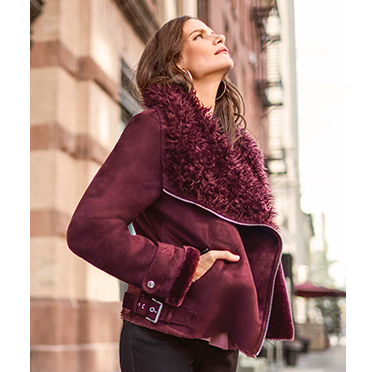 Purple Reign
Autumn is about having a vivid and warm look. Take purple as it's deeply rich and can be combined with dark or rusty tones from the Autumn colour palette for you to step out in style. There are many variations like shades of lilac, soft purple and lavender. These tones make it easier to pull off whether you're layering your winter look with a pretty lilac scarf or have a knitwear jumper that is decorated in lilac flowers to add a kind touch during the harsh cold.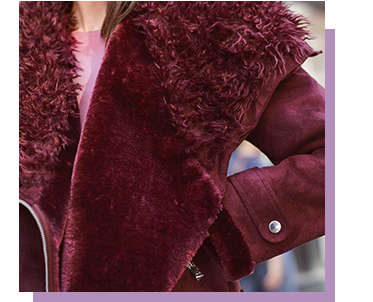 Women's fashion this season will allow you to experiment with lots of colours. You can find these trendy looks when you shop at George.