You've got that pre-holiday glow kicking in as you start thinking about sunny blue skies and white sandy beach crunching under your feet. Pure bliss!
Going to the beach is something that a lot of women look forward to in the summer. Whether you're drinking cocktails by the poolside bar, or reading a book and soaking up the sun on the beach; make sure you do it in style with the hottest holiday clothes.
Life & Style share the must-have women's dresses you need to pack so you look chic at the beach and by the pool.
Summer Dresses
for Exploring
It's good to have a few versatile summer pieces that you can mix and match for sightseeing, but also dress up in the evenings. Introduce a capsule wardrobe into your holiday outfit planning like this 'throw and go' midi dress for when you're sightseeing. Layer up with a t-shirt and trainers for a day look, or wear it on its own with wedges for an evening of dinner and cocktails.
Why not step out in this lightweight and figure-flattering midi dress while strolling around in the sun? The timeless stripe print design is thoughtfully finished with tassel trim bow sides and a frill hem. Slip on some comfy tie sandals to complete the look.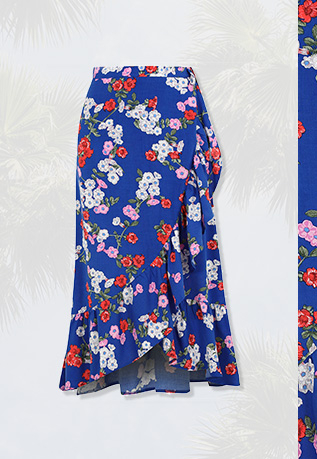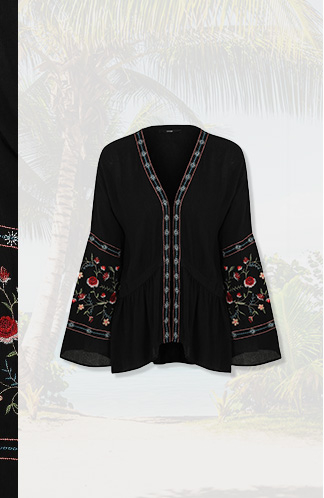 Beach Dresses
Over Swimsuits
Beach dresses are great for popping over your swimsuit. Whether you want to take a long stroll along the beach to the bar and still catch a tan, it's nice and loose so it won't stick uncomfortably to your sun lotion.
Switch up your swimwear game with this gorgeous cover up over your bikini set. Created in lightweight fabric and a flared fit, it flatters and ensures comfort, while the colourful embroidered trim adds a splash of personality.
For the classic beach cover ups, a floaty black kimono is the perfect layering piece for your holiday wardrobe. The semi-transparent fabric means it gives you added confidence by the poolside without hiding your favourite bikini. With a drawstring waistband, the flowing design will keep you cool without losing that feminine figure. You'll get to wear it over your evening outfits too if it gets chilly.
Maxi Dresses
for the Evening
Maxi dresses will always earn a top spot in your holiday suitcase. It's a stress-free item to style and will always look well put together for a perfect evening dinner.
Choose a gorgeous pink maxi dress, in a spotted print with elegant floral detailing. The flattering high-cut neck, belted waist and a floaty chiffon top layer will highlight and flatter your gorgeous feminine shape.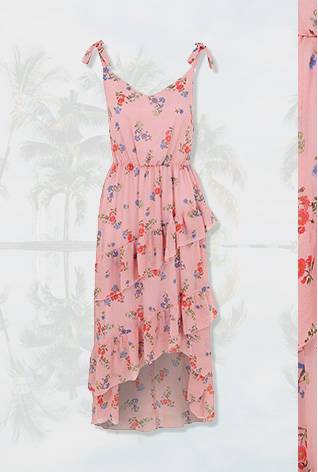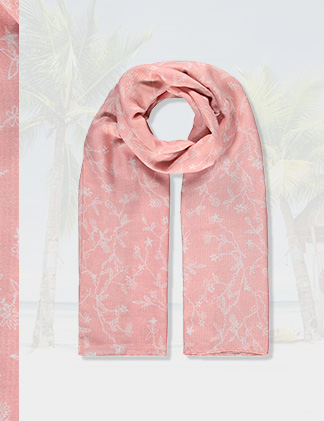 Outfit Add-Ons
A pretty headscarf or a frilly sun hat will come in handy when you're sunbathing to cover your face and protecting your eyes. Scarves take very little room in your luggage, plus can also be worn as a beach sarong, or around the shoulders to add some colour to your evening outfit.
Take this beautiful lightweight scarf in shell pink. The satin-feel fabric and delicate print will make a beautiful headscarf to add colour to a simple outfit, or throw on with your everyday looks or occasional wear in the evening.
Beach Style Accessories
Make sure you carry a stylish beach bag with you. It's a great way to jazz up your outfit as well as look cool and ready for your tanning session. Carry everything you need like magazines, water bottle and your sun lotion to protect your skin.
Sunglasses make a cool addition to any holiday and beach outfit for exploring or lounging around in by the pool or beach. For extra style points, go for oversized sunnies as that style looks fabulous on all face shapes.