Packing for holidays usually starts with a mental checklist but this summer we've compiled a selection of must-haves to take the pain out of packing. Whether you're off on a long-haul holiday or last-minute getaway, take a look at our packing guide.

If lazy poolside afternoons are on your radar this summer, then we've got a bright and beautiful range of swimwear guaranteed to turn heads. Whether you're after a body sculpting swimsuit or flattering bikini, just add sunshine.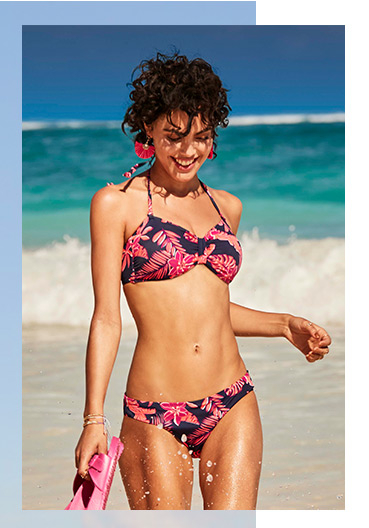 If the plan is to spend most of your time in the water then you'll want to pack a few swimming trunks in different shades. From neon orange, vibrant green or statement-making lemons, then there really is no better time to dive into a pool of colour this summer.

Collecting seashells, building sandcastles, jumping waves, our fun range of swimwear can keep up with every summer adventure. From quirky printed trunks to ruffles galore, kit them out with fun swimwear that's as comfortable as it is colourful.