Floral interiors are having a moment with beautiful botanicals flourishing this summer and we're bloomin' loving it. Up for a fresh home makeover? Get inspired with these green-fingered décor ideas that are sure to grow on you…

When working with florals, there's one golden rule: less is more. Add a shot of colour to neutral living room schemes with a lively cushion arrangement – think refreshing greens and leaf prints to make a statement.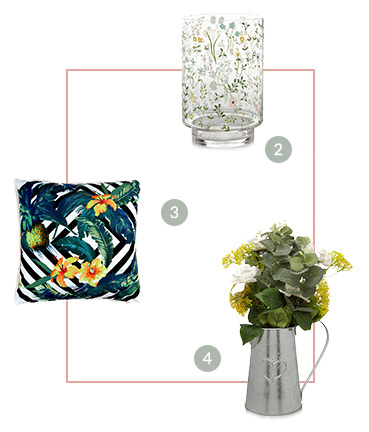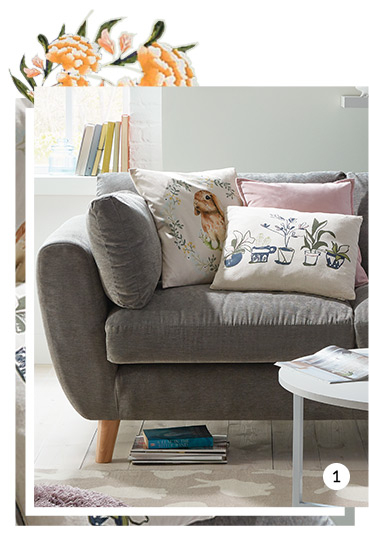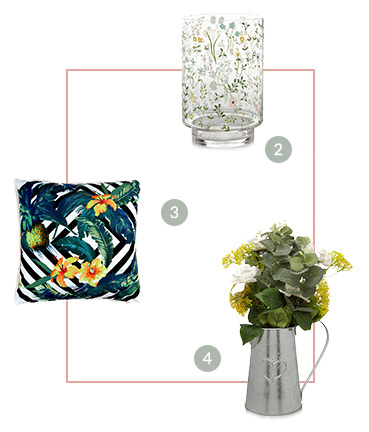 Natural Bunny Print Cushion £6
Floral Print Hurricane Vase £4
Tropical Floral Print Outdoor Cushion £7
Floral Arrangement with Jug £10
Make your kitchen an inviting place to dine and socialise. Dress your breakfast table with pretty lavender-toned bowls and plates and finish with a soft flower arrangement or scheme reminiscent of a cosy country cottage.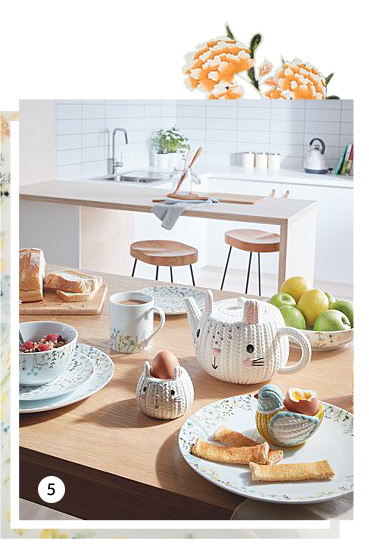 12 Piece Meadow Bloom Floral Dinner Set £14
George Home Purple Floral Dinner Plates – Set of 4 £10
Embossed Floral Sugar Canister £6
Floral Arrangement with Vase £10

Florals are a fast-track 'root' to beautiful bedrooms. Plunge into pinks – go for soft shades of rose and crimson for a feminine feel, or grown-up shades of whites and yellows for an energising look that works well with contemporary furniture.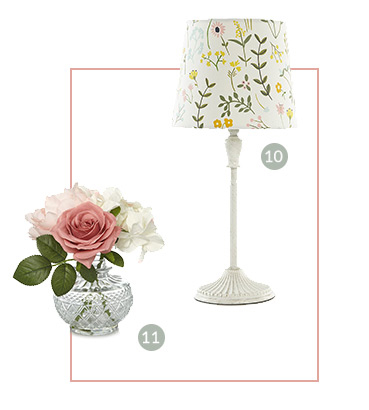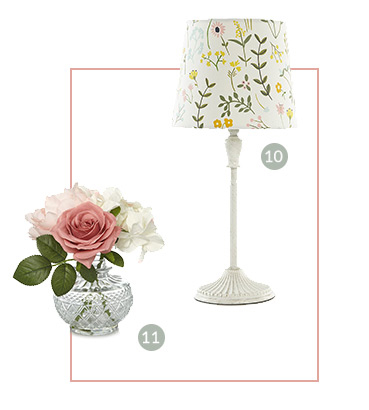 Floral Bedding £10
Floral Lamp £10
Floral Arrangement £10