We know it can be tricky to buy curtains online, so we've put together this handy curtain buying guide to help you order curtains online with ease. Whether you want to know how to choose curtain size or simply how to choose curtains for your living room, our guide is here to help!
Although it can be difficult to know how to choose curtain size, we've made it easy for you – ours come in set widths of 168cm (66″) and 228cm (90″), and set lengths of 137cm (54″), 183cm (72″) and 228cm (90″).
Don't forget that all our curtains come in pairs but the sizes shown on the pack refer to each individual curtain.
1.
HOW TO CHOOSE

THE RIGHT

CURTAIN SIZE

One of people's biggest concerns when they buy curtains online is getting the right size. But knowing how to choose curtain size is easy with George because ours come in two set widths and three set lengths.

If you already have a curtain pole fitted, start by checking the length between the finials to find out what curtain width you'll need.

If you don't have a curtain pole yet, measure the width of your windows from frame edge to frame edge and allow for an extra 2.5cm (1") so your curtains will overlap nicely when drawn.

| Pole Length | Standard Width |
| --- | --- |
| 152cm – 213cm (60″ – 84″) | 168cm (66″) each curtain |
| Pole Length | Wide Width |
| 228cm (90″) – 305cm (120″) | 228cm (90″) each curtain |
Measure from the top of your curtains to where you want them to finish – whether that's flush with the windowsill, slightly below it or all the way to the floor.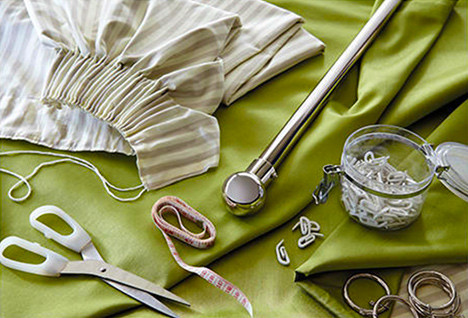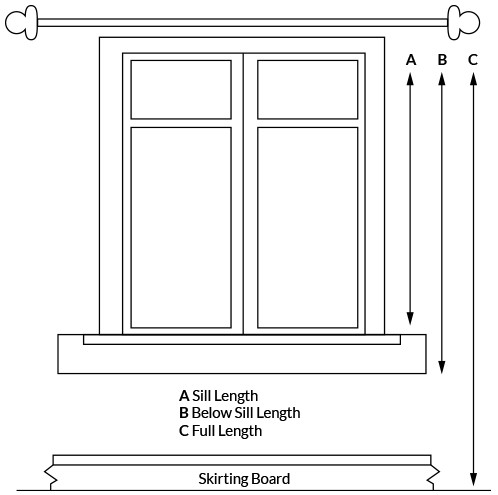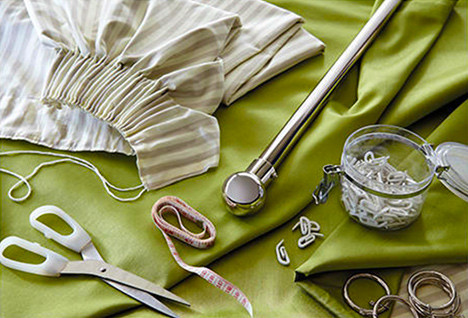 2.
FITTING TAB TOP AND EYELET CURTAINS
Fitting tab top or eyelet curtains onto your curtain pole is easier than you think. Simply thread your curtain pole through the tabs or holes, leaving enough room on either end to reattach your end bracket to prevent your curtains from slipping.
Please note – tab top and eyelet curtains can only be hung on a pole, and not to a track.
3.
TYPES OF CURTAIN
There are three main types of curtain, so if you want to buy curtains online, this is a good place to start.
We hope our curtain buying guide has been helpful!