The best thing about having little ones is picking out and dressing them up in the cutest outfits, but as celebrity mums and dads have proven, it's hard to resist playing twinsies and create matching looks with your mini me's. From double denim, to statement tees and full-on matching ensembles, here's our 4 favourite duos and how to recreate their looks…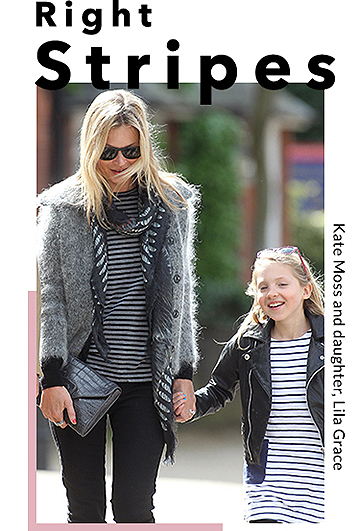 Look just as cool as twinning duo Kate Moss and daughter Lila Grace in stand-out stripes. Working the biker chick look effortlessly with their matching monochrome outfits, we love how chic they look as they spend some quality mother and daughter time together.
Make a statement with matching nautical tees for relaxed, weekend styling.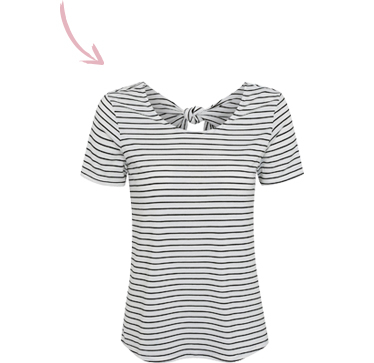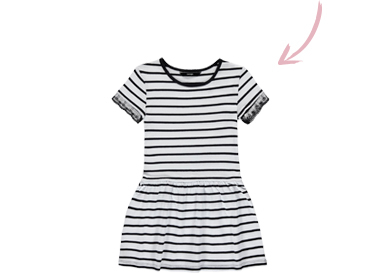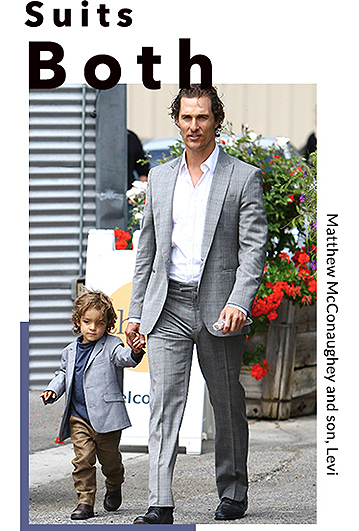 Actor Matthew McConaughey definitely tops number one dad for us. Being the fashion icon that he is, McConaughey's and his son Livingston looked extremely dapper as they opted for matching grey suit jackets.

Got an event coming up? Why not go matchy-matchy with your little one with our blue Tailor & Cutter suit for men and blue formal suit for boys'.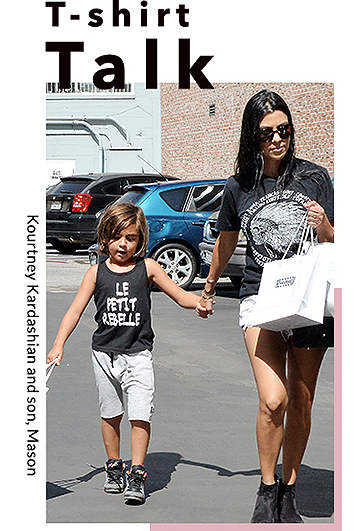 Their fashion sense never seems to miss the spotlight, as Kourtney Kardashian and son Mason rocked up in a pair of casual statement tees and matching white shorts. Super cute!
Become the awesome twosome with our co-ordinating statement T-shirts.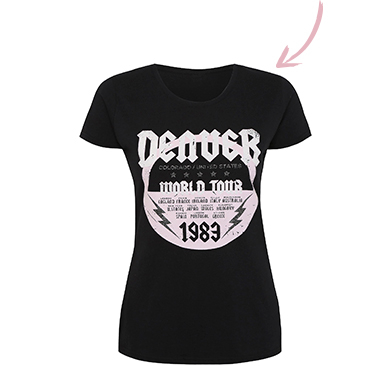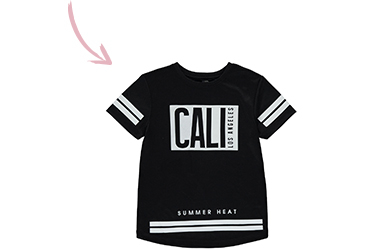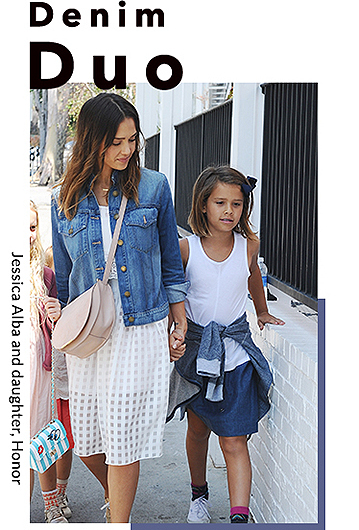 Proving that there's nothing sweeter than a little mother and daughter bonding, Jessica Alba and eldest daughter Honor are the ultimate dream team when it comes to matching outfits. We love how Jessica went for a light wash denim jacket while Honor switched things up a little with a true blue denim skirt for a relaxed, casual look.

Try twinning with our range of denim jackets for true mummy and daughter styling.