If you could be someone famous, who would you be? Whether you're looking to transform into the King of Rock 'n' Roll, or a character from one of the fairytale classics, what better occasion to do it than on Halloween?
Life & Style have travelled back in time and searched for today's biggest trend-setters so adults and kids of all ages can recreate their beloved celebrities and Disney characters.
Disney Theme Costumes
If you're choosing to fight off crime and venture into a mystical world full of magical creatures and talking furniture, then Disney and comic themed costumes is for you. It's the perfect Halloween and fancy dress choice for adults and kids that will let you stretch your imagination and play one the most powerful protagonist or villain you could ever dream of.
Why not cause some chaos and become a zombie Belle instead. Apply red paint and ghostly pale makeup to add a creepy twist. It's the perfect look if you're going for a spookily lavish and out of the world appearance this year.
Or how about Ursula, the sea witch from Disney's The Little Mermaid? Bring your dress to life with a shimmering scale effect front with sequins and tentacle attachments at the hem. Just add the wig and you'll be the most terrifying wicked witch in all the seven seas!
Adult Fairytale
Fancy Dress Costume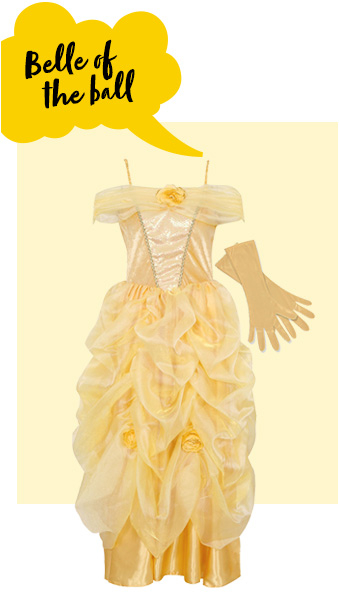 Please the kid inside you and become the Belle of the ball from your favourite Disney show. Recreate the bright and beautiful Emma Watson princess look from Beauty and the Beast in a bedazzling fancy dress costume.
You'll be gliding across the streets on Halloween in a golden yellow princess gown decorated with ruffles and rose embellishment to replicate the fairytale dress. Complete the look with long hand gloves and add loose curls to your locks.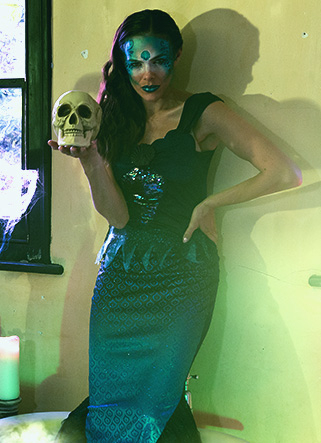 Girls Fancy
Dress Costume
Your little one will adore dressing up as the Disney princess Moana. They'll love exploring across the ocean, which in their case will be the sea of children filling the streets for trick or treating. The girls island outfit is designed with sheer shoulder panels, 3D necklace pendant and an elasticated waistband, including a flower hair comb to complete their ocean look.
Make sure the baby in the family isn't missing out on all the fun. Dress her up in an overly cute girls superhero suit that's ready to save the day at last minute fancy dress events.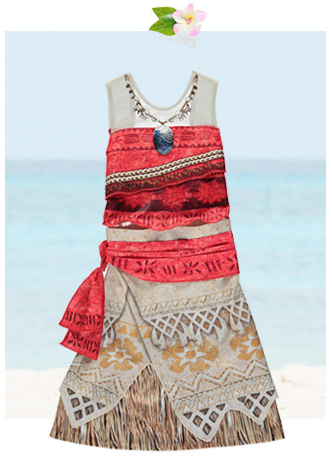 Why not make it super exciting and bring all the comic book characters to life with all his friends. Choose from the most iconic superhero of all time Superman, crime fighter and friendly neighborhood Spiderman, and the powerful god Thor to outshine all fellow comic characters for Halloween and themed parties this year.
It's great fun watching the kids transform their evening into an action packed voyage and awaken their imaginations as they act out as their Disney princesses and superheroes.
Boys Superhero Costumes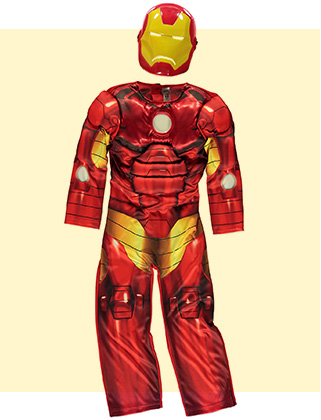 Marvel superheroes are a great choice to inspire kids' fancy dress costumes. So if you're looking for a cool outfit for your little superhero, Iron Man will save the day. This billionaire and mastermind role will transform your little boy into the leading member of the Avengers team. The fun all-in-one suit comes complete with a face mask, padded muscles and a light-up arc reactor in the chest.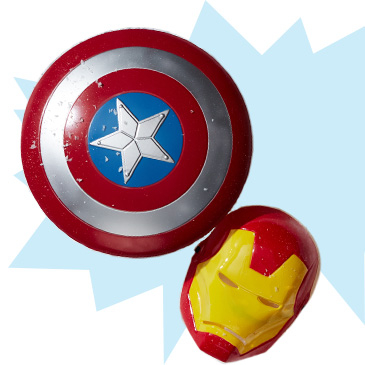 Classic Celebrity Costumes
If you consider yourself an old soul and enjoy watching and listening to music from the 80's, they make the perfect choice for Halloween and fancy dress parties that never loses its touch. Get ready to steal the show from one of the famous stars on the list below.
The bottom part of the dress consists of a floated pleated skirt. As long as you get that part right then you can work around it. Choose a white halter neck top or a white soft fabric to use as wide straps along the front and around the neck line.
Walk in her shoes with white peep toe heels, a blonde wig, accessories and apply statement red lips to complete the look.
Classic Marilyn Monroe Subway Dress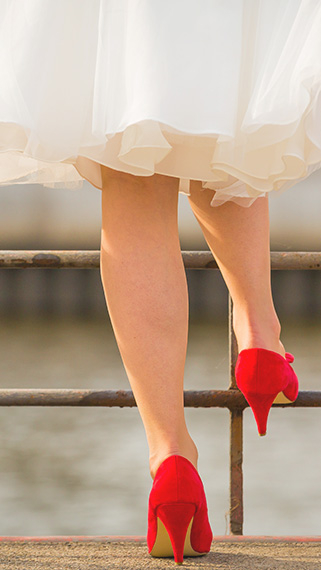 Ladies Halloween costumes don't always have to look like the walking dead, and give everyone a fright. Feel like a million dollars in a jaw dropping Marilyn Monroe look from The Seven Year Itch. It's the most memorable look in film history where she flaunts her feminine appeal in a white dress over a subway vent.
To create this look, there are many ways you can imitate the white halter neck dress. It might mean doing a bit of DIY with white fabrics you might have in your cupboard, but you can definitely get away with putting your own personal spin to a hot look.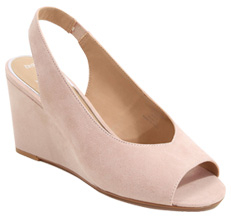 Rock 'n' Roll
like Elvis Presley
The King of Rock 'n' Roll is a favourite dad look when it comes to Halloween or fancy dress parties. If you're struggling to get your hands on the infamous white collared Las Vegas suit, choose one of Elvis Presley's simpler outfits like in the Jailhouse Rock song.
Finding men's Halloween costumes has never been easier. Take the denim on denim look as a quick fancy dress fix and a daily staple you can easily reach for in your wardrobe. Almost everyone will have a black shirt and shoes on and do your best Elvis impression.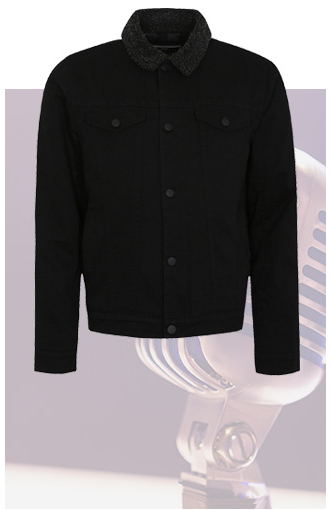 80's Madonna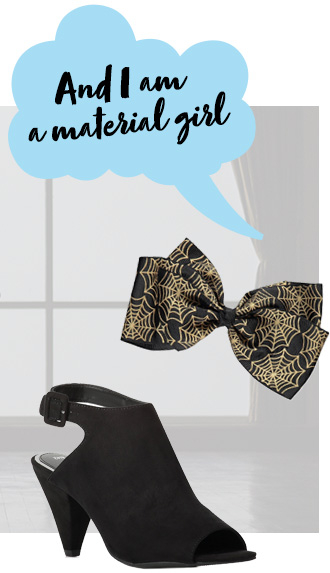 Madonna ruled the 1980's fashion scene with her extravagant style. With many popular looks, the one which gets repeated often is her "Like A Virgin" music video outfit. The great thing about this look is that it's always available without having to go on a mission searching for it online or spending hours in fancy dress costumes shops.
The outfit includes a simple black vest top and a lace tutu skirt. To channel your 80's Madonna, complete your costume with a pair of lace gloves, a silver cross necklace and an oversized black bow hair clip to really make a statement. To keep warm, throw on an oversized leather or denim jacket to complete the look.
Baywatch Babe
and Beau
Turn yourself into the perfect Baywatch babe and save the little ones from drowning in a sea of sweets. It may seem a bit too cold to be dressed in a swimsuit, luckily there is something just as appealing that will guarantee you'll look great running in slow motion.
Find a fit that suits all body shapes like this high waisted shorts and yellow t-shirt to help you stand out from the crowd. Recreate your own Baywatch dream team and transform your partner into a hunky lifeguard in matching men's fancy dress costume that includes an inflatable float as added prop to complete the look.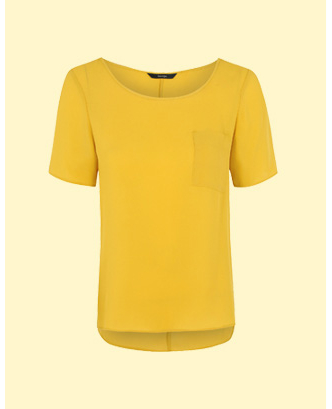 Whether you want to be a celebrity or a Disney superhero, enjoy recreating your beloved characters that are sure to turn heads when and choose your fancy dress costumes from George.