It's the most wonderful time of the year! Christmas has come to town again which means sparkling lights, delicious festive food and lots of deals on the high street. Don't get lost in the hustle and bustle when it comes to buying Christmas gifts for friends, family and loved ones.
For this special time of the year, Life & Style have plenty of Christmas gift ideas that will inspire your shopping list to personalise your gift choice for the one you love.
Nightwear Christmas Gifts for Her
It's important you treat the special lady in your life with beautiful gifts that will warm her heart. Especially in this cold weather, you'll want to make sure she is wrapped up in something she can cuddle up in on her days off.
The winter evenings call for hot chocolate and her favourite festive pyjama set. Choose from cute and sassy Disney nightwear like Minnie Mouse and animals prints, to cheeky slogan designs that will make lounging more entertaining with the family.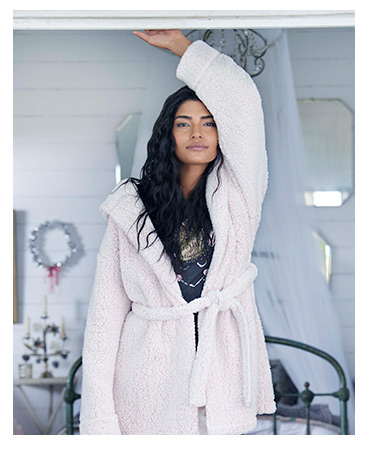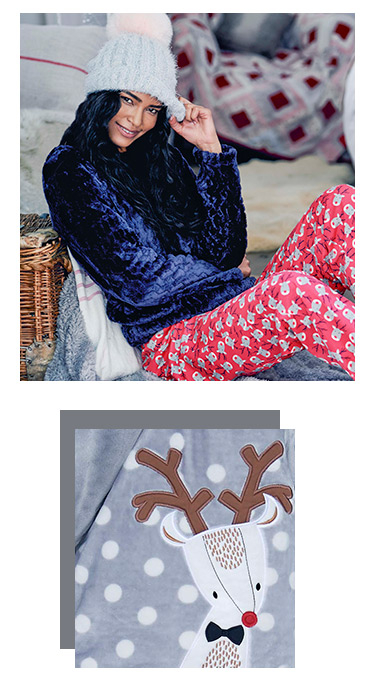 For something a little more sophisticated and elegant for the bedroom, bring a beautiful end to her day with silky nightdresses for the perfect wind down. Team it with a dressing gown and fluffy slippers to make it the ultimate gift set that's sure to be a winner.
Outerwear Christmas Gifts for Her
The cold season brings a magical feeling in the air but it's also a time to add a festive touch to her daytime wardrobe. Why not get winter accessories for her that are the perfect layering addition to keep warm. Choose a faux fur scarf which she can throw over her coat. It's a sophisticated way for your loved one to beat the breeze, as well as look stylish for evening occasions.
Don't forget she will need to keep her hands heated too, so gloves in her favourite colour will bring a smart finish to her seasonal looks.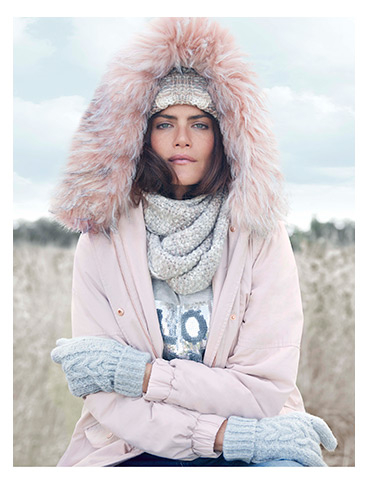 For top marks, treat her to a winter coat to take her through the cold months. When you put thought into the little things they make all the difference so you're sure to score some style points.
Beauty Gifts for Her
You'll want the special woman in your life to feel good inside and out. Whether you're looking to buy her beauty gifts or hairstyling tools, here are some of things you should consider that will make great Christmas stocking fillers, or just because she deserves it.
With all the big events happening this month why not make her girls night out preparation easier with a few bits and bobs to get her party ready. The Beauty Boutique Bath Gift Set is floral scented which she can use for her daily bathing routine. Including hydrating body wash, nourishing body lotion and nurturing body butter, it will leave her skin feeling pampered and soft during the winter season.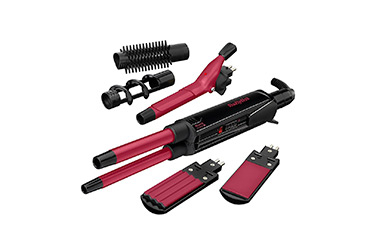 Treat the man you love with a special Christmas gift. It's the little things that count, so give it some thought and understand his interests to add a personal touch to his presents.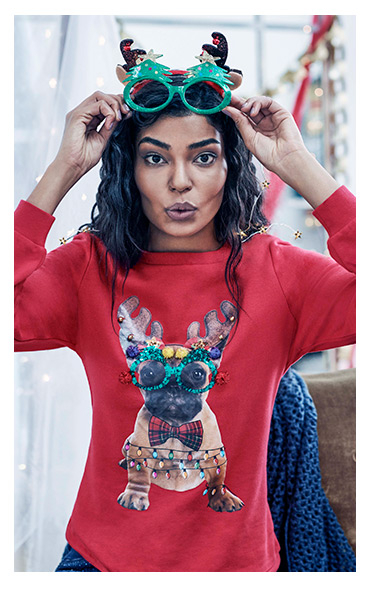 To make sure she's looking super stunning, she'll love a new heat up curling wand or hair straighteners for a glamourous finish for her girls nights out. Don't forget she can't leave the house without a sweet scent so choose from one of the popular fragrances that will last all night long.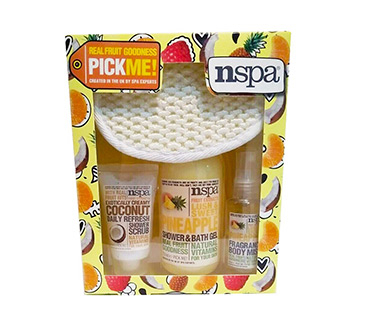 Outerwear Christmas Gifts for Him
Update his wardrobe with essential items this winter. With the New Year around the corner, why not treat him to a fancy knitwear jumper he can style with his trousers for upcoming events. Choose a versatile colour like grey, navy or a mixed pattern that will complement most casual and evening outfits.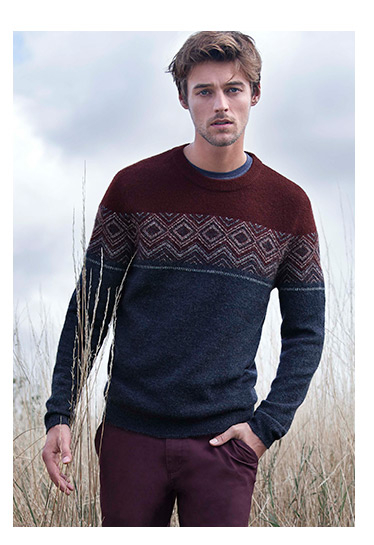 Make sure he's wrapped up warm this winter with matching hat and gloves set to ensure he is protected from the cold. However, if your man likes to keep up with modern technology then touch screen gloves are a smart accessory that will allow him to operate his mobile and other devices when wearing them.
Nightwear Christmas Gifts for Him
The winter is perfect for quiet nights in and what better way to do it than lounging in comfortable pyjama bottoms. Update his lounging collection and spark childhood memories with Sonic the Hedgehog prints, Star Wars lounging bottoms and Sesame street designs that will bring the fun factor to his nightly routine.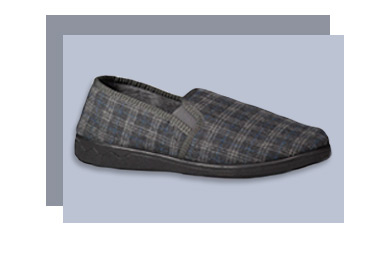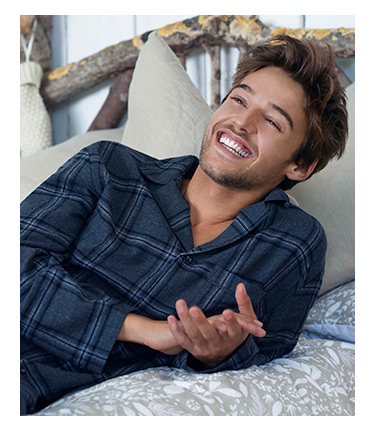 Add multipacks of socks or knitted home slippers that will make relaxing indoors even more enjoyable.
Grooming Gifts for Him
Start his morning right and treat him to grooming tools and products that will make every man feel better about himself. If you feel he needs a new skin care regimen, the Nivea Men Sensitive Gift Set is a great Christmas gift idea that will protect his skin, as well as help him feel his best before he sets off for the day.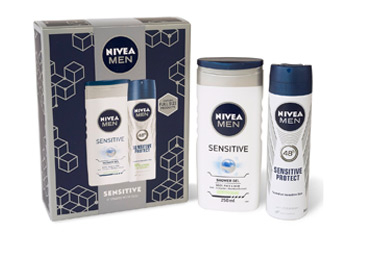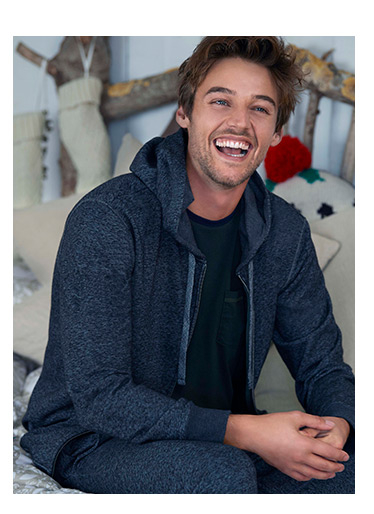 Another good choice is a shaving tool or a beard trimmer. If he's got a busy schedule and not always able to book himself in for a haircut, he can do it himself so that he's always looking presentable when he's racing against the clock for work and events.
Why not show your loved ones how well you really know them and treat them to amazing Christmas gifts you can get from George.