Wear your joy on your sleeves and get into the festive spirit with fun and cheerful Christmas jumpers. Whether you're into the traditional Fairisle prints or into woolly reindeers, snowman or light-up effect jumpers, there's a style that will make everyone say cheese for the camera.
Life & Style gather a collection of the wackiest styles for the whole family to confidently flaunt at work drinks and family gatherings for a right ol' laugh.
Women's Christmas Jumpers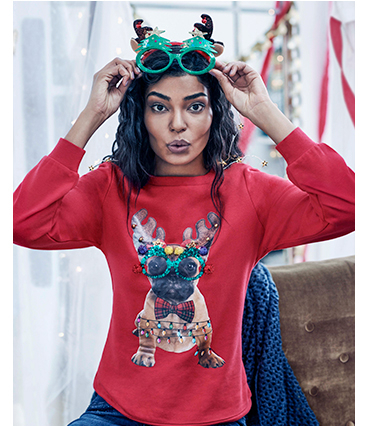 Light up your life over the festive month with a snowmen jumper piled up into the shape of a Christmas tree. This features a light-up action and when switched on, the tips of their hats blink in multi-coloured baubles. Next time you're walking past a colleague who could do with cheering up, light up your Christmas jumper to brighten up their day.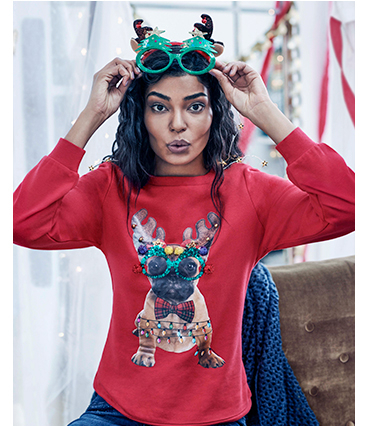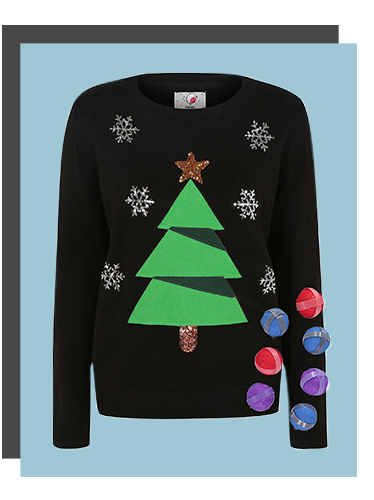 For something a little less interactive, you can upgrade your winter collection with women's Christmas jumpers in stylish Fairisle designs. This is a great choice to wear with the rest of your winter wardrobe, ideally with your favourite jeans and knee high boots. Even when the festive season is over, you can count on it to keep you warm during the cold months.
Men's Christmas Jumpers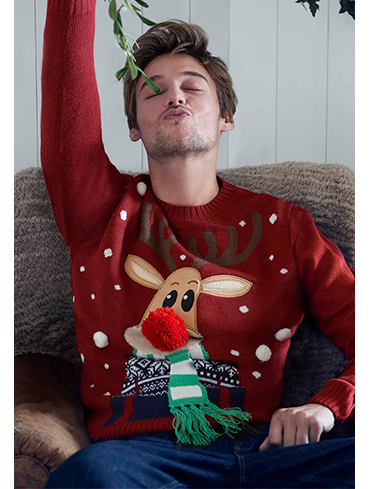 It's impossible not to catch the Christmas spirit when you're wearing a Star Wars festive slogan jumper that says, 'this is my jolly face'. This men's Christmas jumper will get the most serious faces to crack a big smile. The fun design is made better by a built-in soundbox that plays the ominous music of the Dark Side when activated. How awesome is that?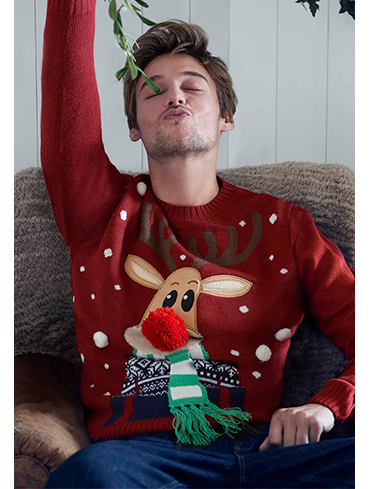 A classic crew neck jumper in traditional Christmas colours or patterns is an ideal way to add some Scandi styling into men's seasonal wardrobes. The versatile colours and soft fabrics make it incredibly comfy to wear with casual trousers and brown Chelsea boots for a cool off-duty look.
Make sure everyone gets to see your humorous side with graphic Christmas t-shirts too. These are easier to wear if you get too hot. It will provide comfort as well as allowing simple layering with hoodies and buttoned cardigans that are easy to slip on and off to show off your festive side.
Kids' Christmas Jumpers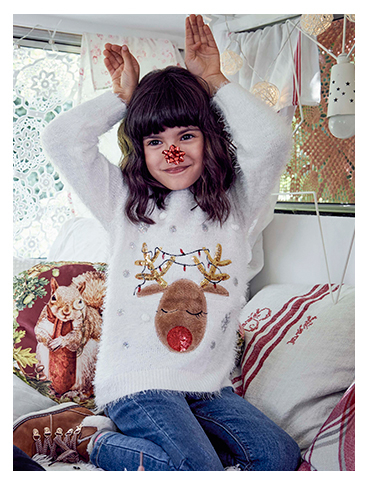 Nothing says the holiday season is approaching like when the kids are dressed up in Christmas jumpers. Get your little elves ready for the festive season with something fun and cosy. They'll love wearing this Santa's little helpers' design that will be a serious hit on Instagram making all the mums awwwwww with adoration. For extra points, get all the kids together and dress them up in this elf Christmas jumper that will flood everyone's timeline on social media.
With so many styles available, pick from light-up Christmas jumpers to eye catching Santa Claus character designs. The 3D fluffy faux fur beard, feet and pom-pom nose are great ways to bring it to life.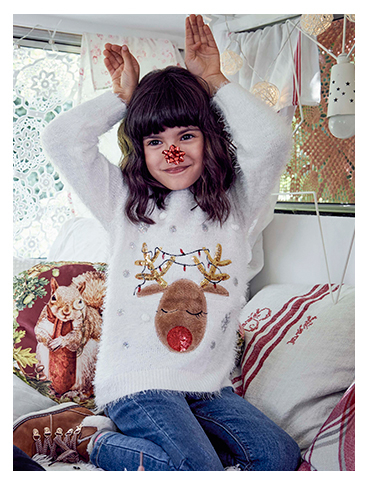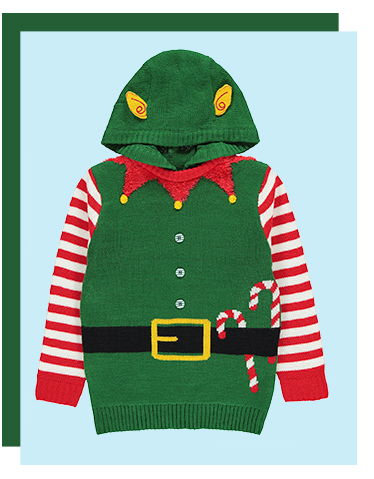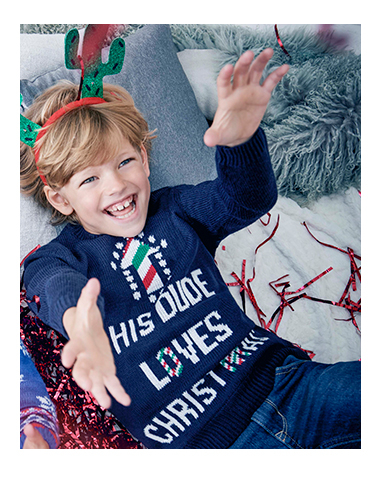 For all the animals lovers, this is the Christmas jumper for them. They'll find it hard to wear anything other than this cosy piece when December comes. It's bright, full of life, just like their personalities and is sure to get all the grandparents, uncles and aunties gushing over them.
Wear your festive knitwear with pride and spread the joy at work or family occasions with adults, boys' and girls' Christmas jumpers available from George.