Depending on who you speak to, the Christmas season is now in full effect, which means it's time to think about decorating your home in time for the festivities. We've already discussed the debate between real and artificial trees here, but when it comes to decorating the tree there are so many different options to choose from!
Luckily Life & Style are here to give you a helping hand to turn your humble abode into a winter wonderland.
The Tree
Picking the right Christmas tree can be an arduous task, but going down the artificial route can provide you with a whole host of options in terms of lighting and colours. It's important to ensure that if you're planning to get a coloured tree, it fits with the rest of your décor. A traditional green tree might be your best option, as they look beautiful in the majority of homes.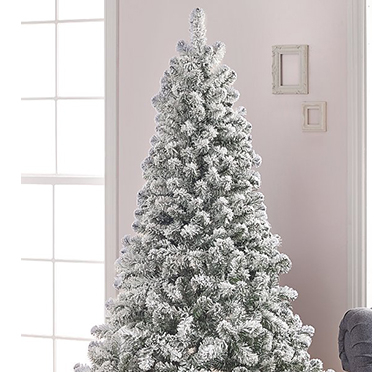 Location, Location, Location
One element that a lot of us forget to think about is location. You need to place the tree in a bright and open area of the room, away from any potential fire hazards! Ensure that there is enough usable space around the bottom of the tree, so that when the 25th comes around your little ones will most likely be scrambling to find their gifts. One final thing to remember is to place the tree near a power socket to avoid any stray wires leading across the lounge.
The Theme/Colours
When it comes to colours the classic scheme of red, green and gold will always be a hit at Christmas. It's always best to try and tie the room together in the same colour-scheme with other decorations such as garlands and tinsel. Another colour scheme that has become popular over the past few years is blue, emoting the wintery feel of the festive period. Try pairing a blue fibre optic tree with blue tinsel to really make your home stand out this Christmas.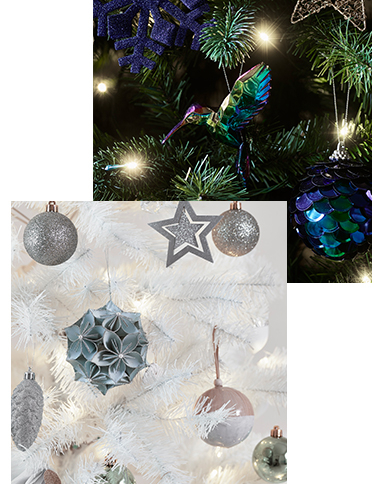 Lights
Christmas lights come in a variety of different colours, shapes and sizes and picking the right set can be a bit of a minefield. The classic, and more traditional choice, would be to go with warm white string lights that you can wrap around the tree plenty of times. The colour of these lights go particularly well with gold and silver decoration and should really help to get you in the Christmas spirit. Blue is also an option when paired with silver tinsel and baubles, tying the room together perfectly to create a winter wonderland.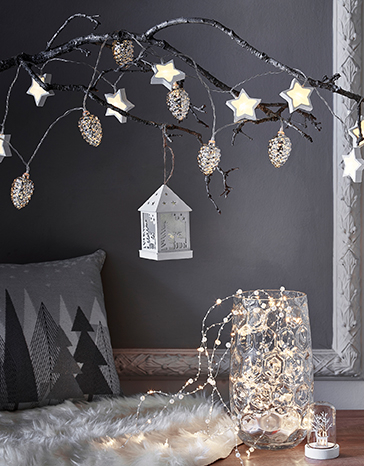 Tinsel
Whether you're planning on a traditional or contemporary set-up this Christmas, tinsel is a must have that can really help to give a burst of colour to your tree. The red and gold theme is an absolute classic and will look brilliant set against gold baubles and a beautiful lush green tree. Or, if you're feeling more conservative, silver tinsel will go wonderfully with just about any other ornament.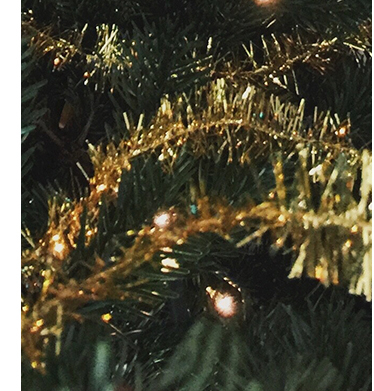 Ornaments/Baubles
The general rule of thumb for baubles is that they should match or be paired with the tinsel, so when you're picking out a pack of Christmas baubles be sure to think about the overall theme of the tree. Again, red, green and gold are your classic choices but George have a huge range of different options for you to choose from. Be sure to leave some space on the tree for your little ones homemade ornaments, as they will need to take pride of place!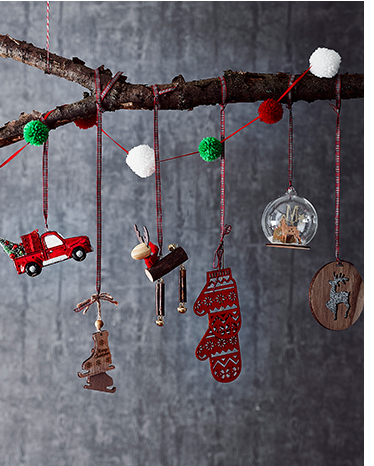 Angel/Star
The final element to any good tree decoration is a tree topper. Whether you're a star or angel family it's always a great activity to let your children choose what goes at the top and hoist them up to add the finishing touch.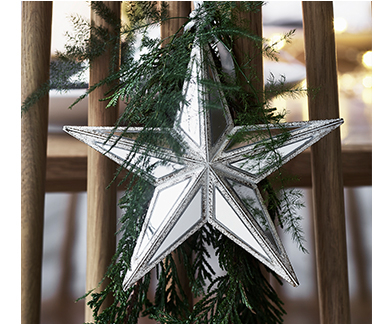 Whatever you're looking for this Christmas George have you covered with a huge range of Christmas trees, Christmas lights, room and tree decorations.