If you think you've watched every boxset, played every board game and tried every online quiz that the internet has to offer, our cosy night in ideas are here to mix things up.
From den building and mindfulness sessions to pamper plans and pyjama perfect film nights, our guide will make staying in feel like the new going out.
Cosy Night In Ideas
Planning a cosy night in doesn't mean you have to spend all evening on the sofa – though, we don't blame you if you do! Instead, give your down days a makeover with our favourite snug activities.
Whether you're chilling with your family, your housemates or enjoying some me-time, our fuss-free and budget-friendly ideas will have you covered.
1. Cosy Night In Clothing
Feeling as relaxed as possible is essential before you start your cosy night in. Thankfully, comfort dressing is here to stay. Think super-soft pyjamas and matching loungewear sets for a look that will leave you head-over-slippers.
You can always add a sprinkle of style to your loungewear with balloon-sleeve or puff-sleeved knitwear. For a glam twist discover decorative details like statement buttons and cable knits.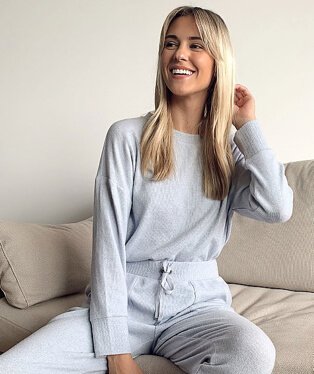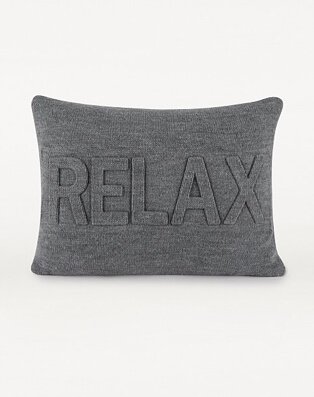 2. Make Time For Mindfulness
We know how hard it can be to make time for mindfulness. With all the changes over the past year, it's never been more important to prioritise on your mental health. From using an app and listening to podcasts to enjoying meditation soundtracks, the good news is that there's a mindfulness method out there for everyone.
To create a calm environment, give your room a quick clean using home storage baskets. A few comfy cushions and throws will help you feel relaxed and ready for reflection.
3. Create A Den
It's no secret that kids can get restless when they're stuck at home. Luckily, den building is the perfect way to channel some of that endless energy. Remember the password and they just might let you play with them!
From coat hangers and pillows to chairs and blankets, it's easy for kids to create a cosy den using bits and bobs from around the home. Finishing touches such as decorative lighting, soft toys and cushions will help make their hideout as snug as possible.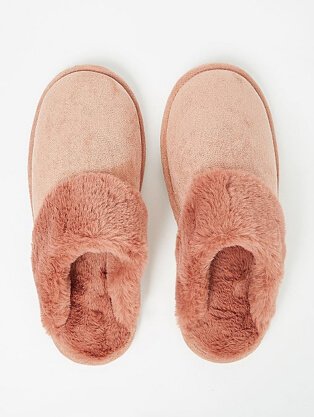 4. Plan A Pamper Evening
We all need a little me-time every now and again. When you can't make it to the spa, bring the spa to you! From homemade face masks and cucumber slices to hot towels and fluffy slippers, use your cosy night in as a chance to unwind from the stresses of everyday life.
For that serene spa setting without the price tag, accessorise with plenty of scented candles and home accessories. All that's left to do is sit back and relax with your favourite herbal tea. Bliss!
5. Be A Star Baker
If you've mastered banana bread and struggled through sourdough, you might be on the hunt for your next baking challenge. Whether you choose crowd-pleasing cupcakes, fudgy brownies or experimental vegan treats, baking is a guaranteed recipe for a tasty night in.
For bakes that would impress even Paul Hollywood, stock up on the right baking equipment. Non-stick sets are a must for fuss-free washing up. Little ones can also get involved – if only to lick the mixing spoon!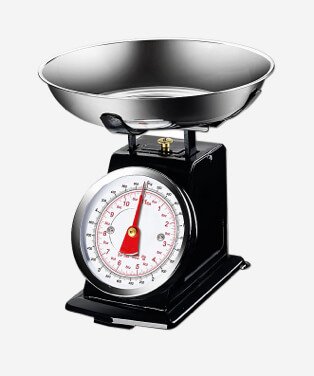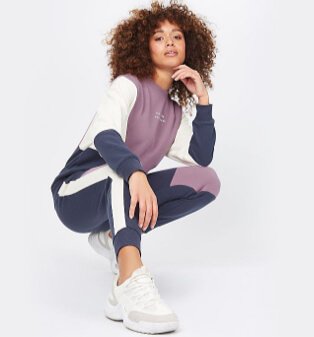 6. Get Active With A Home Bootcamp
Prefer sprints and squats to sofa sessions? Transform your night in with a home boot camp. Get your heart rate up with a 20 minute HIIT circuit or stretch your way to tranquillity with online Yoga or Pilates.
For that extra boost of motivation, refresh your sportswear with matching gym sets. There's nothing like brand new activewear to get you on your feet!
7. Film Nights With A Twist
When it comes to cosy nights in, sometimes you can't beat a classic film and pyjama set-up. To take your evening to the next level, coordinate your pyjamas with your film choice.
Cuddling up with little ones to watch a Disney favourite? Give your PJs the royal treatment with super-soft character nightwear, including Bambi, Frozen and Minnie Mouse combos.