Children's playrooms is the one space in the home where you can indulge your sense of fun. You want it to be a place where kids can get lost for hours while you're busy getting on with household duties. When you're thinking of ways to design the room, meet in the middle so your child's contribution and ideas are satisfied as they will be spending most of their time there.
Life & Style share tips and ideas on how create a space that will spark imagination to aid in children's growing personalities.
Summerhouse Playroom
You may not have space indoors but if you have a decent sized garden then you can give your little ones a fun play room outdoors that will work wonders in the warmer months. Turn your shed into a wooden summerhouse and decorate it with a kids table and bean bag chairs. Use stand out features and stickers to add a playful element, or hang up their paintings that will encourage their artistic ability. This will make the space more cosy and reflect their interests.
Playroom sheds are a great way to keep the kids busy in the summer time, while parents flex their skills on the grill and sizzle up a family barbecue for everyone to enjoy.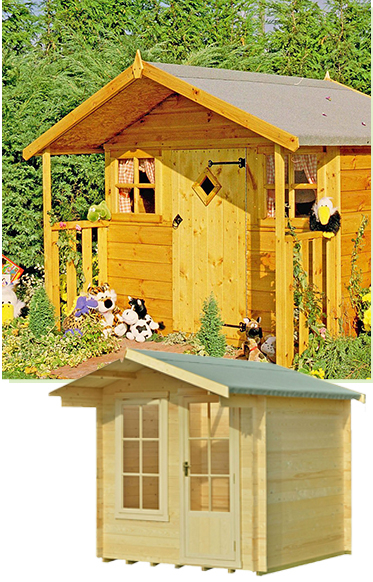 Hideouts with Teepees
Teepees are the perfect hideaway for little den lovers. It's a great addition to any child's nursery that will encourage active and imaginative ways to play. Find a corner in the room that welcomes just enough natural lighting and place the teepee there. Make it cosy by having a mountain of different coloured cushions to create a comfy spot for them to relax, read and tell each other stories when their friends are over.
Take their imagination outdoors and set up the teepees in the back garden for more exploration. It's an ideal space for creative play, while the rest of the family enjoy an afternoon tea and soak up the sun in the outdoor seating area.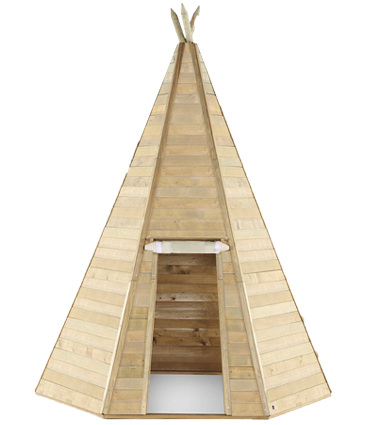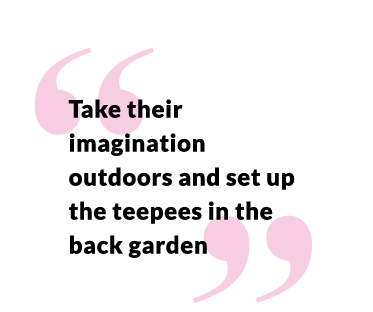 Conservatory Playroom
If you need more of a reason to spend time in the conservatory room you can create a play area the kids will love. It's a great way to bring the whole family together and throw open the garden door when the sun comes out to keep the fun flowing. Make the area light and bright with a modern colour scheme as it's age-friendly and can naturally fall into place with the rest of the home décor. If not, you can make subtle changes to match the conservatory furniture with stone coloured cushions and curtains, while a fluffy rug will soften the wooden floors and keep their little bottoms and feet warm.
Keep a kid's storage box in the conservatory to pack away the toys after playtime. Conceal it with a fabric throw and arrange different shades of cushions that can be transformed into a seating area when guests are over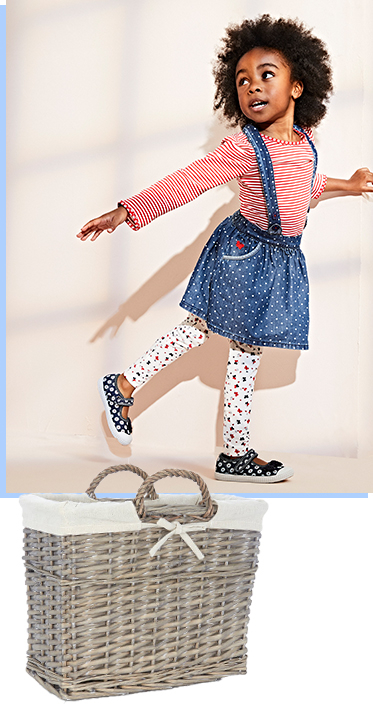 Personalised Storage Room
Make use of a storage room and transform it into a kids play area. It's the perfect way to keep their toys in one place and avoid tripping over them in the hallway. Children love a scheme that's personal and themed for them so choose matching kid's furniture that will complement the décor.
You can also customise it yourself and paint the furniture and decorate the tables and chairs in their favourite prints, shapes and colours.
Many playrooms are in shared spaces, so a large rug can help create a zone out space for them to roll around on. Consider a thick wool rug as they are plush and will let your child play comfortably on the floor.
For something a little more fun, why not try an interactive playmat like a road theme rug? This will encourage them to use their imaginations and drive toy cars around for hours. It's also very easy to roll up for storage and can be used outdoor in the garden or the park for sunny days.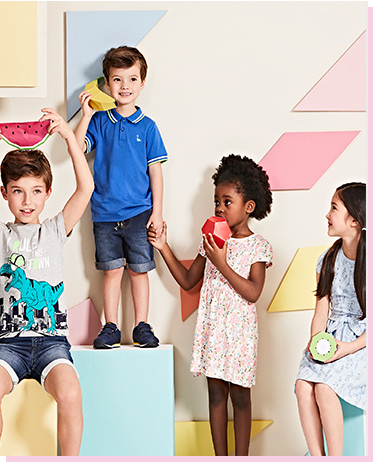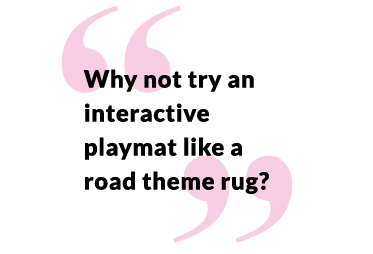 Fancy Playroom Seating
You'll want to add plenty of seating so there is space for the little ones to socialise with friends. Consider a sofa bed which can double up as an extra bedroom for guests if family and friends are spending the night.
Bean bags are the perfect choice to add character and a finishing touch to their playrooms. You can mix and match large colourful pillow cushions, or choose their favourite Disney characters for them to sink into when reading.
For more design inspiration, head over to George to fill your child's playroom with affordable kids furniture and toys.