With Christmas just around the corner, it's time to get your home looking its best for the festive period. While decorating can seem like a daunting task, we've put together some handy tips that will help you accessorise your home in record time.
So, if you don't want to spend all day decking your halls with tinsel and fake snow, follow our quick and easy Christmas decoration ideas, featuring simple yet effective accessories such as baubles and Christmas lights.




IT'S ALL ABOUT THE
CHRISTMAS TREE

Whether it's big or small, your Christmas tree should always be the star of your decorations. From snowy styles to traditional green designs and brightly coloured creations, George have plenty of Christmas trees that you and your family are sure to love.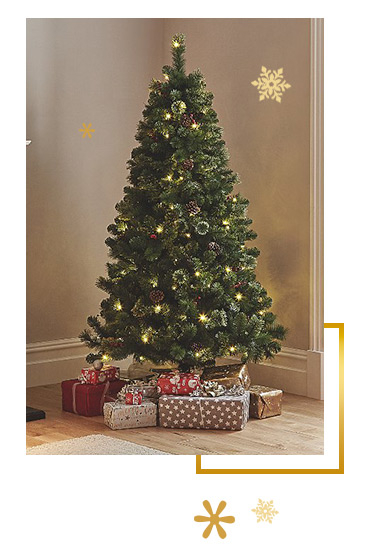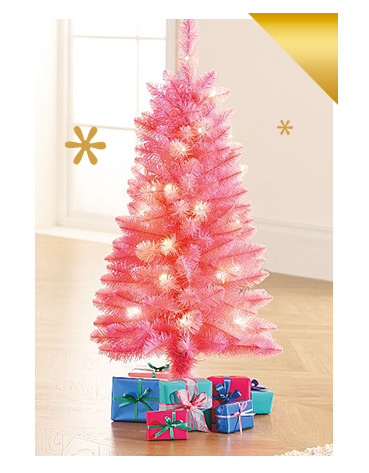 To help you save time, why not try one of our pre-lit trees? Already fitted with twinkling lights, these striking trees will let you transform your home into a winter wonderland with minimal effort.
For a homely pick, opt for our pre-lit pine cone tree. Adorned with Nordic-inspired berries, this standout tree will give your whole room a merry makeover. Thanks to the pre-lit design, all that's left to do is accessorise with your favourite festive baubles. Easy!
GET CREATIVE WITH
CHRISTMAS LIGHTS
If you're looking to try something different with your Christmas lights this year, why not wind them around your banisters? Guaranteed to give your staircase a lovely glow, this trick is an effortless way of decorating your home.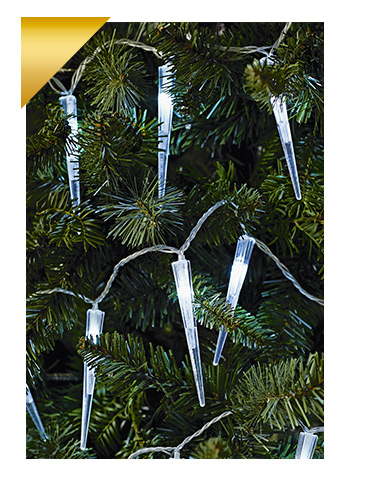 Our battery powered star lights are great for encouraging a cosy vibe. Assembled on a copper wire and featuring warm white bulbs, these stylish lights will dazzle all who enter your home.

THE LITTLE EXTRAS
No matter your festive theme, the best way to transport family and friends to the North Pole is with little decorative extras. From snow globes and Christmas ornaments to snug soft furnishings, adding a few seasonal accessories here and there can be a wonderful way of refreshing your décor.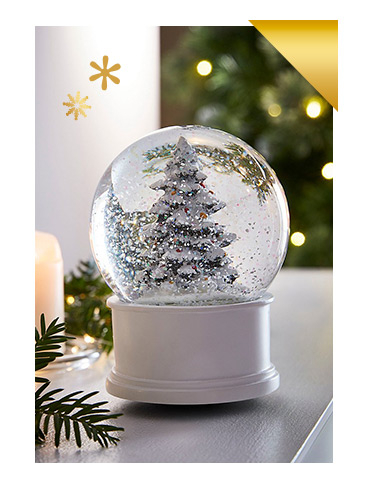 To make the most of leftover baubles, why not try fastening them to windows and shelves? Whether you opt for homemade creations or mix it up with our trendy designs, you and your little one can have fun adding some festive finishing touches.

TOP IT OFF WITH A
CHRISTMAS JUMPER
Decorating your home for Christmas is one thing, but dressing up for the festivities is almost just as important. Why not welcome guests wearing one of our Christmas jumpers? Coming in a variety of styles to suit any occasion, including novelty picks and light-up extravaganzas, throwing on a seasonal sweater is the perfect way to complement your decorations.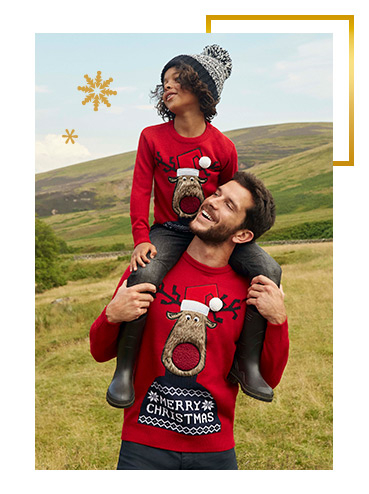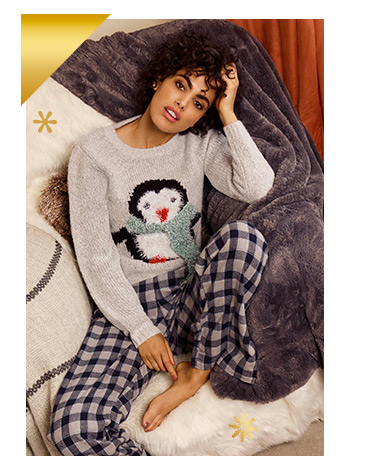 To get the whole family involved, try our Rudolph mini me Christmas jumpers. Featuring a fuzzy Rudolph design, this adorable jumper is available for both kids and adults.