With Diwali around the corner, decorating your home for the holy festival of light plays a very important role to celebrating it in good spirit. From home cooked food and delicious sweets to beautiful decorations, it's an occasion to wear something bright and new.
If you're thinking of ways to deck your home, Life & Style bring you simple decoration ideas to spread the positive energy of Diwali easily and for less.
What is Diwali?
Each faith have different reasons to celebrate this holy occasion. For many, this 5 day long festival celebrates Lord Rama and his wife Sita returning to their kingdom after defeating the demon king Ravanna in the 15th century BC.
It is also believed that Diwali is the worshipping of Goddess Lakshmi to spread more wealth and prosperity into their lives. Many people will clean every corner of their home several days before the big day and start decorating in brightly lit candles and colours. This will welcome the goddess into people's homes to receive good blessings. Here are some beautiful ways to make your living space ready for the special occasion.
Diwali Diya Lamps
A Diya is a small lamp traditionally made out of clay. If you are making yours by hand you can enhance the look by painting it in a rainbow of colours and placing it in a space you want to elevate.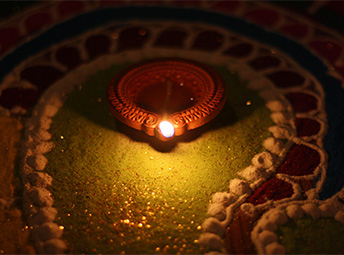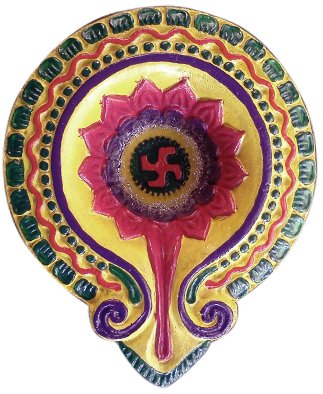 Many people will use their Christmas fairy lights to light up the outside of their homes. They also come in handy for indoor decorations to brighten up a dark space. You can hang it around a mirror, wall art or along the window to add a warm and festive glow.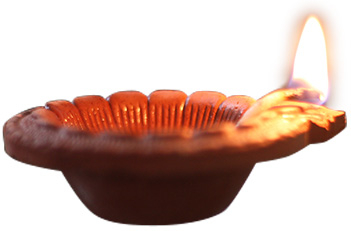 A simple and effective trick would be to use candle holders and lanterns. Whether it's to dress up your coffee table, your hallway or your conservatory area, you can have candle holders in a line leading into the garden. Wherever you place them they'll make a charming focal point to spread a warm glow.
You can also infuse your home with scented candles. Depending on your colour scheme you can mix and match different coloured candles, but make sure you stick to one aroma to spread around your home.
Decorative Light
Arrangements
You can use decorative lighting and arrange them in different shapes and patterns. Set the ambience with theme design table lamps like a heart shape to represent love. Alternatively, you can use little tea lights and outline them in a heart or circle shape with lotus flowers sprouting from the centre. This will make a great centrepiece in your home as the candles surrounding the flowers will illuminateIt's beauty.
Pretty Plants
The rangoli design is a pattern native to Bangladesh, Nepal and India. It consists of swirly shapes that can take the form of flowers, peacocks and geometric shapes that are colourful and full of intricate details. They were initially created in living room floors or outdoor with rice, flour, petals or coloured sand. The purpose of the rangoli art work is to bring good luck to families and into their homes.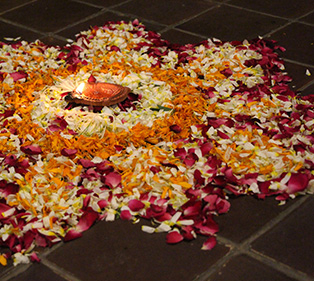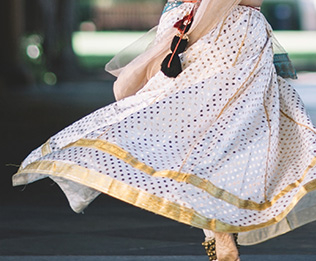 You can add a personal touch to your presents by making decorative gift boxes by hand. Use sequins, beads, bright coloured lace or draw the rangoli design on it. Exchange your gifts and sweets in pretty and sparkling gift boxes to give it a festive feel.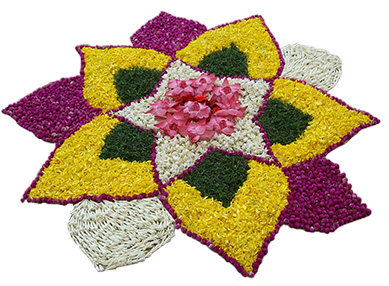 Modern traditions use artificial leaves and flowers as Diwali decoration. You can string flowers along your wall, up your stair case and around photo frames or on your front door. So whether you want to breathe life into your bedroom, living room, kitchen or hallway, you can use gorgeous vases and artificial flowers to keep the old tradition alive.
Decorative Gift Box
Diwali is a time to gift your loved ones and dress up in new clothes. Since the colour red is trending this Autumn, it's perfect for this occasion. You can slip into a red midi swing dress and wear it with tights and boots, or a burgundy knitwear jumper will keep you warm and cosy when you head outdoors to enjoy the fireworks.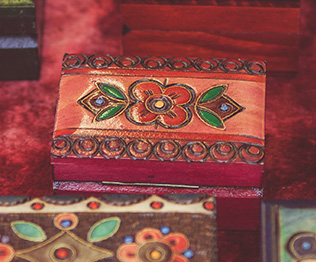 Cloth Decoration
Use colourful cloths to decorate the walls, furniture and the entrance of your house. A beautiful decorated dining table will bring the platter of fruits, sweets and food together. Decorate it with single petals as a pleasant touch to add an element of nature.
A good tip would be to make use of sarees if you don't want to spend money on buying net cloths. Always be very cautious when setting up your cloths on the wall and ceilings so they are away from candles to avoid disasters.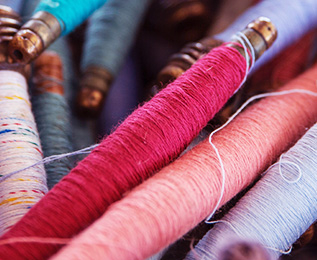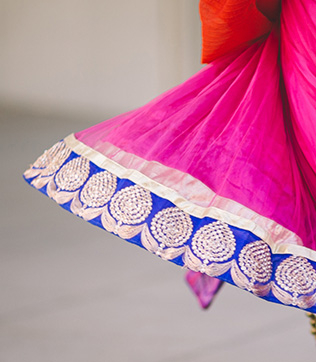 Create a relaxing and peaceful space with soft cushions in deep red, blue, green or yellow colours as they will contrast well with the ceiling and wall decorations.
Gather friends and families to enjoy the bright sparks and crackling of fireworks outdoors this Diwali. Remember to wrap up warm in coats and winter accessories for adults and kids, all of which you can find at George.