Valentine's Day is just around the corner. No matter how you celebrate this day, you'll need something to wear, whether it's for a romantic meal or a night in. A little thought goes a long way when it comes to surprising your loved one, so get creative and make Valentine Day special.
Life & Style share outfit looks to make sure you look totally fabulous for day to night occasions.
DAYTIME DINNER
FOR TWO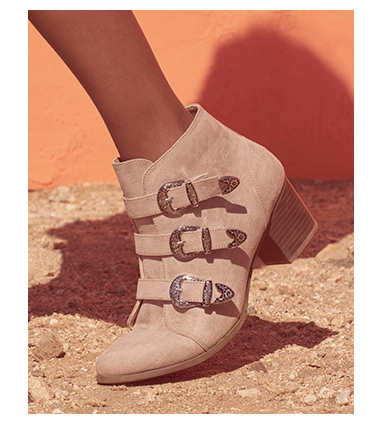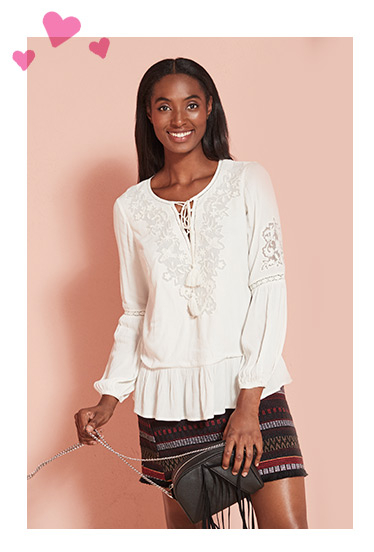 Valentine's Day is the perfect excuse to treat yourself to a new outfit. You may not know what your other half has planned, but the time of the day is a good clue to dress accordingly.
If you're going out on a lunch date, keep it simple with a touch of glam like a printed bardot blouse, teamed with a fitted pair of jeans to show off your curves. Ankle boots with block heels will add some height and ensure you are comfortable to move around in.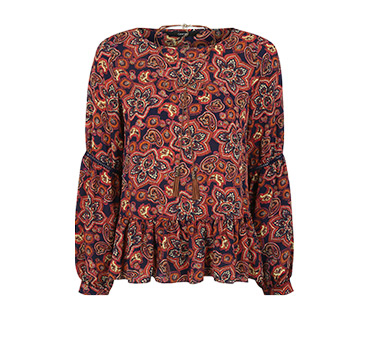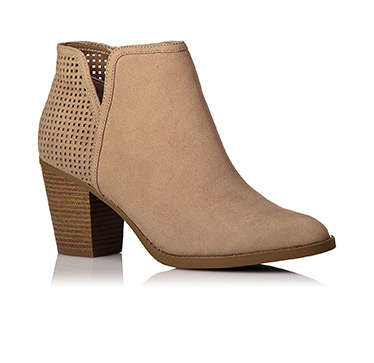 EVENING DINNER FOR TWO
You'll want to wear something that is ideal for a dinner date in the evening. Book a babysitter and take your time getting ready. The LBD is a timeless classic, and with so many variations and styles, there's one to suit all shapes.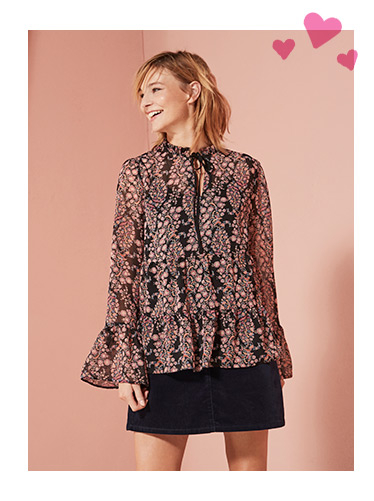 Choose a figure hugging lace black dress that is perfect for a candle lit dinner. A strappy pair of high heels, a faux fur coat, and a matching clutch bag will complete your look.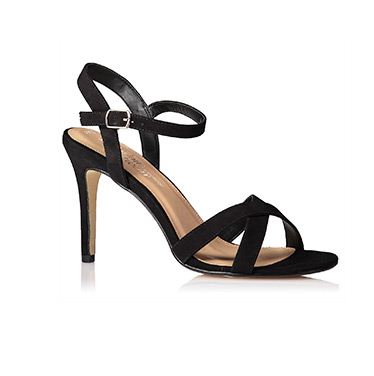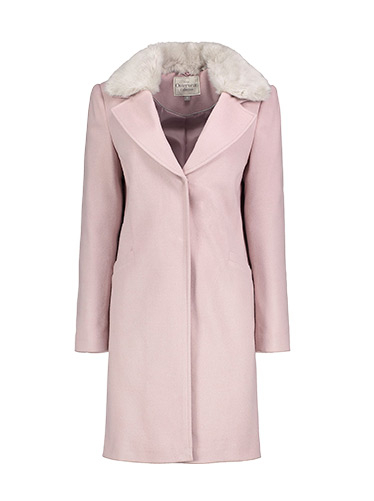 A good tip to note when choosing your outfit is to wear darker shades. Burgundy, green and navy blue tones are eye catching winter colours, and will make sure his eyes are fixated on you the whole night.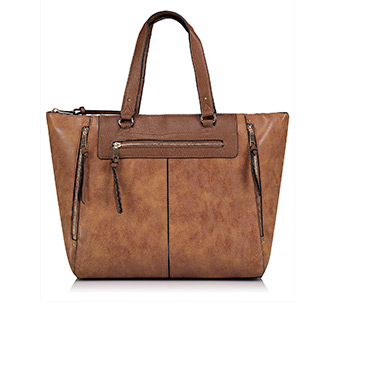 HIS & HERS NIGHTWEAR
Valentine's Day doesn't always have to be big grand gestures. It's about spending time with your other half doing something you both enjoy. Why not forget the fancy restaurants, and make the most a romantic night in with a few simple indoor dressing tips that will set the mood off right.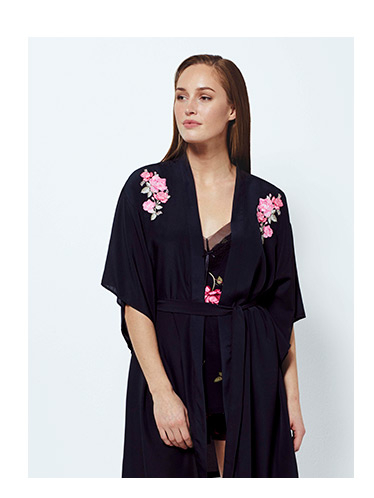 Dressing gowns are the ultimate sign of comfort. Swap your cute, fluffy fleece for a pretty embroidered dressing gown instead. This shows you thought about the night ahead, and a new nightgown is a step in the right direction.
Why not treat him to a dressing gown so you both can stay cosy and snuggle up together. Complete the evening with a box of chocolates and a romantic movie, making it the perfect valentines gift for him, and for you to enjoy too.
BEDROOM LINGERIE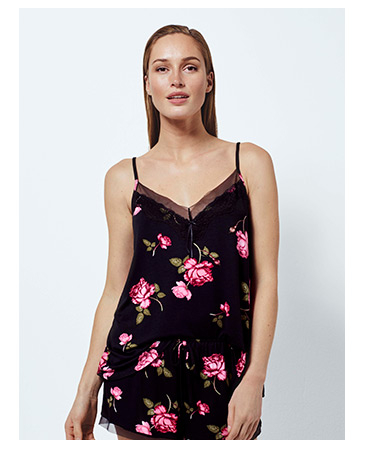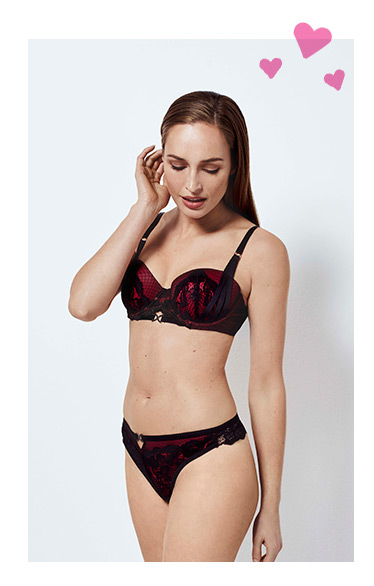 It's definitely what's underneath that counts and your partner will be in for treat when he unwraps his gift this Valentines. So if you have something a bit more enticing planned for your other half, lingerie for the bedroom are perfect gift ideas.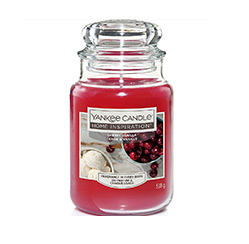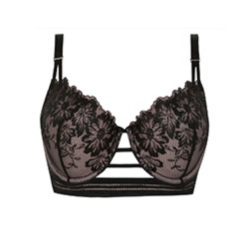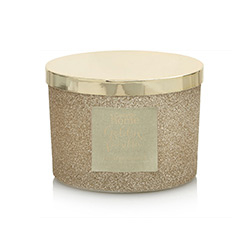 A sheer floral nightdress is alluring, soft to touch and perfect for a romantic lie in. To set the mood off right, light some scented candles as a little treat to satisfy the senses.
Indulge on Valentine's Day with a two piece laced lingerie set. It's the perfect valentines gift for him and will definitely put a smile on his face.
When it comes to choosing your Valentine's Day outfit, go for something that will make you feel confident. George have a great selection of women dresses, nightwear and lingerie sets that are sure to spread love in the air.