Easter is a wonderful time to welcome spring and celebrate with family and friends. One of the best ways to create a wholesome atmosphere ahead of Easter Sunday is by decorating your home. Here at George, we've got all the Easter decoration inspo you need to bring some springtime cheer to your space…
How Can I Decorate My House For Easter?
The best way to capture Easter vibes is to master that springtime colour scheme. Think pastel pinks, baby blues and mellow yellow and adorn your home with beautiful Easter home decorations in these subtle shades. Feel inspired by our creative ideas below.
Sweet Easter Table Ideas
Channel fresh spring feels with Easter-inspired table settings. We've got plenty of picks across our Easter home edit. Whether you decide to go bold and bright with yellow accessories or soft and sweet with blush pink and lavender hues, we've got something for every preference here at George.
Choose cutlery, glassware and table décor in these beautiful shades and impress your guests with a small gift or a handmade place card.
Easter Egg Centerpiece
Add colour to your table with a charming Easter egg centrepiece. You can use a large vase or a clear glass bowl and fill it with colourful chocolate eggs, sweets, and fresh flowers.
It will create a beautiful springtime centrepiece just perfect for an Easter lunch or brunch. Curious guests will wonder where you picked up such a truly unique piece – smile proudly and share the secret that it was created by YOU.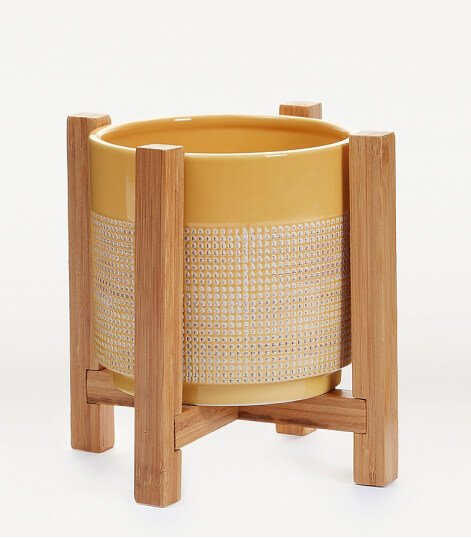 Springtime Wreath
Welcome guests into your home with a beautiful springtime wreath. Decorate your delicate door hanging with spring flowers – we've got some fab (and fuss-free) options in our artificial flowers collection. Add the final touches with plastic Easter eggs and a piece of ribbon tied into a sweet bow.
If you're not into the traditional Easter colours, choose neutral hues for a springtime wreath that will last far beyond the new season.
If you want to bring the outside in, add some new texture to your mantelpiece with artificial plants and a few new ornaments to inspire a naturalistic feel.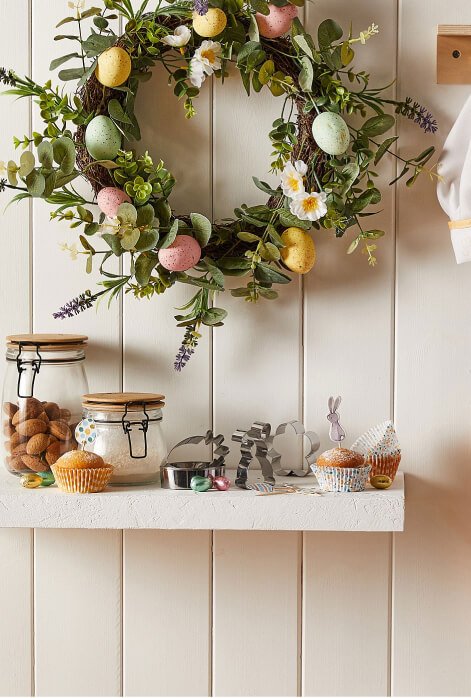 Reach For Easter Bunting
A bunny garland is a fun and whimsical decoration that you can hang across your fireplace or on your mantel, and a charming alternative to traditional bunting.
You can use different coloured paper or fabric to create bunny shapes and gather them together with ribbon or some string.
Here at George, we're all for sustainability. Be sure to look out for any paper, old magazines or wrapping paper to reuse.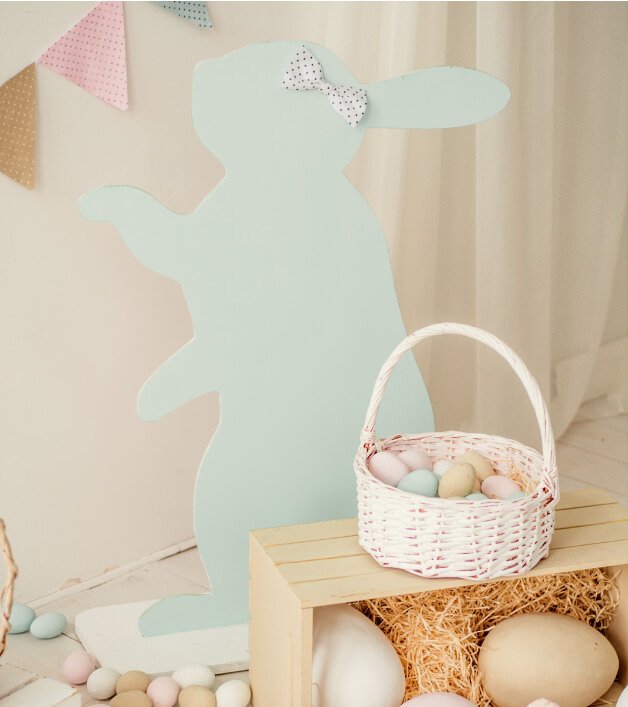 Easter Egg Tree
Who says you need to save the festive tree just for Christmas? Not us! An Easter egg tree is a fab way to proudly display decorated Easter eggs. You can create a tree by using a small tree branch, securing it in a vase or a pot, and hanging your decorated eggs on the branches. Pssst – we've got all the handy kit you might need in our collection of gardening tools.
Easter Cushion Covers
Treat your living room to some Easter charm by swapping out regular cushions for some Easter-themed comfies.
Choose covers with Easter bunnies, Easter eggs, or spring flowers to add a pop of colour to your space. Stack or scatter to create a cosy atmosphere perfect for enjoying some downtime.
You get extra snuggle points for kitting out your room with some plush throws and blankets! Pop the kettle on, grab your book and enjoy a moment of peace before the Easter fun starts…
Easter Lanterns
Easter lanterns are a magical way to decorate your garden for the spring season. You can use empty jam jars or paper lanterns and adorn them with Easter stickers or paper cut-outs. Pop a few battery-powered candles inside to create a warm, welcoming glow. Explore our decorative lighting for more lightbulb moments.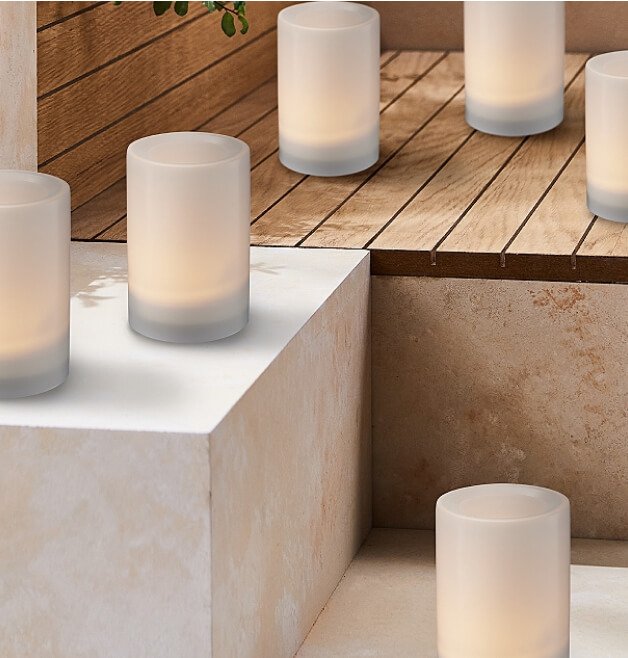 Add Easter Decorations
Get the kids into the spirit of spring and whip out the arts and crafts box. From bunny drawings and bunny ears to paper chain decorations, there's lots of fun crafts for you to explore.
Tiny hands will love getting creative (and pretty messy… whoops!) as they learn to do something new.