It might seem like you were decorating their nursery only yesterday, but it's not long before little ones are ready for their first big-kid bedroom. Thankfully, when it comes to children's bedroom décor, the possibilities are endless!
From bright and bold gaming décor and character themes to stylish Scandi colour schemes for teenagers, our guide is full of easy kids' bedroom ideas to help inspire you.
Top Tips For Decorating Kids' Bedrooms
It's easy to get carried away when you're decorating kids' bedrooms – especially if they're old enough to choose everything themselves! To keep costs low and ensure you create a space they'll love for years to come, follow our top tips for decorating kids' bedrooms.
Comfort Comes First
We know how hard it can be encouraging little ones to settle down for the night. For an extra incentive to stick to their bedtime, make sure their sleeping set-up is as comfy as possible.
From soft and stylish kids' bedding to plump pillows and the right duvet for the season, focusing on the basics will help little dreamers (and you!) get a peaceful night's sleep.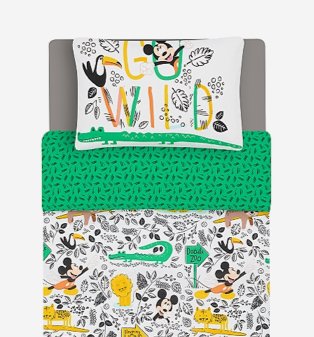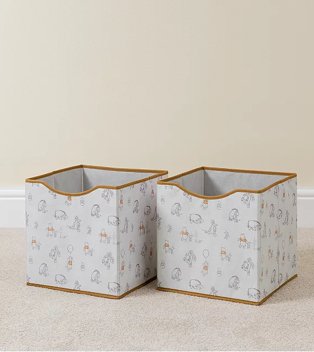 Make The Most Of Space
The biggest challenge to decorating children's bedrooms is maximising space. From toys and accessories to art projects and clothing, it seems like everywhere you turn there's more to organise.
Luckily, space-saving solutions will soon have space decluttered. Use storage boxes and baskets to keep toys, blankets and accessories in order. Never underestimate the usefulness of an old shoebox for arts and crafts!
Stick To A Neutral Base
Whether it's their favourite cereal or the latest must-have toy, kids can change their minds at the drop of a hat – and that's not to mention teenagers! For this reason, we recommend sticking to neutral coloured walls and furniture to minimise costly updates.
To add style and personality to their space, focus on kids' bedding, bedroom accessories, rugs and curtains. This way, you can easily refresh their décor as they grow without breaking the bank.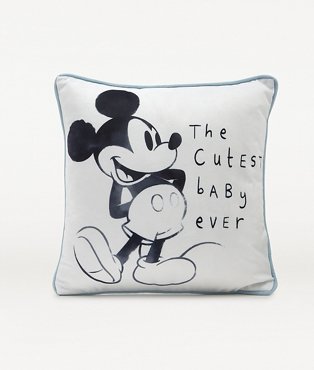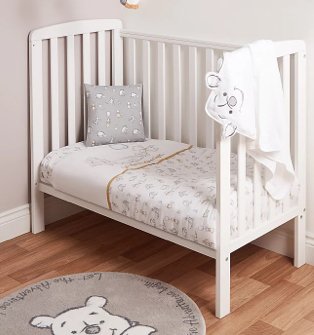 1. Add Some Character
Disney bedroom décor is the perfect transitional step for little ones who have outgrown their nursery. Whether they prefer snuggling up with Minnie Mouse, Mickey Mouse or Winnie the Pooh, there are plenty of adorable character options to update their space.
You can also guarantee sweet dreams with coordinating Disney pyjamas and themed cushions.
2. Create A Starry Night
Patterns and prints are an effortless way to bring a touch of fun to kids' bedrooms. For a contemporary pattern that's perfect for both boys and girls, choose star-themed décor.
Bring a twinkle to their dreamy surroundings with star and stripe print duvet covers. They can also cuddle up for story time with star-printed throws and cushions. Timeless and tasteful, kids will enjoy sleeping under a starry sky for years to come.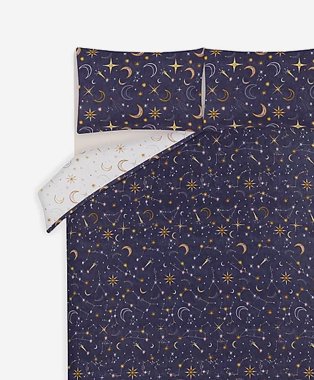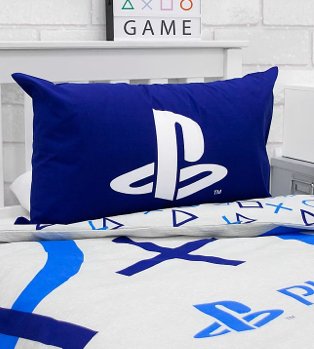 3. Level Up With Gaming Décor
Kids looking to level up their bedroom will love an action-packed gaming theme. Whether they choose PlayStation or Fortnite duvet covers, super-cool kids' bedding will help their décor score top points.
The whole family can also power up their nightwear with matching Super Mario family pyjamas. Eye-catching and colourful, gaming décor will guarantee their bedroom tops the leaderboard.
4. Stay Stylish With A Scandi Bedroom
Not every child wants a bright and bold bedroom. For teenagers looking to kick back and relax in a stylish and soothing space, opt for a Scandi theme. Think complementing shades of grey and cream with soft blue and pale pink accents for a grown-up twist.
From calming grey duvet covers and crisp white bedding to gold-toned home accessories, it doesn't take much to transform their room into a peaceful sanctuary. Knitted throws and textured cushions will keep late risers comfy for all those well-deserved duvet days!