Christmas is just around the corner and it's the perfect holiday for spending quality time with loved ones. We can't wait!
With extra time for family bonding (yay!), you might be left wondering what to do with your kids on Christmas Eve. If you're stuck for ideas on how to spend the magical night before Christmas, our guide is full of fun and creative Christmas Eve activity inspo. From funky festive bakes to traditional Christmas crafts for kids, there's an avalanche of Christmas Eve activities for you and your little ones to get involved in!
Binge On A Christmas Movie
There's no better time than the night before Christmas to snuggle up on the sofa and put on a Christmas film. With so many classic titles to choose from, there's no doubt everyone has their personal fave. Whether you're picking a classic like Home Alone or hoping to share some laughs with Buddy the Elf, it's time to pick up the remote, grab yourself a hot chocolate and unwind in front of the tv.
A trend that's fast becoming a Christmassy craze is wearing a set of matching PJs. There are SO many iconic fits in our matching family nightwear drop. We'll have the whole gang waking up Insta-ready on Christmas day (including the littlest members!).
Oh, and let's not forget, no at-home movie night is complete without a cinema box light personalised with your own fun message. Ho Ho Ho!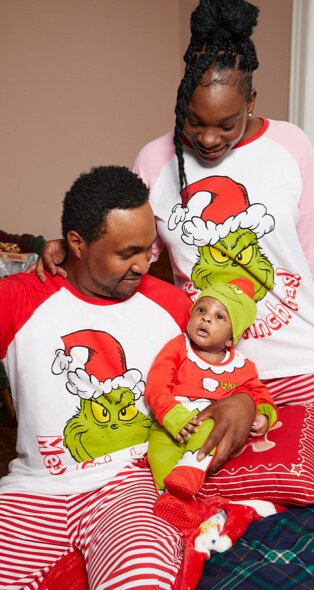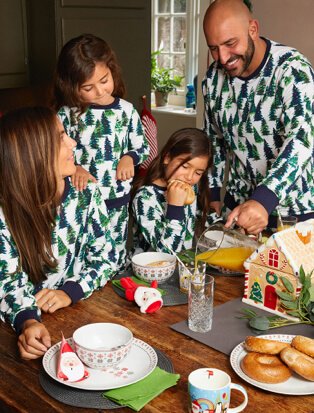 Bake Or Decorate A Gingerbread House
If you're up to the challenge, why not bake a gingerbread house from scratch. What says Christmas better than ginger flavoured goodies?
Get as creative as you want with colourful sweets, chocolate buttons or intricate icing designs. If you don't pride yourself on being a part-time architect, decorating a premade gingerbread house is another great way to have some festive family fun!
Gingerbread people and mini candy canes are additional decorative treats (and excellent for snacking on when no-ones looking!), so why not add some to your set-up? If you've got too much last-minute wrapping to do, you can always fill your room with a lovely smelling candle of your choice, so at least your home smells of freshly baked gingerbread!
Create Paper Christmas Crafts For Kids
Christmas crafts are fab for keeping the kids entertained and using up any extra bits at home. If you're well-stocked on coloured paper, why not put together a paper chain decoration? We're all about making our Christmas Eve activities more sustainable. Remember, old magazines, recycled paper and leftover Christmas wrapping paper will keep the celebrations eco-friendly – bonus!
Rather leave the decorating to us? Browse our Christmas decorations range for stylish and seasonal festive décor you and your Christmas crew are sure to love.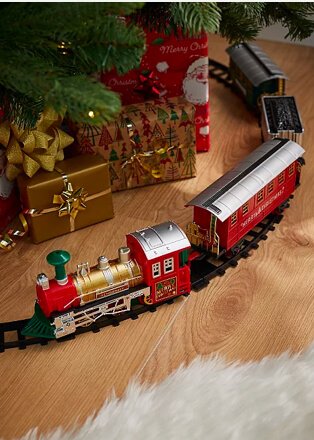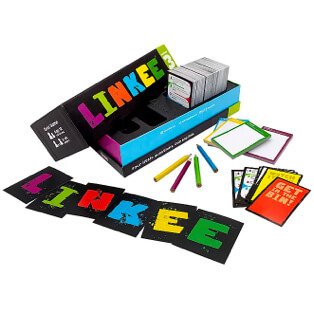 Play Christmas Eve Games
No family festivities are complete without some friendly competition and bowls of festive-inspired snacks! If, like us, you have a Christmas tradition of saving board games for the big day, our drop is full of family faves that also make a wonderful Christmas gift – bonus. Tip: the loser of each game is on snack refill duty!
If you fancy getting into that competitive spirit a little bit earlier, why not get the (snow)ball rolling and play some Christmas Eve games. Your best bet is taking a family favourite game and adding some Christmas sparkle. For example, Christmas Pictionary, Christmas Charades or a Christmas Trivia Quiz are fab Christmas Eve Games to get little competitors into the swing of the festivities.
Donate A Christmas Eve Box
Christmas is a time of giving and there is no better way to give back than creating a Christmas Eve box and donating it to someone in need. You can fill it with festive goodies like delicious snacks, books or toys. You can also include some Christmas essentials, like snuggly socks or slippers. It's a great way to involve kids in charitable activities and encourages them to understand the importance of helping others.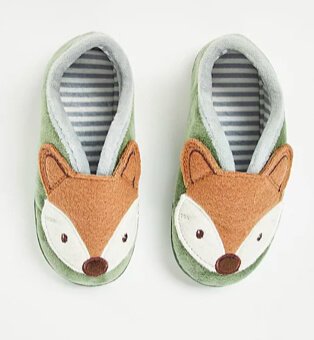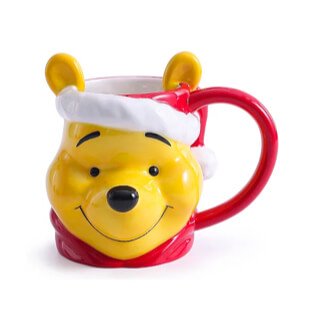 Track Father Christmas
If you're not busy on Christmas Eve, there will be someone who certainly is. You guessed it – Father Christmas! Tracking Santa's latest movements is a fun way to learn and explore with your gang. You'll be able to watch Santa and his reindeer leave the North Pole and whizz around the world on his all-important mission of delivering gifts to children.
Be sure to stay on the nice list by leaving out some cookies and milk for Father Christmas. You can also add a few carrots for his reindeer too!
If you're feeling inspired, discover what to put in a Christmas Eve box with our guide, from winter warmers to cuddly toys.