The Easter Bunny has come to visit, and naturally kids will be jumping for joy! Whether you're celebrating Easter at home, heading off to see friends and family, or hosting an event, setting up fun crafts and Easter activities is a fab way to get kids eggcited for Easter!
Our guide is packed with eggcellent ideas, from setting up an Easter egg hunt in the garden to baking scrumptious Easter cakes and treats. Little hands are sure to get mucky with fun arts and crafts, we're calling it – your mini bunnies are in for THE best Easter yet!
Bake Some Bunny Biscuits
If your little ones love baking, Easter is the perfect time to get creative in the kitchen. Get everyone involved in the fun with a family baking sesh! Whip up a batch of bunny-shaped biscuits and once they've cooled down, grab some icing pens and sprinkles, and kids can get decorating, while you have a cuppa!
For younger children, simple recipes such as marshmallow squares or chocolate nests decorated with mini eggs are always a hit! Make an afternoon of it and prepare your sweet treats in advance. These make super cute (and delish!) gifts for friends and family on Easter Sunday.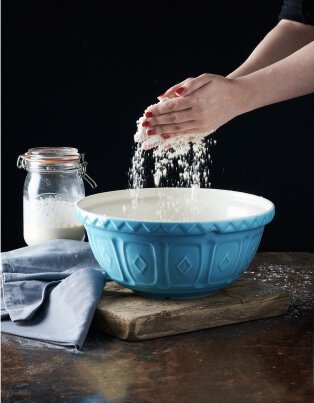 Eggcellent Egg Decorating
If you thought egg decorating was just for kids – think again! We guarantee that come Easter Sunday, adults will want to join in all the fun too. To prepare, pop on the kettle and boil your eggs for around 15 minutes to make sure they're hard-boiled. Allow plenty of time for them to cool before handing them out to your eager beavers to decorate.
Set up an arts and crafts station with craft supplies such as glitter, coloured pens, pom poms, and pipe cleaners so that everyone can start decorating. You can even throw a competition for best-decorated boiled egg – don't forget a yummy prize for the winner!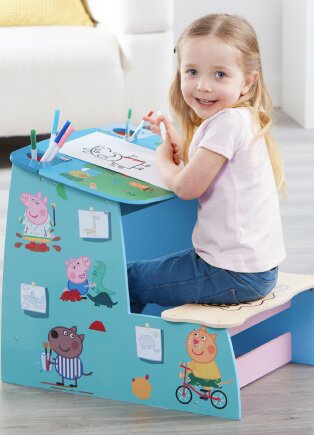 Adventurous Egg Hunt
Hunting for colourful eggs around the house and in the garden is bound to keep kids active and entertained on Easter weekend!
We'll be mixing things up by hiding a few chocolate surprises and a few non-chocolatey gifts that kids can pop in their Easter baskets. Small toys, fun socks, or even an adorable stuffed animal will make their day!
To make this activity even more memorable, create some puzzles for kids to solve and leave some handy clues (from the Easter bunny, of course!) and watch as they set off to hunt for their treasures!
The Wonders of Wooden Spoon Painting
For a fun, sustainable activity your little ones will love, get stuck in with wooden spoon painting. A unique twist on traditional wooden toys, but still heaps of fun!
Set them up with a wooden spoon, some paints and a few craft supplies. Kids can paint their spoons all the colours of the rainbow and with the help of handy crafts, transform their spoons into chicks or bunnies.
Our Easter hack: try yellow spoons with googly eyes and orange paper beaks to create cute chicks. Or, go for pink spoons with paper bunny ears and a pom-pom for a tail for delightful bunny rabbits – aww!
These creative crafts make lovely decorations for the kitchen and can be cherished for years to come. For a sentimental touch, get kids to sign and date the handle of their masterpieces, once they've finished decorating.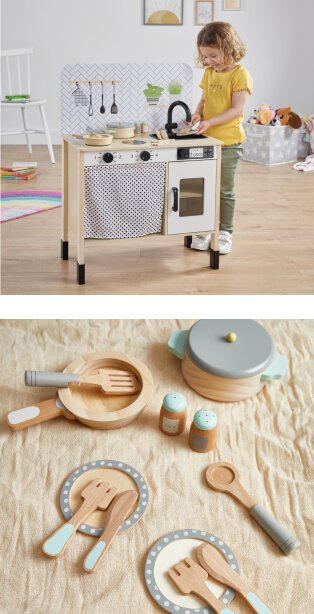 Have Fun Finger Painting
Setting up a finger painting station is a simple (and super fun!) Easter activity that will keep kids smiling all afternoon. All you need is some colourful paints, paper and bowl of water for handwashing.
Challenge them to make some Easter-themed pictures you can hang up around the house for decoration – such a sweet way to make a personal mark on your wall décor. They can even use the time to make Easter cards for friends and family. Just make sure they're decked out in aprons or old clothing – this one might get messy!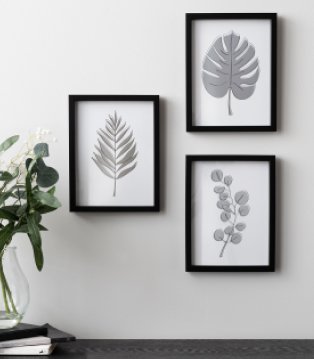 Ready, Steady, Egg And Spoon Race, Go!
Put your decorated eggs and wooden spoons to good use and get set for an egg and spoon race! Let the little ones race each other or better yet, make it an event for the whole family. Split everyone into groups and get into the team spirit with a relay race.
For some extra Easter fun, try a bunny hop race instead! Encourage the family to dress up with a fun set of bunny ears, and for the tail – pop on some pink or white socks.
Take it in turns to hop the length of the garden (and back!), passing the tail to the next person in your team. The first team to cross the finish line and wave their bunny tail in the air wins!
The kids will be bursting with energy, and they can keep the buzz going with outdoor toys. Yippee!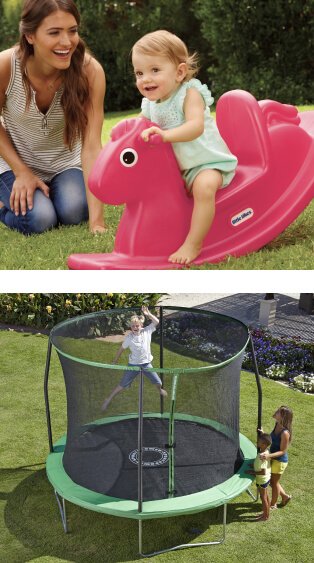 We love seeing what you're up to. Share your snaps by tagging @GeorgeAtAsda on Instagram. Don't worry – we always get permission before sharing your pictures. Did you know we're on TikTok? Follow us @georgeatasda for fashion and lots of lols!