It's the trick or treat season! Roll up your sleeves and make sure you and your kids are enjoying the night in a spooky Halloween costume. Let your little monsters break out of the coffin and transform into the scariest thing they can think of. And for hardworking parents, swap your daily attire for a creepy costume and join the walking dead with your little terrors.
Life & Style share the best Halloween costume ideas to make it a big family affair to remember.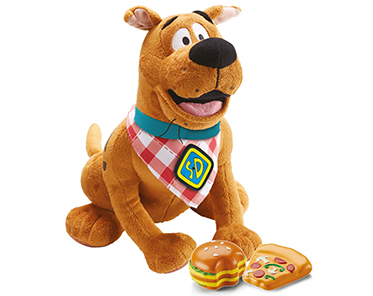 Scooby Dooby Boo!
Why not become part of the Scooby-Doo gang and venture out to solve mysterious crime in regular clothes you have in your cupboard. It's a great way to be in disguise for your mission and even more fun for parents who have left their Halloween outfits until the last minute. First decide who wants to be who and choose your clothes according to your character's style.
Glam Looks for Mums
Mum can easily pull off Daphne's pretty, feminine style in a purple mid length dress. She's super chic and one of the glamorous members in the group. Don't worry if you're not able to get the exact tone and style, simply layer up with a lime green scarf tied around the neck, choose neutral patent heels, a headband and a waist belt to cinch in the dress. With everything together, mum is sure to turn some heads in one of these spooky women's halloween costumes.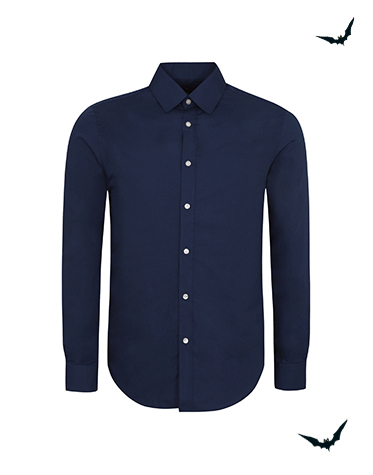 Dashing Styles for Dads
We recognise Fred as the dashing and sophisticated looking one in the cartoon. This means Dad's 9-5 work attire will have to do if you're short of time putting an outfit together. Since the style and colours are common, there's always an old white v-neck jumper and a navy blue shirt lying around in the cupboard. Otherwise, update your knit wear and shirt collection as it's versatile for the cold weather and it will provide day-to-day and occasional comfort.
Stand Out Looks for Girls
Turn your young girls into the most intelligent member of Mystery Inc, Velma. It's a great choice for a Halloween costume as the bright orange is bold and will make sure she stands out from the crowd. The outfit consists of a long sleeve turtle neck jumper and a red pleated skirt. Once you accessorise her with stylish glasses and a wig in a bob haircut, she'll not only look super adorable but ready for her mission.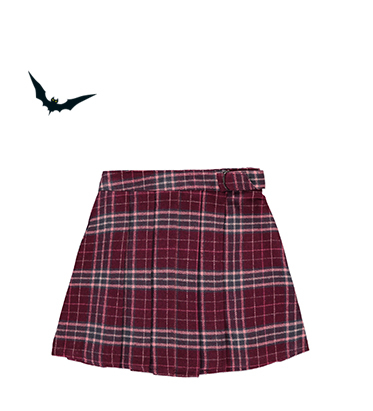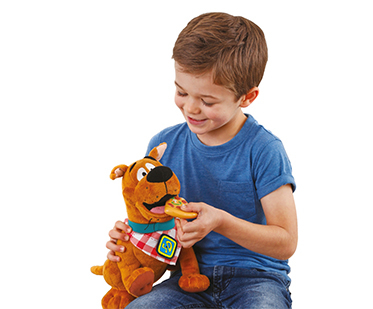 Scooby-Doo isn't complete without a family pet, so if you have a friendly dog or a stuffed animal toy, you can bring your Scooby-Doo to life and use it as an extra prop.
The Spooky Addams Family
They're creepy and they're kooky, mysterious and spooky…they are the Addams Family! Why not recreate this look for your Halloween celebration which offers diverse looks for adults and kids to choose from.
Gomez Addams Look for Dad
Dad can nail the sinister yet charming Gomez Addams costume by slipping into a pinstriped suit and black shoes. Slick the hair in a side parting and complete it with a jumbo cigar and a fake moustache as the final touch.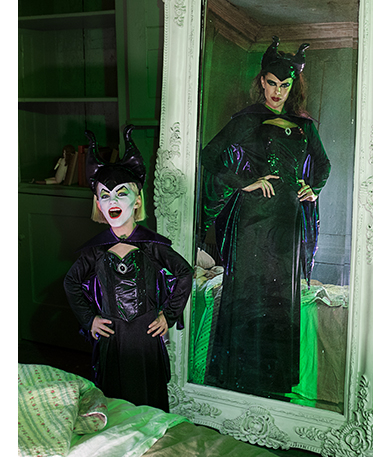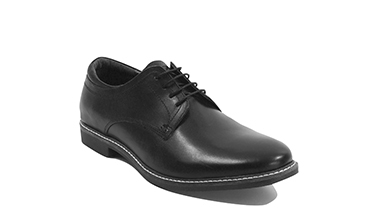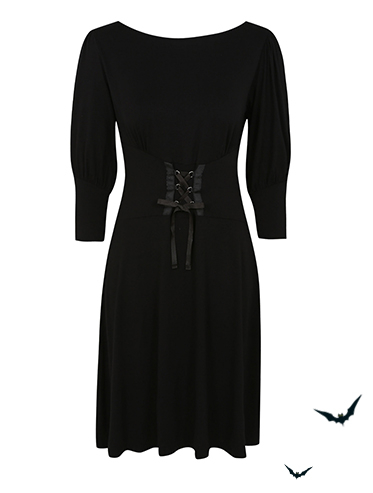 Gothic Dresses for Mums
Put a spell on your foes in a seductive lace black dress as seen on Morticia Addams. Her style is glamorous and gothic, which can easily be assembled with an LBD or black maxi dress. Accessorise with black jewellery, dark makeup, a pop of colour with red lips, and nails for a creepy night time look.
Uncle Fester Outfits for Boys
Uncle Fester is a great way to spook things up, but you will need to get your thinking hats on to create this look. He is known for his grey skin, bald head, deep sunken eyes and demented smile.
To achieve this look, paint your child's swimming hat in white or grey to resemble a bald head. Choose a long black coat, alternatively you can use a black bedsheet and cut a hole for the head for the robe. Tie it around the waist with a rope to finish the look. Your little boy will have so much fun scaring the rest of the kids.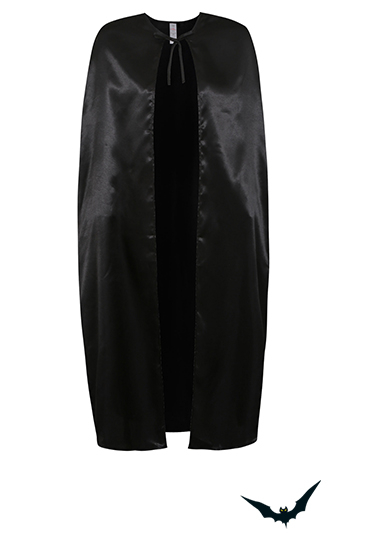 Ghostbusters Matching Family Outfits
When there's something strange in the neighbourhood, who you gonna call? The Ghostbusters matching fancy dress boiler suit is ready for families to tackle all paranormal action.
Mum's will be calling on this amazing Ghostbusters outfit that resembles the iconic zip-up boiler suit, complete with a logo and splashes of ectoplasm. It has a fun, flirty twist designed in a dress style so you can show off your legs. To add your own personal touch, wear it with patterned tights to keep you warm during trick or treating.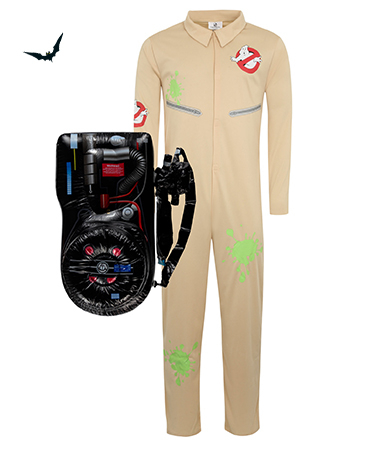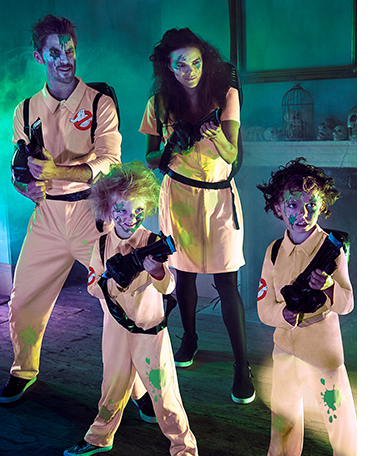 Any dads who are fans of the eighties film classic will feel ready for action in the all-in-one boiler suit that also includes authentic detailing. It's easy to slip into and will provide comfort all night long for chasing the kids down the streets to get their hearts racing for adventure.
Lastly, your little boy or girl will be busting ghosts in their jumpsuit. Complete with realistic logo patches on the chest and sleeve, they can get into role and recreate their favourite scenes from the movie.
Matching Vampire Family Outfits
Vampire fancy dress costumes are popular during every Halloween season. It's a great terrifying pick for last minute plans that can easily be bought or made at home. As seen in the movies like Dracula and Twilight, there is a creepy and cool Halloween costume for adults and kids for a matching group look.
If your little princess likes to stay pretty through spooky plans, she can wear a vampire costume that will charm all her fellow friends. Featuring a collar, sequins and beautiful mesh detailing, it's the perfect choice for young girls to look scarily gorgeous.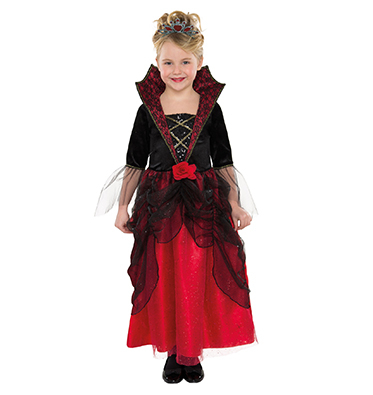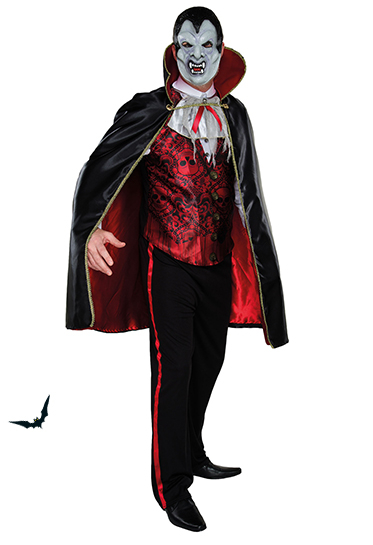 Match your baby vamp with adult Halloween fancy dress costumes. Mums can dress up in a beautiful, elegant dress that has a dramatic collar and a lace eye mask. While Dads will look elegantly sharp beside their beautiful vampiress in a similar style. For finishing touches, add fangs to complete the perfect spine tingling look.
No matter who you want to dress up as on Halloween, head over to George for spooky Halloween costumes to make it a night to remember.