You may be wondering, when is the best time to change your kids into their summer school uniform? As unpredictable British weather can be, there are many ways to work around this so your kids are ready to learn and play on sunny days.
When it comes to seasonal dressing for school, summer is the easiest way to get your kids ready in the morning. Life & Style help you kit your kids out with fuss-free school uniform for warmer days.
School Dates for your Diary
Many schools have differing start dates for when children are allowed to wear their summer uniform. The dates to keep in mind are from the first half of the first term of the school year (September – October) and throughout the entire third term (April – July).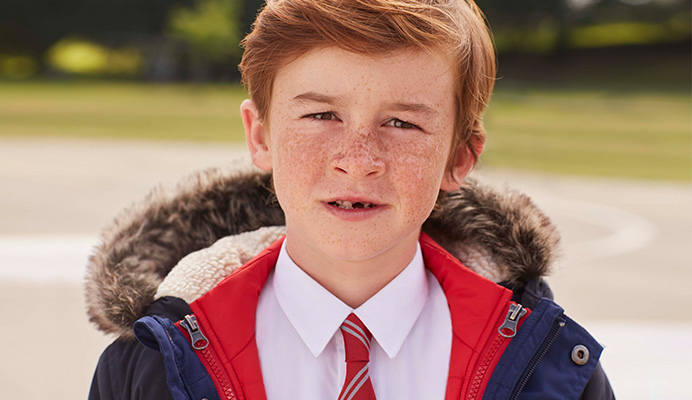 However, some parents may be conscious of how long the kids can actually get to wear them as it's not always warm enough. With a bit of planning ahead and checking the weather, you can make sure your kids can decide whether it's a dress or shorts kind of day when they wake up.
Gingham Dresses for Girls
If there is one item your girl would love to wear in summer, it is the gingham dress. Whether you need sporty, traditional or a playsuit fit, there is a style ready to be worn to keep your princess comfortable and smiling on hot days.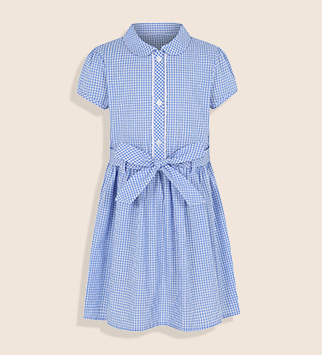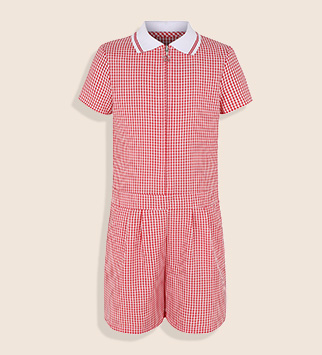 Give her school wardrobe a pretty makeover with this sporty blue gingham dress. Created with lightweight fabric, this lovely piece will keep her comfy whatever adventures she goes on throughout the school day. Or give her a pretty option for the playground with this ruffle sleeve gingham dress in a red colour. It's a trendy touch for mini fashionistas, and can be teamed well with white socks and these gorgeous girl's school shoes finished with a patent toe and bow detailing for a look they'll love.
Pleated Skirts and Polo Shirts Mix
School pleated skirts are a classic essential for winter and summer. Since they are darker in colour, you will want to combine it with light coloured girl's polo shirts. Choose white, blue, yellow or green shades to brighten up your girl's summer school wardrobe.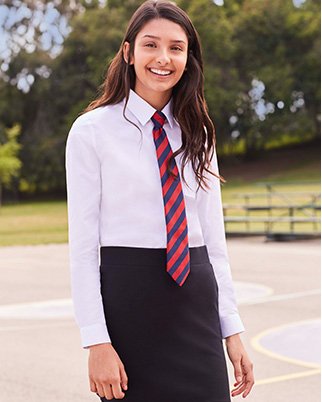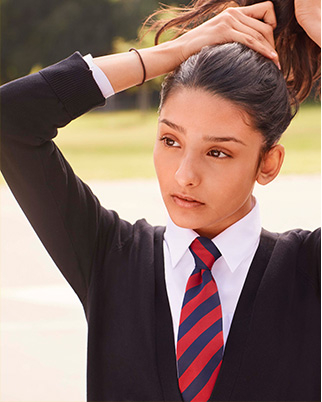 These polo shirts have been made with pure cotton so they are breathable and cool on the skin. They have been created with Lasting Colour technology and Teflon™ Stain Release, a bonus when it comes to parents washing them. Not only that, you have the option of normal and scalloped collar for a pretty finishing touch for your stylish little girls.
In case it's looking a little windy outside, make sure they have a cardigan to wear in the morning. It will come in handy in case it gets chilly later in the day too.
Boys' Summer School Shorts
When you think about boys' school uniform there is always the worry of them coming home with torn or scuffed knees from their playground games. Luckily the summer weather is working in your favour, which means you can have a break worrying about replacing them anytime soon.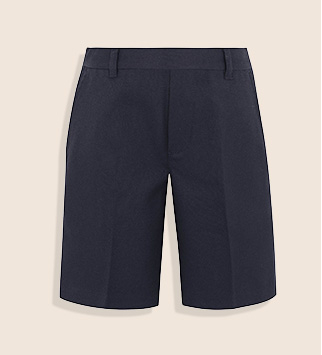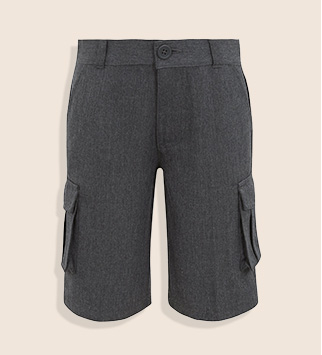 Maintain your little boy's smart look for the playground with these cargo styled boys' school shorts. It's a good idea to opt for two pairs of shorts to rotate throughout the week, as they are a perfect choice for active kids so they look smart but stylish in and out of the classroom. With a Teflon® finish to keep stains at bay and you can tumble dry them, they're great for busy parents who want to tackle those playground stains.
Boys' Summer Polo Shirts
When it starts to get warmer, short sleeved shirts or polo shirts are a school essential and suitable both for summer and winter weather. They are a weekly school essential and available in multipacks which can be rotated in between washes. Choose light colours like blue, white, green and yellow as they will keep your boys cool and comfortable, and can be worn with a jumper for colder days to make sure they look smart.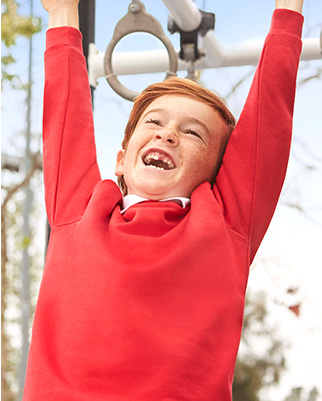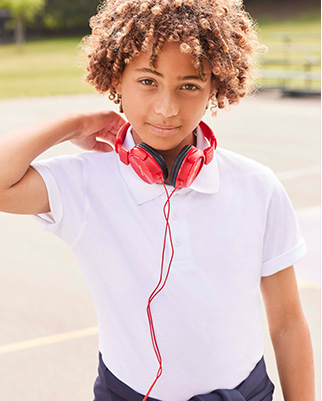 Make sure your kids have the right attire on to keep them cool and comfy during the summer months. Head over to George for updated boys and girls school uniform wardrobe.