From Harry Potter and Minecraft to Jurassic World and Superhero themed sets, when it comes to LEGO the choice is huge. With so many different options, it can be difficult to know where to begin, especially when you're buying for your little one. Select something too difficult and your child can end up feeling frustrated, or if it's too easy they'll quickly be bored.
To strike the right balance and pick the perfect set for your child's development, check out Life & Style's LEGO buying guide. Featuring top picks for beginners and more advanced builders, our guide also highlights some fantastic LEGO Star Wars options your little one can get stuck into. Time to get building!

BEGINNER BUILDERS
Although it might feel like you just bought your child their first DUPLO set yesterday, it's not long before they're on the hunt for a new challenge. To keep your little one inspired, try our LEGO Classic Bricks on a Roll set. Including 442 colourful blocks, this set is just the thing to let your child's imagination run wild. From building horses and carts to skateboards, your child can get creative and experiment with different designs.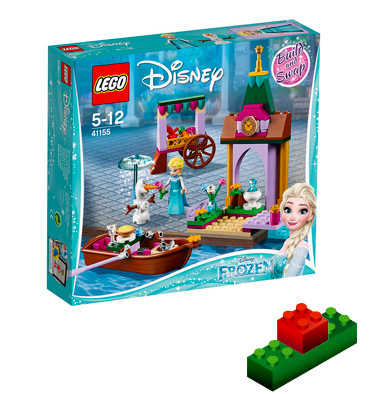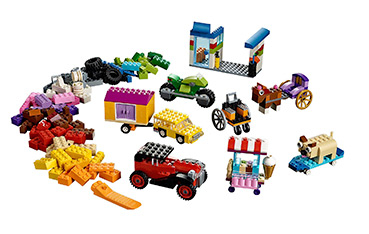 Or, for an enchanting pick that will have them looking forward to Christmas, our LEGO Disney Frozen Elsa's Market Adventure is ideal. Including mini-doll figures of Elsa and Olaf and an adorable rowing boat, this market stall is a wonderful way to get kids building. Whether they re-enact scenes from the film or come up with their own adventures entirely, selecting a franchise-themed option is a lovely way of encouraging them to get inventive.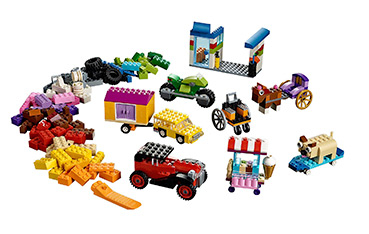 ADVANCED
BUILDERS
If you're looking for the next building block in your child's LEGO journey, the LEGO Minecraft Farm Cottage is a fun step up. Featuring plenty of farmyard figurines, including a donkey, baby pig and rabbit, this collection is brilliant for bringing a touch of the outdoors to indoor play.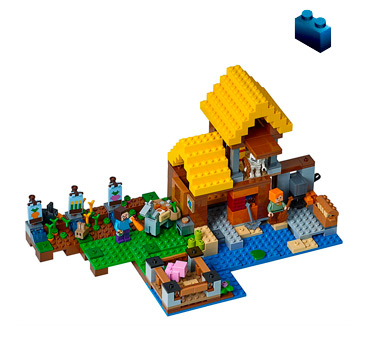 Even more advanced builders can race to the rescue with LEGO Technic's Airport Rescue Vehicle. Recommended for ages 10 to 16 and featuring lots of intricate detail, this set is a challenging and rewarding option for your child to sink their teeth into.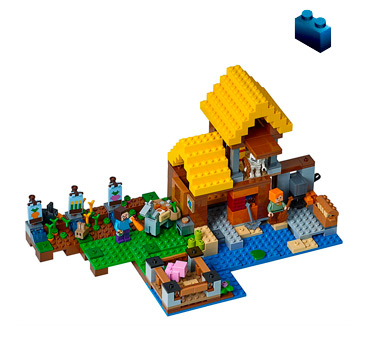 LEGO STAR WARS
Searching for something special? You can't go wrong with our LEGO Star Wars collection. Filled with iconic characters and designs, the themed sets come in a variety of different difficulties that the whole family will love.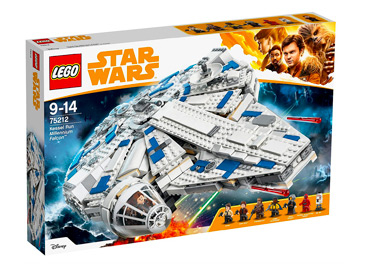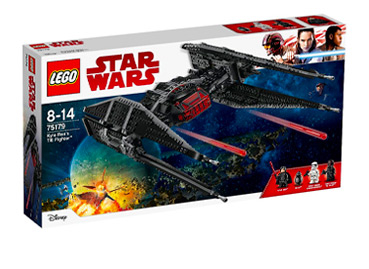 For a pick that requires all hands on deck, opt for our LEGO Star Wars Kessel Run Millennium Falcon. Based on the popular Solo film amongst other classics, this set includes 1,414 pieces to enjoy assembling.
Another option that will keep them on their toes is Kylo Ren's TIE Fighter set. Including mini-doll figures of Kylo, a Stormtrooper, a First Order Tie Pilot and a BB-9E, your child will have a brilliant time taking inspiration from their favourite Star Wars scenes.