As the weather turns colder and the evenings get darker, playtime for your little one often has to move inside the house. Fortunately, you can still encourage your child's creativity indoors. Toys for pretend play are a wonderful way to inspire their minds and nurture their social skills.
From our extensive collection of Lego to our animal-themed options, take a look at Life & Style's top toys for pretend play and let your child's imagination run free.
GET CREATIVE
WITH LEGO
Lego is a timeless toy that will help stimulate your child's imagination. For an iconic pick, try the Lego Classic Bricks Bricks Bricks set. Including 1,500 brightly coloured pieces, your child can experiment creating works of art such as a country house, a truck or even a baby elephant. The toy also provides a valuable learning experience, as making mistakes and starting afresh is all part of the fun.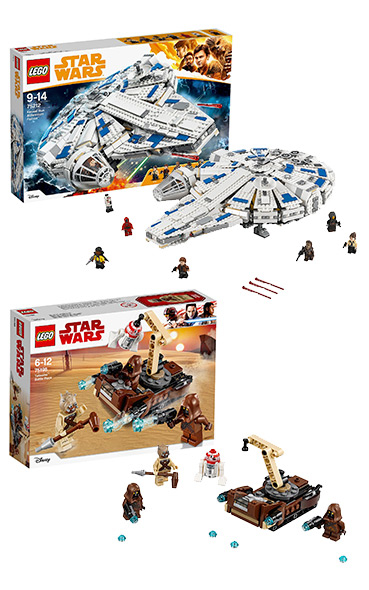 For a film-themed option that they'll be sure to love, try one of our Lego Star Wars sets. Whether they're recreating famous Star Wars scenes or coming up with their own storylines entirely, we have plenty of different Lego sets inspired by the saga. For a real challenge, the Kessel Run Millennium Falcon set is fantastic. Or, for a more introductory option, try the Tatooine Battle pack and let your child have fun experimenting with tools to fix up their Sandcrawler vehicle.
From Star Wars and Disney to Batman and Harry Potter, why not spend a rainy afternoon with your little one creating a Lego masterpiece with our franchise-themed sets?
SYLVANIAN FAMILES
TO CHERISH
If your child adores animals, then you can't go wrong with our selection of Sylvanian Families. From the delightful squirrel trio to the cute rabbit family, no matter your child's favourite woodland creature, they'll be sure to find a Sylvanian Family to cherish.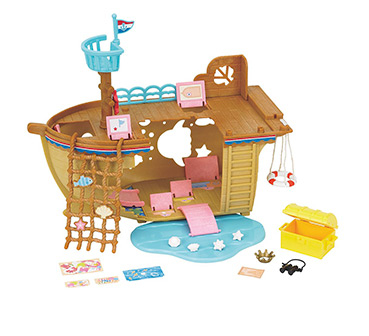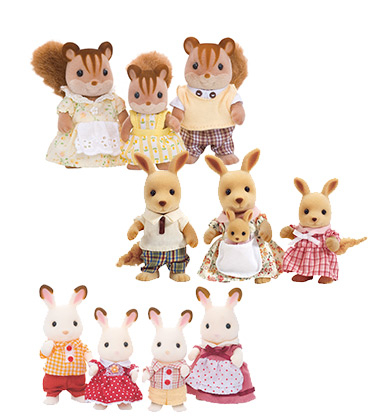 Our Sylvanian treasure ship is the perfect pick for curious children. From embarking on a treasure hunt to pretending to sail the Sylvanian seas, this toy is great for inspiring an adventurous spirit in your child. Featuring a slide, swing and climbing net, your little one can also dress their Sylvanian Family in explorer costumes to help the figures look like true pioneers.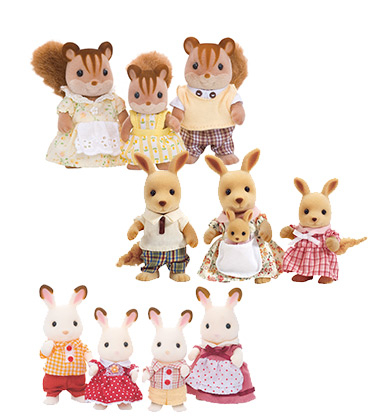 LITTLE CHEFS
For little ones with big dreams of becoming chefs, why not try our selection of children's play kitchens? Our Tefal Studio kitchen has everything to help them imagine they're cooking up a storm, including an oven, fridge and play food accessories. Thanks to the sink and dishwasher components, this toy will also encourage your child to learn about tidying up with a fun twist.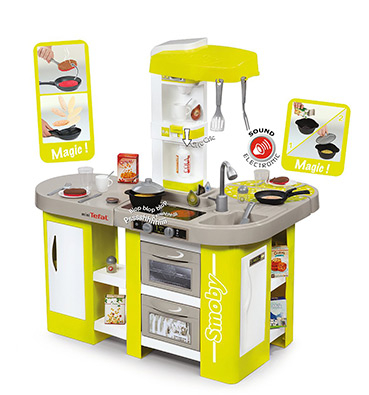 Or, for a pick that's a little easier to put back in the toy box, let your child and their friends play with one of our tea sets. Easily packed away and coming in a range of different cherished themes, including Disney and Peppa Pig, they can enjoy playing tea shop all day long.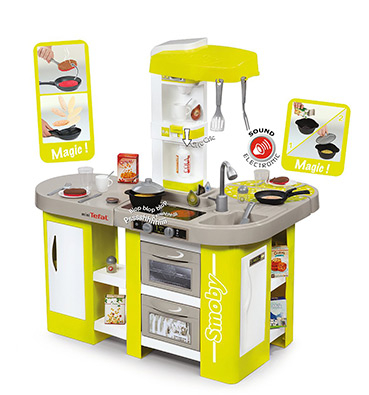 Now that you've encouraged your little one's imagination with our top toys for pretend play, why not take a look at our educational toys for children, including our extensive collection of puzzles and jigsaws?