Whether you're looking for inspiration to decorate a birthday cake or want to improve your piping skills, take your baking up a notch with the latest baking equipment to get your bake on!
Life & Style makes sure you have everything you need in your kitchen to recreate a slice of the baking action in the comfort of your own home.
Measuring
is Everything
Accurate measurements can make or break your cake. It is a science which requires correct measuring techniques and tools to guarantee better baking results. You can get baking recipes right when you have a trusted set of baking equipment.
You'll need two mixing bowls for wet and dry ingredients, measuring cups, spoons and a hand mixer. To save yourself time, George has a selection of traditional and digital weighing scales to suit your cooking needs.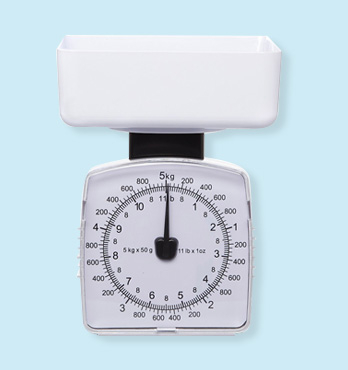 Why not choose a mechanical scale which is a practical essential for any kitchen. Featuring a removable tray and large, easy-to-read metric and imperial dial, it accurately weighs your mixtures, as well as other foods, herbs and spices.
Baking
Trays & Pans
A Hansel and Gretel inspired cake would make a sweet challenge, but you don't have to make a candy house to prove your creativity in the kitchen. Keep it simple with a cupcake sized bakeware set that includes a brownie tray, a muffin tray, and different sized tins.
This is the perfect way to experiment for upcoming celebrations, as well as keeping the kids entertained during the school holidays or on rainy weekends.
Cake
Decorating Tools
If you have a little baker at home, let them get creative with stainless steel cookie cutters. Perfect for decorating cakes or creating unique-shaped cookies, you'll want to add this to your baking bag when little ones are feeling inventive during the weekends. Other essential kitchen utensils that will come in handy for baking are pastry brushes and spatulas for glazing and make serving food simpler.
With Halloween just around the corner, why not get your little monsters thinking about what they would want to bake by creating pumpkins, hats, and ghostly-shaped cakes.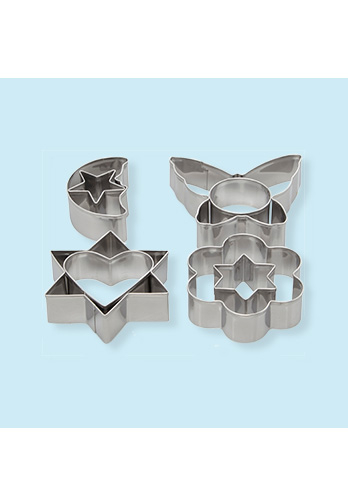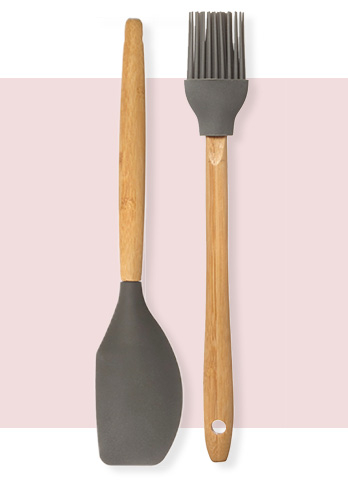 Keep Your
Cake Fresh
A delicious cake can take hours to make, which is why you'll want to keep presentations high from start to finish.
Most cakes, both frosted and unfrosted are perfectly fine at room temperature for several days, and you should only refrigerate if your kitchen gets very hot. Alternatively, cake tins embossed with candy colours and slogans are a sweet addition to your kitchen décor, as well as keeping your baking creations fresh and free from bacteria.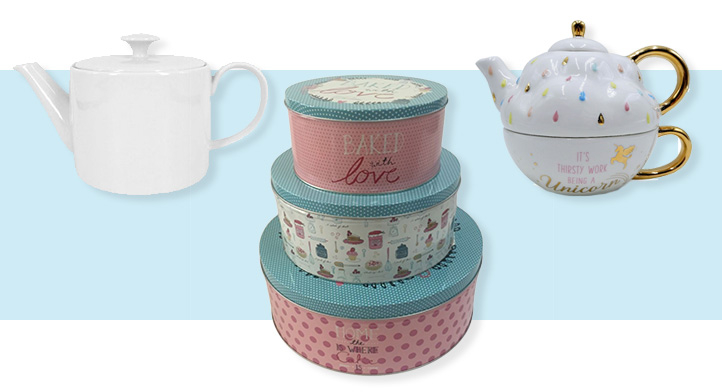 These baking kit wonders are the perfect tools you need to make a delicious cake. Head over to George to stock up on the rest of your kitchen essentials to make cooking and baking more enjoyable with tea towels and aprons, utensils and food storage.