This month, we're celebrating the power of good jeans. If like us, you live in denim, then finding the perfect pair that fits you in all the right places is a must. Luckily for you, our new denim ticks all the boxes. Want to feel confident and look incredible in your jeans? Whatever your shape, whatever your style – you can always count on us to refresh your blues.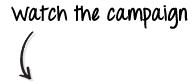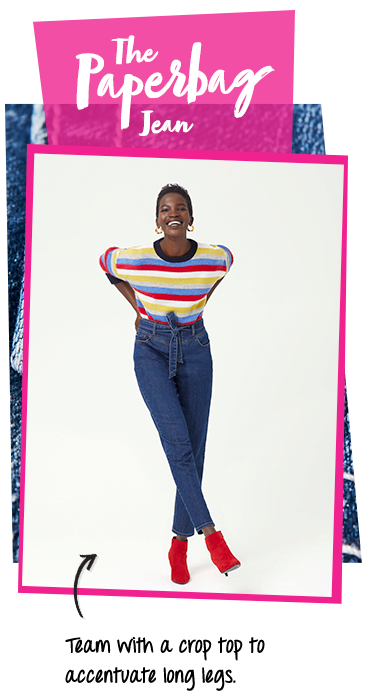 Whether you're tall or short, the paperbag jean suits everyone. No, really! High-waisted in style and relaxed in fit, this super comfy number sits just above the waist to create the illusion of a longer, taller profile.
Living up to its name, the ultimate jean is the perfect everyday staple. Stretchy and high-waisted, these skinny wonders help to contour your body, curves and bum.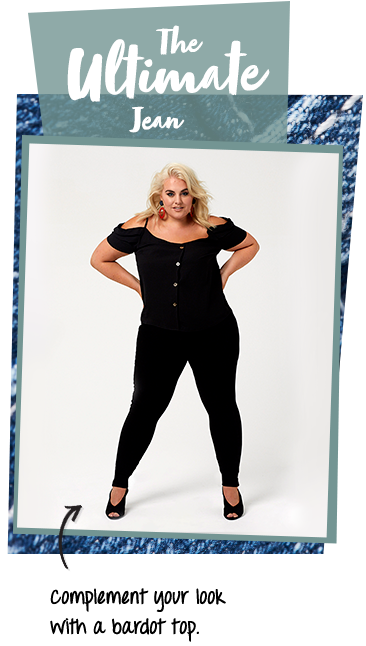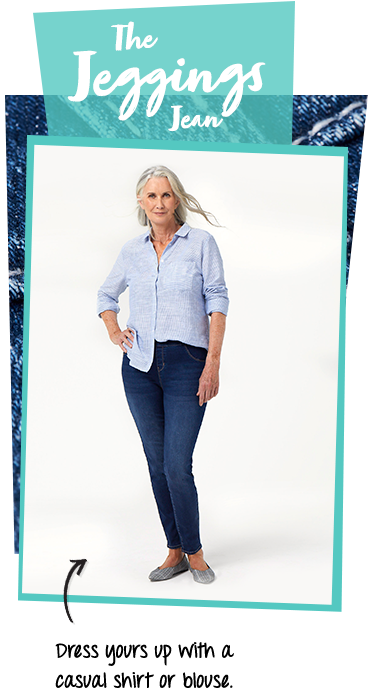 Super stretchy but still forgiving. These silhouette-smoothing wonders have the same comfort of jeggings, and the look and feel of denim. What's not to love?
If you're after a pair of jeans that fit a wider waist, then look no further than the Boyfriend jean. Looser on the thighs and calves, this straight-cut style is a dream for most shapes.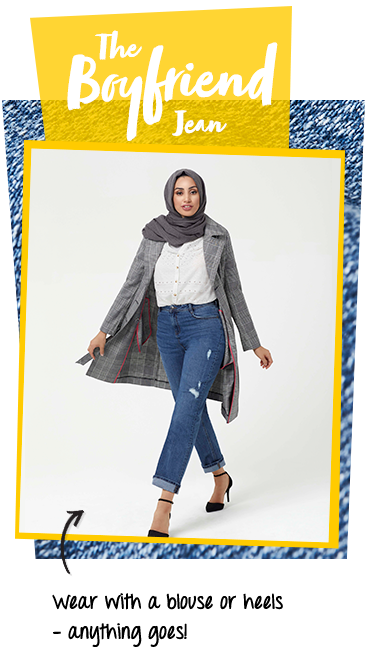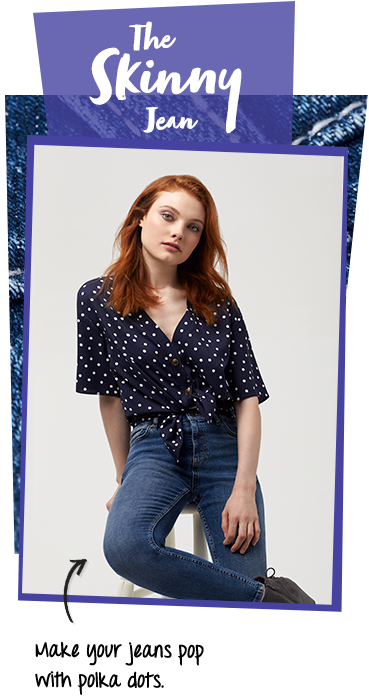 a

Mid-rise, figure-hugging and super-flattering, the classic skinny jean really does have it all. Specially flattering for petite shapes and those with longer legs – and the best part is, they look good with anything!