As Halloween approaches it's definitely time to get your Halloween costume sorted. This year we have seen plenty of new costume inspiration, particularly from the world of film. Halloween is the perfect time to live out your big screen fantasies with some spooky costumes.
This Life and Style guide offers costume inspiration for this year's Halloween, with some super spooky outfit suggestions.
BLACK
PANTHER
Black Panther became one of the year's biggest cultural movements and like any Marvel movie scores of kids were inspired to dress up as their Wakanda heroes. Along with its status as one of the highest-grossing films of all-time, Black Panther is immediately recognisable as one of the iconic Halloween costumes of the year.
If you're looking for the perfect kids' Halloween costume look no further than the iconic black mask and suit for your little one. This ultra-cool and powerful costume features padded muscles to help the owner embody the strength of T'Challa, King of Wakanda.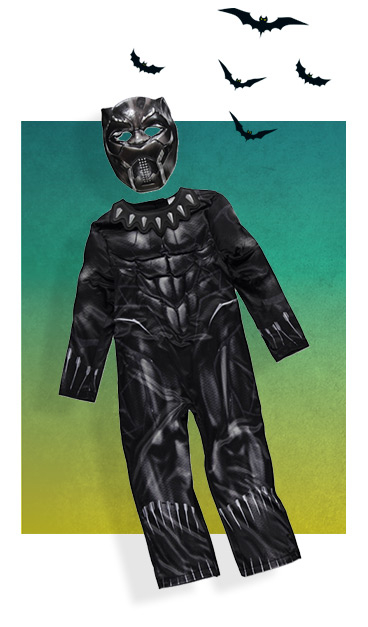 THE AVENGERS
It's been another big year for Disney films, and none was bigger than the long-awaited third chapter of the Avengers series. Avengers: Infinity War was one of the biggest cinematic events of the year, and we still aren't over that ending.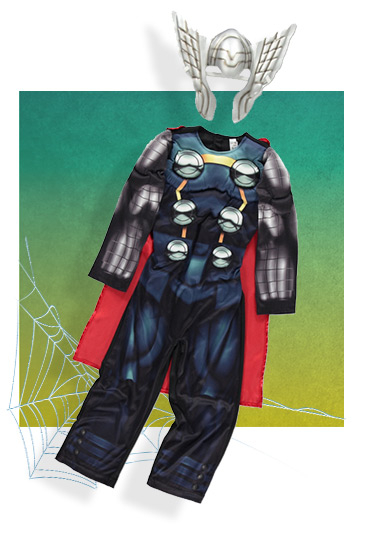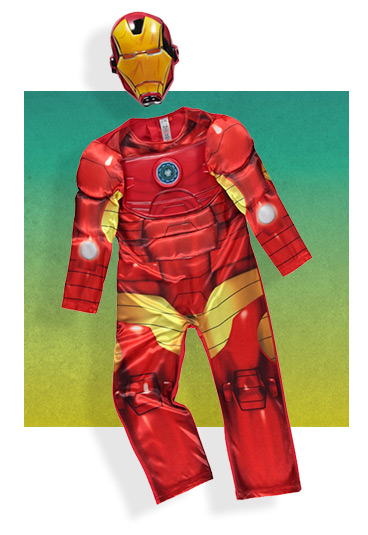 With George's range of Avengers costumes, kids can assemble their own crew of mighty Avengers this Halloween. In 2018, our kids' costumes include Iron Man, T'Challa, Spider-Man, Thor and Captain America. With a little co-ordination and some super little ones you'll have gathered quite a formidable team of superheroes for Halloween.
DISNEY
PRINCESSES
For people who grew up with Disney, becoming a scary princess may be one of the best options for 31st October. If your little one spends all year dreaming of waking up in an enchanted castle, let them live out their fantasies this Halloween.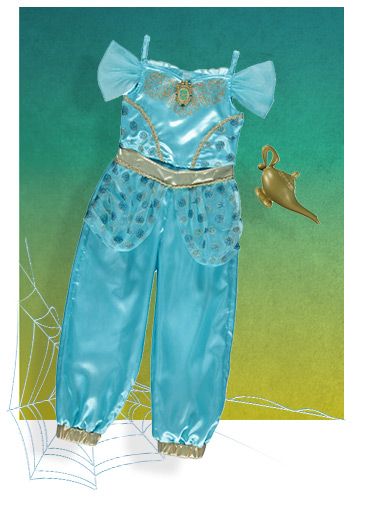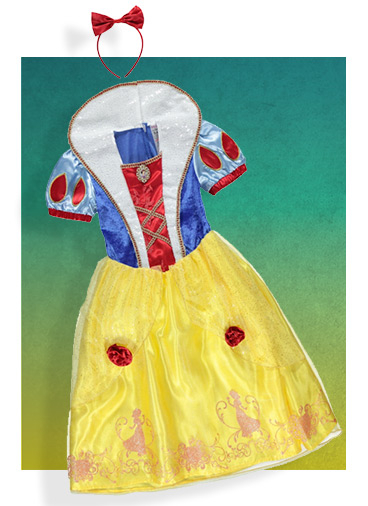 Becoming a spooky Disney Princess can be achieved with lashings of fake blood and dark, spooky makeup, both of which will easily wash out. For a full guide to Halloween makeup and face painting be sure to check out our Halloween Guide For Costumes For Busy Mums.
George have a great range of costumes for children, with beloved characters like Ariel from Little Mermaid, Cinderella and Belle from Beauty and the Beast.
HARRY POTTER
We're all excited by Fantastic Beasts: The Crimes of Grindelwald coming to cinemas this November; making a Harry Potter-inspired Halloween costume as topical as they come this year.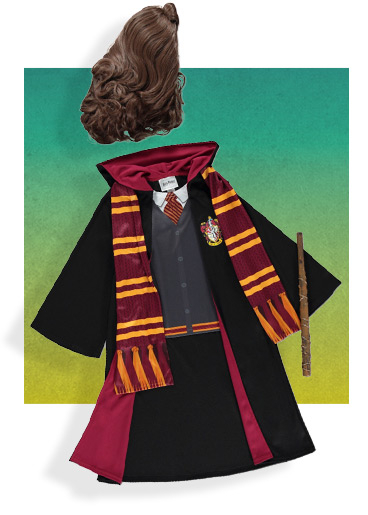 George's Harry Potter store has plenty of costume magic to bring J.K. Rowling's world to life. Our offering includes costumes including Hermione Granger, Professor McGonagall and Harry Potter himself. Whether or not they prefer Hufflepuff or Ravenclaw house, George have the official scarves, robes and flags to let them apparate straight into Hogwarts.
Head over to George for a great range of Halloween costumes for men, women and children with a fresh collection of costumes from the wide world of Disney. We also have plenty of traditional costume ideas including witches, ghouls and vampires. We are the only place to start your search for the perfect 2018 Halloween costume.