Having great garden furniture promises relaxation, entertainment and enjoyment for everyone. So if you're looking for ways to bring comfort and function to outdoor spaces, check out the following tips by Life & Style for things to consider for your garden:
Function and Purpose
When it comes to deciding what furniture to have in your garden, some necessary factors you'll want to think about is the function and purpose of your outdoor space. What will the garden be used for? Do you want it to function as a stylish dining area for the warm summer months? Or do you want it for entertaining purposes – from your child's birthday party or a get together with your friends? Look for inspiration online to help you choose the right garden furniture to create a space that is unique to you and your needs.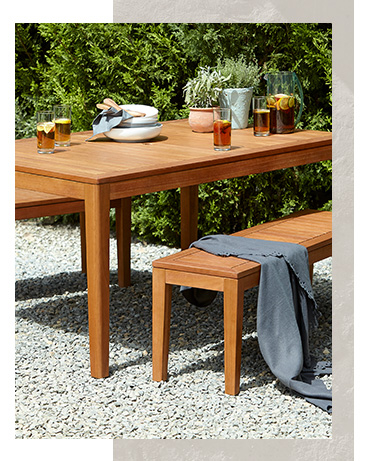 Comfort and Style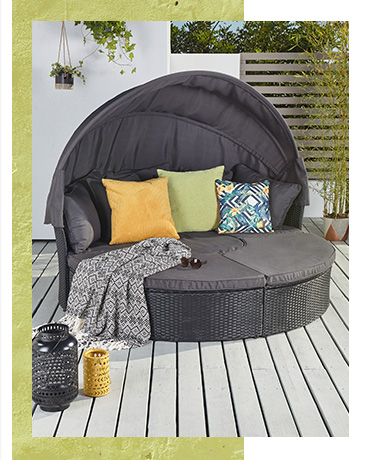 Scatter colourful cushions to combine comfort and style that will quickly turn your garden into a holiday resort, as well as family space everyone will love.
We all love to spend time outside when it's warm and sunny, and it's twice as nice when you have stylish outdoor furniture to relax in. To make sure your garden furniture is comfortable, look for sturdy frames and resilient materials like solid timber, metal, or other hardwoods. You can soak up the sun and enjoy a tranquil experience with this Orlando garden sofa bed and lounge set. Finished in a hand-woven black poly-rattan, the bed can be separated into a sofa, two benches and a circular ottoman for extra seating.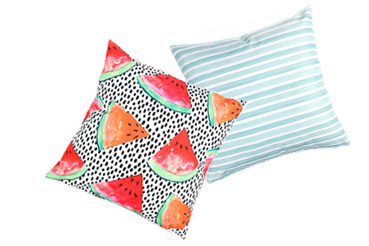 Storage and Maintenance
British weather can be unpredictable, so it's important to think whether your furniture can withstand different weather conditions. Place your furniture under a tree to create a naturally shaded area. Otherwise, you can put the thought aside and go for a stylish watermelon patio set, featuring a matching parasol and table. The galvanised steel frame provides extra resistance to corrosion, and folding chairs mean it's easy to dismantle and store away in your shed.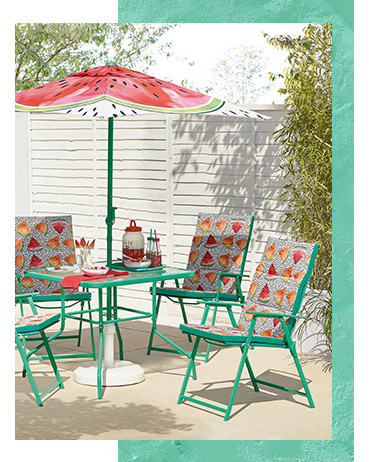 Size and Shape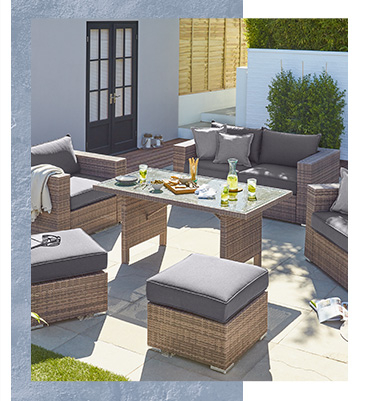 If you have a bigger space to work with, find garden furniture that lets you entertain in comfort and style like this Jakarta six-piece sofa dining set. Featuring a large sofa, a garden table, two comfy armchairs and two stools, this set is made to make a statement this summer.
Measure your outdoor space so you can have a rough idea of your garden furniture layout. Full dining sets are likely to overpower small areas, whereas twin garden seats in a wood finish will make a beautiful focal point in a corner. Match it with a folding garden table which will give you the freedom to mix different styles of furniture together.
Colours and Themes
When it comes to purchasing outdoor garden furniture, get inspired with bright blues, pinks, summery yellows or bold reds. Colours can be incorporated into garden ornaments to suit your theme. For a peaceful setting, a sitting Buddha ornament and a butterfly wind chime will create a bohemian charm to your outdoor space. Whereas garden gnomes, rabbits and squirrels will add a cheerful character for animal lovers.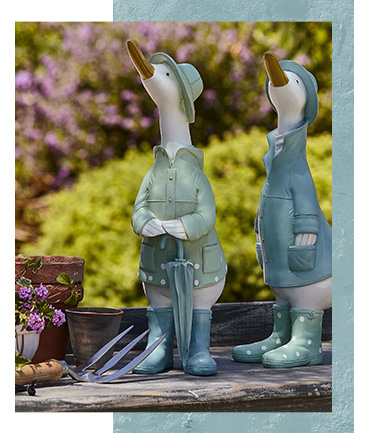 Complete your garden with these charcoal BBQs and gas BBQs to get ready for summer. For more inspiration, compliment the rest of your home décor with inspiring ideas and furniture for your living room, bedroom, kitchen and bathroom.