Whether it's a special occasion or you're in serious need of a little 'me-time', there's no better way to unwind than with a box full of self-care items hand-picked to make you feel relaxed. Luckily, here at George, we've curated quite the collection!
From cosy pyjamas and super-soft slippers to soothing scented candles and snuggly throws, creating your own self-care box for a tranquil night in is about to become a breezy task. Embrace the chill and keep scrolling for our top tips on how to make this pamper night the best yet – you deserve it!
Once we're done, we're sinking our toes into a fluffy bath mat and wrapping up in a soft bath towel . Whether it's self-care Sunday or Mask Monday why not include a brightening face mask? Ahh, total bliss!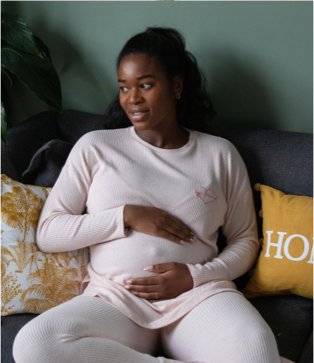 Pamper Box Ideas To Help You Feel Refreshed
It's official – getting 'un-ready' before putting on your pjs is the best way to begin an evening of pampering. Lay out your nightwear, remove any makeup, take a bath or a shower and a few deep breaths. Your sofa awaits!
Unwind In The Bath Or Hop In The Shower
Whether you love spending hours in a soothing bathtub or just a few minutes in a refreshing shower, taking this time out for yourself will make you feel brand new! You can even light a candle or two or add some calming room fragrances to transform your bathroom into a luxury spa for the night.
Once you're done, we recommend stepping out onto a fluffy bath mat and wrapping yourself up in a soft bath towel to keep the relaxation going.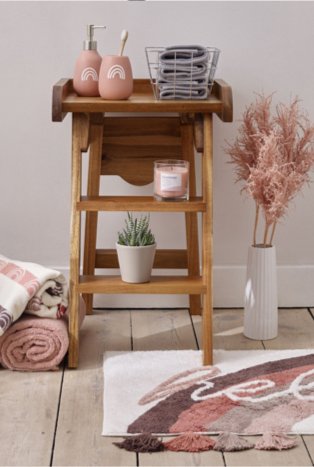 Self-Care Box Ideas For The Ultimate Night Of Relaxation
From a super-cosy outfit to a totally serene space, choosing items for your self-care box is all about creating an all-around experience. Think five-star hotel room vibes with fuzzy dressing gowns and slippers – we can't wait!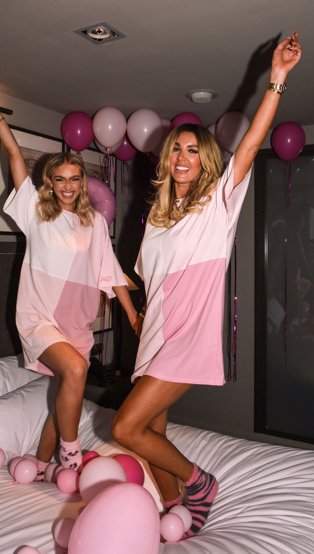 Treat Yourself To Some Cosy New Nightwear
There's nothing like putting on a fresh pair of pyjamas for a well-earned evening on the sofa with your favourite film or box set. Happily, there's no shortage of snuggly nightwear options here at George! Best dressed AND best rested? That's us!
Stay relaxed and warm in matching pyjama sets that are perfect for the autumn and winter chill or keep it laidback chic in silky nightdresses and fluffy slippers. Keeping us super snug and feeling oh-so pampered, we're also falling head-over- slippers for comfy dressing gowns in new-season shades. From satin kimonos and fleece dressing gowns to knitted pyjama cardigans and hooded robes, we're serving all the layered looks to suit your chill-out style.
Soothe Your Feet With A Pair Of Warm Slippers
Our feet are long overdue a little TLC! Make sure they get the special treatment they deserve by including a new pair of fluffy slippers in your self-care box. Your feet will thank you for it and you'll feel soothed from head to toe (literally!).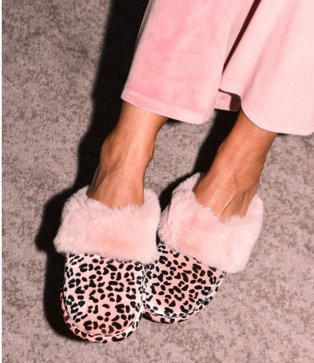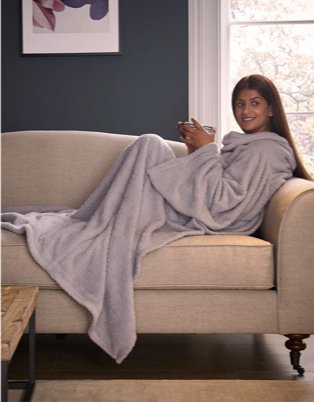 Cuddle Up With Comfy Blankets
Once you're in your pyjamas and ready to relax on the sofa, plush and stylish blankets are the cosy companions you need to help you unwind. Match yours to your existing decor for a calming feel that looks just as fab at night time as it does during the day.
Calm Your Space With Soothing Scented Candles
When it comes to chilling out for the night, creating a relaxing environment is key. Get your space ready by lighting a few wax melts in your favourite soothing scents. The gentle light and calming aroma will instantly relax your senses and make your home feel like a serene spa.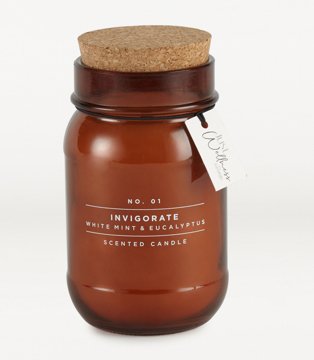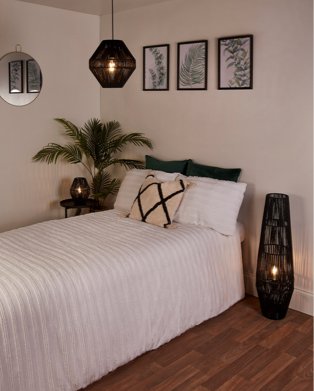 Make The Light Just Right
For some extra soothing lighting, forget those main lights and switch on a couple of lamps to create a peaceful atmosphere. Choose stylish desk lamps for a relaxing ambience or chic floor lamps that flood your space with a gentle glow. Both create a perfect set up for curling up with a good book and a mug of herbal tea.
Loving the glow? Treat your space with some twinkly string lights to make the room feel extra special and super sparkly.
A DIY Self-Care Box Will Make The Best Gift
Whether you're celebrating their birthday, a baby shower, an anniversary, or even a new job, a DIY self-care box is a great way to show them you care. Pop their fave scented candles, a new pair of pyjamas and slippers into theirs for the ultimate self-care starter kit!