It's official: there's nothing quite as festive (or fun!) as decorating your first home for Christmas. Whether you go all out with glitzy Christmas decorations or keep things chic with silver and white décor, fresh festive decor ideas are the perfect way to celebrate your new space. Searching for merry and bright inspo? We're delivering stylish Christmas home décor ideas right to your door so your Christmas crib slays all season long!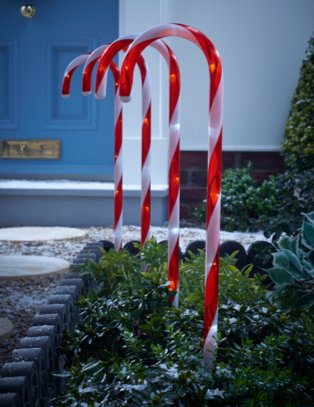 How Do I Decorate My First Home For Christmas?
We know that decorating your first home for Christmas can feel a mission to begin with – especially if you've just moved in! Luckily, we've got literally everything you need to transform your space into Santa's grotto in no time.
1. Pick A Festive Theme
Decorating your first home for Christmas means you get to start afresh with a brand new theme. Always wanted to try novelty Christmas tree decorations or go back to basics with minimalist ornaments? Now's your chance!
Tick off the trends with stylish gold, rose gold and blush baubles or keep things classic with festive red, green and white Christmas decorations. The choice is yours!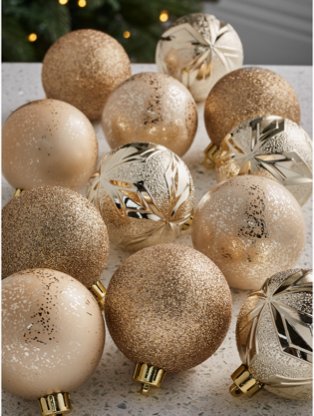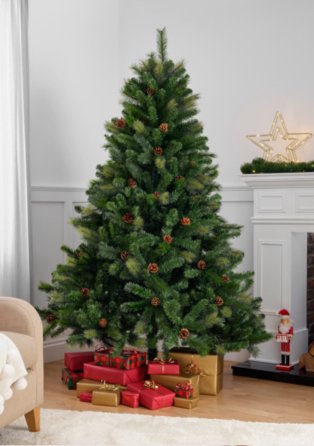 2. Go Big With Your Christmas Tree
The most important part of any festive set-up is the Christmas tree. To find the right size and style tree for your new space, think about where you're going to place it. Large 6ft Christmas trees will steal the show in living rooms and kitchens, while half trees and table trees look great in hallways and bedrooms.
You can also match your Christmas tree to the vibe of your first home. Love all things modern? Mix it up with a snowy white tree. If you prefer traditional trimmings, our pinecone tree could be a match made in Christmas tree heaven.
3. Start With Small Christmas Decorations
We know, the thought of filling an entire home with Christmas decorations can be overwhelming – especially if you're starting from scratch. To help things feel more manageable, we recommend starting small with just a handful of accessories. Remember, you'll have plenty of time to add to your Christmas decoration collection over the next few years.
The good news is it doesn't take much to make a big impact. Something as simple as a few Christmas candles can make all the difference. For that Christmas in a bottle scent, mix and match with scented Yankee Candles for a festively fragranced home.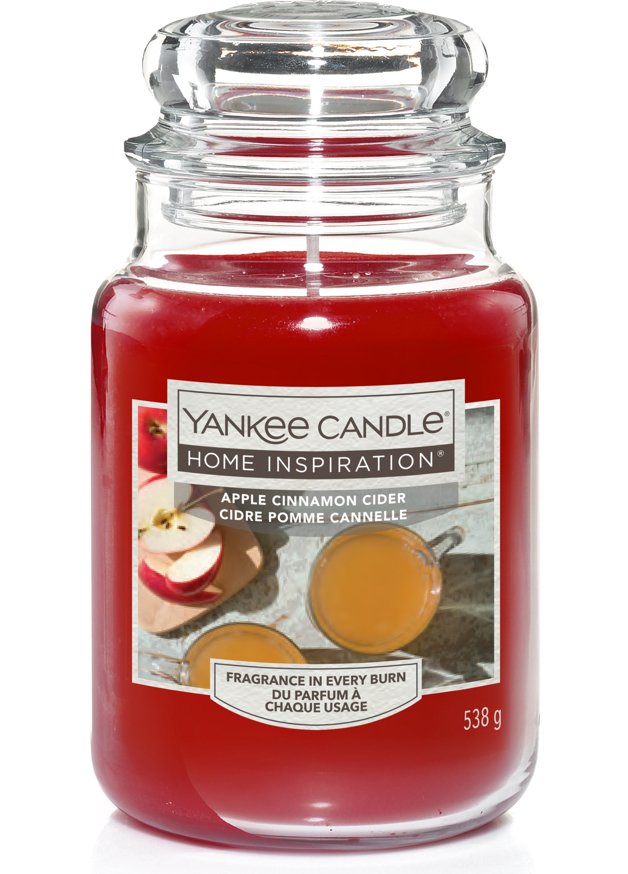 4. Create A Cosy & Christmassy Bedroom
Calling all comfort seekers – we're making this Christmas the cosiest one yet! As the place you'll wake up to on Christmas morning, it's worth making sure that your bedroom is full of festive furnishings and super-comfy accents.
Update your sleeping set-up with on-trend Christmas bedding and make your space oh-so-snug with Christmas cushions and throws. A seasonal hot water bottle will make a comforting finishing touch.
5. Level Up Your Christmas Tableware
Whether you're hosting friends and family or enjoying a quiet meal this year, Christmas dinner in your first home is a special occasion. For picture-perfect presentation, accessorise with matching Christmas tableware, Christmas crackers and table runners. You can even add a few natural decorations to your tableware, like holly leaves or dried eucalyptus for an Instagram-worthy display.
Share your snaps with us at @GeorgeAtAsda or #WeAreGeorge on Instagram – we can't wait to see how you style them!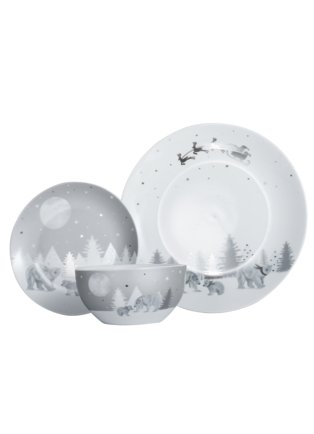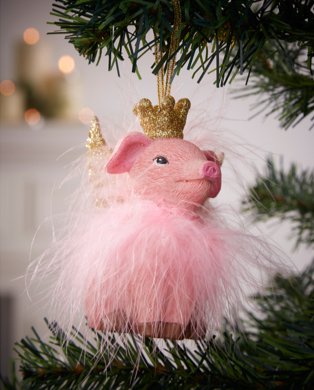 6. Create A New Tradition
Here at George, we can't get enough of festive traditions. From opening presents in a particular order to watching the same film on Christmas Eve, every home has its own seasonal rituals to look forward to.
Spending Christmas in your first home is the perfect opportunity to create new traditions you can love for years to come. You can even treat yourself to a new Christmas tree decoration to mark the occasion.
7. Look The Part While Decorating
If decorating isn't enough to get you in the holiday spirit, dressing the part definitely will. As you deck the halls of your first home, pop on a Christmas jumper. Whether you choose sparkly styles, chunky knits or novelty designs, you'll be blasting the Christmas tunes and feeling merry and bright in no time!