If it's your newborns first summer, you'll be super-excited planning memorable day trips and baby-friendly activities. Sensitive newborn skin needs plenty of protection, so comfy and cool baby clothing is a must for those sunny days spent exploring.
Here at George, our summer baby clothing will have you and your little one top-to-toe covered – literally! So, grab an iced coffee and find everything you need to stay sun-safe and smiling all summer long. With so many too cute looks in our baby holiday shop 'add to basket' is highly likely…
Summer-Ready Newborn Clothes
From picking the sweetest baby girls' tops to full-coverage sun hats and UV-safe baby swimwear, keep scrolling for our top tips on how to style your newborn for those dreamy summer days.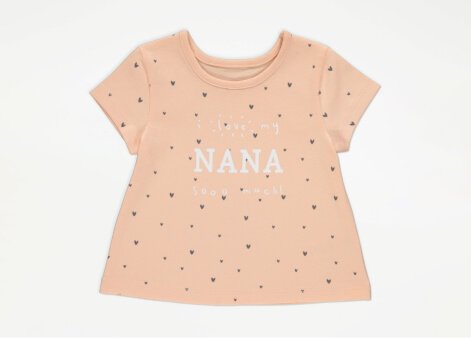 Ditsy Summer Baby Dresses
If you've got a little fashionista in the making on your hands, our collection of baby dresses is the perfect place to find tiny dresses for big occasions.
A sweet summer clothing option, baby girls' dresses are also the perfect choice for a baby shower gift, too. Combining cute style with day-long comfort, their breezy fabric and flowing silhouette make them a match made for curious babies crawling about!
From fabulous floral patterns and animal-themed prints to three-piece combos and matching headbands, our baby summer dress drop has everything you need to create super-cute outfits for a summer of making memories!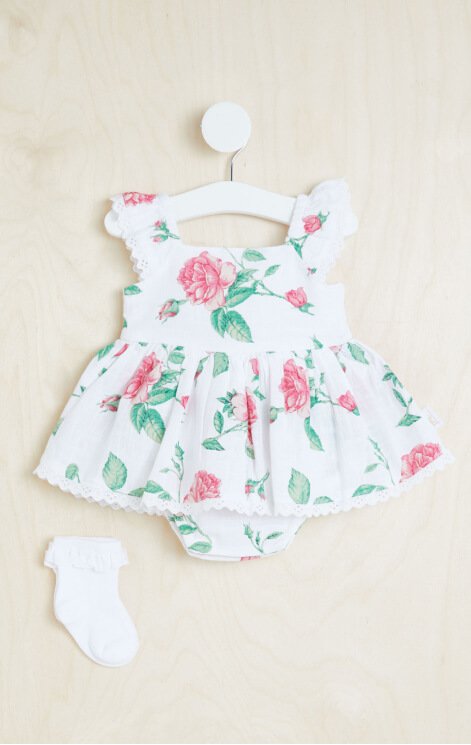 Breezy Baby Summer Shorts
Whether you're shopping for a boy or for a girl, no mini summer wardrobe is complete without staple baby shorts. Comfortable and convenient, summer shorts are essential for busy days exploring in the sunshine.
Keep little legs cool and colour schemes bright with our range of summer shorts for babies. From dinosaur themes to magical Mickey Mouse prints, they'll love changing into our super-cool designs. We've even got multipack options too – containing up to seven pairs, just perfect for those '…almost' and 'oops-a-daisy' moments.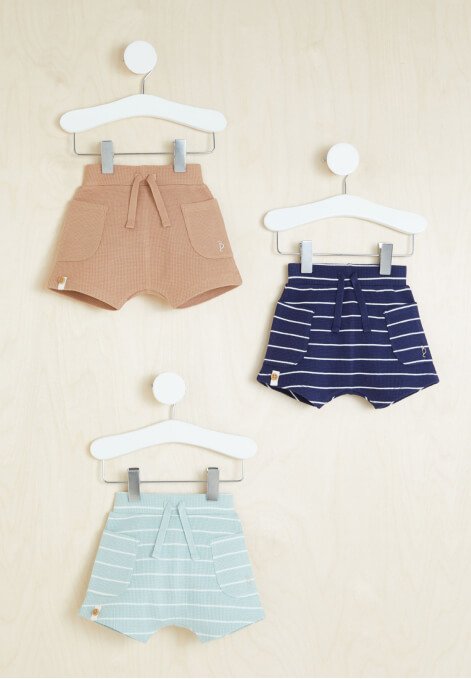 Open Toe Shoes for Little Tots
Some little ones are naturally more active than others. Whether they're tottering around or are happiest just watching and learning, open toe baby shoes are a great way to keep them cool.
Tap through sturdy two-strap sandals, super-cute foam clogs and classic jelly shoes to keep the air circulating and toes free to wriggle.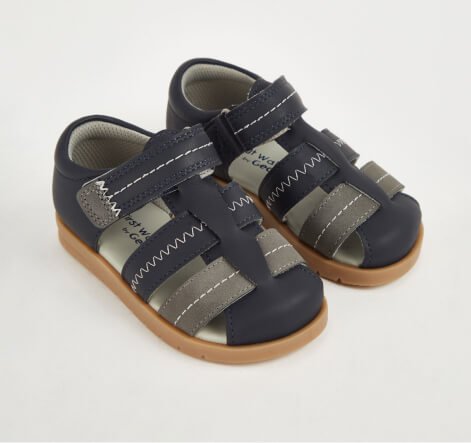 Matchy-Matchy Newborn Summer Outfits
Looking forward to a summer picnic in the park or a family BBQ? Dressing your little one in cute co-ords or mini-me outfits will also create the perfect photo opportunity for you and your little bestie.
Make your baby the best dressed little guest with our range of coordinated baby outfits. From charming all-in-ones (bow tie included!) to matching polka dot rompers and headbands, our collection of baby boys' outfits and baby girls' outfits has a little look for every occasion!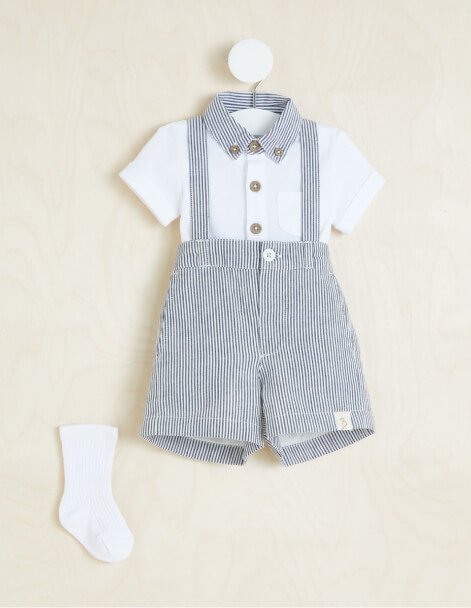 Sun-Proof Baby Swimwear
Water babes just love to make a splash, particularly if it's their first time at a beach or swimming pool. Make sure it's an experience to remember with our colourful and sun-friendly range of baby swimwear.
Protect delicate skin from UV damage with an all-in-one swimsuit or rash vest and don't forget to capture their first swim on camera! You can also supervise their swimming sessions in style by treating yourself to a new season swimsuit you (absolutely) deserve.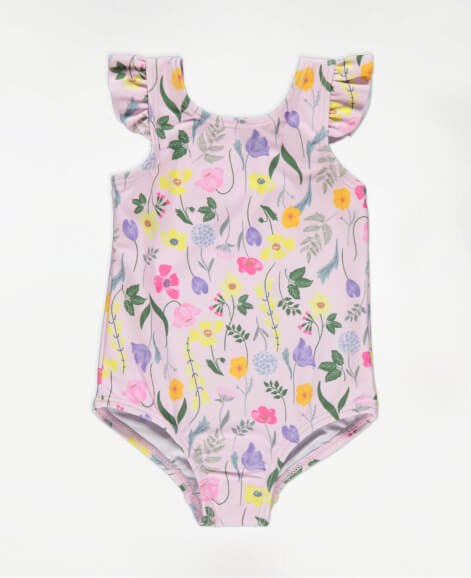 Hide Away In Baby Sun Hats
Keep chubby cheeks and little noses sunburn-free with a full coverage sun hat. From cool bucket hats and flat caps to frilly baby summer hats in pretty patterns, keep them protected from the sun this summer in super-sweet style. Take a peek (a-boo!) at our baby accessories for all the latest looks!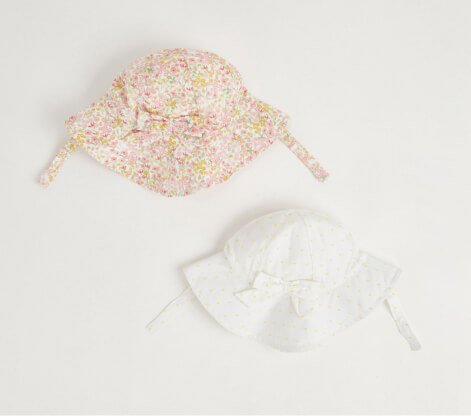 Keep Baby Cool In Summer
When it comes to dressing your baby, light layering is the way to go – whatever the season. Start with a baby bodysuit and layer up with breezy materials to keep them cool and comfortable. Short-sleeve baby tops and baggy trousers in breathable fabrics are also perfect for summer (and any unexpected chills!).
It's not just clothes that keep your baby cool on those warm summer days. Regulate your child's temperature and help them stay refreshed by keeping their bottles cool with bottle insulators. You can also pick a reversible baby carrier made from lightweight materials – yep, we think of everything.