With so many sunny weekends to enjoy, what better excuse to invite friends and family over for a BBQ? With this in mind, we've cherry-picked our favourite BBQ party tips and tricks to help you host in style. From garden furniture and games to lights and presentation, we have plenty of suggestions to ensure your event goes without a glitch.
Master Your BBQ
It's often said that the best way to someone's heart is through their stomach. This is especially true when it comes to BBQs. From burgers and hot dogs to halloumi, salads and grilled peppers, barbequed food is a sure way to put a smile on your loved ones' faces.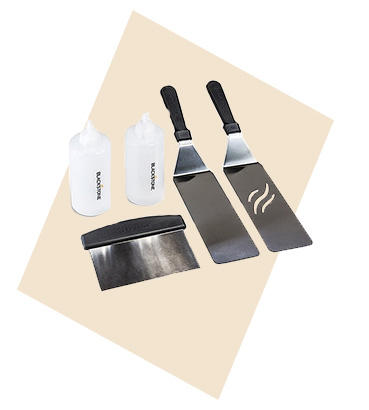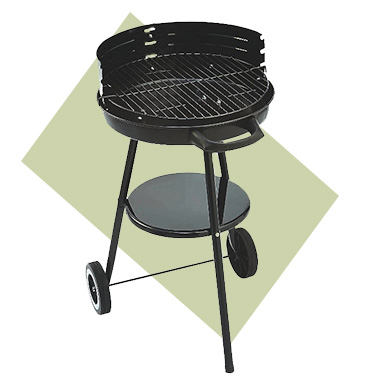 To make sure you strike gold and serve up a delicious feast for all to enjoy, spend some time selecting the right BBQ for you and your family. Whether that's a charcoal option for that authentic smoky flavour or a gas BBQ for ease of use, it's worth thinking about both the size and the style of the model you want.
Perfect The Presentation
Every chef knows that half the fun of cooking is perfecting the presentation. But while sit-down meals are more formal events, BBQs let you embrace a casual eating environment.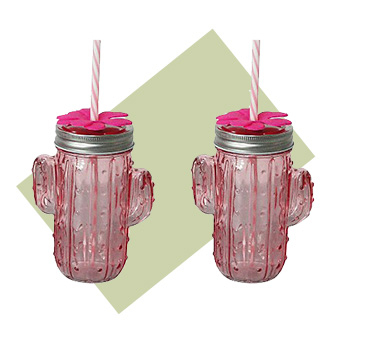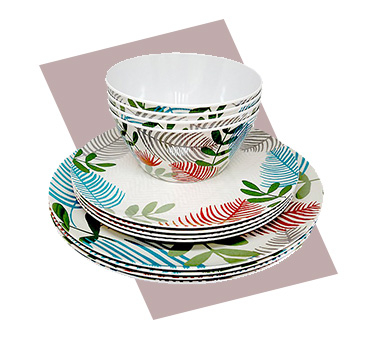 For relaxed tableware to match the occasion, why not try picnic plates and cups like our summery Sunbaked set?
With a lightweight melamine design, worrying about chipping your favourite tableware will be a thing of the past. And, with lots of little ones running around, picnic sets are a great practical and safe option.
Think About Garden Furniture
The issue of garden furniture can be tricky if you're short on space. While you want to ensure everyone feels comfortable, too many tables and chairs can make your garden feel cluttered.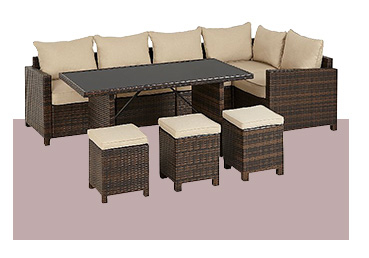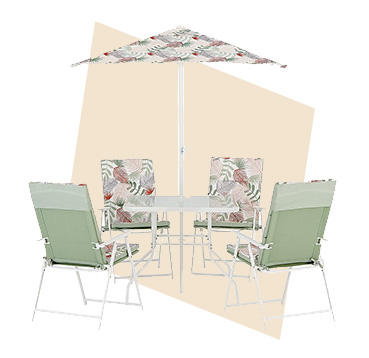 To encourage socialising and leave room for people to mingle, try a sofa set. Whether you opt for a stylish cream design or a timeless wooden pick, guests will appreciate the option of sitting or standing without feeling cramped.
Give Garden
Games A Go
If you're hosting a BBQ, chances are there's going to be plenty of little ones to entertain. To make sure they stay smiling all day long, stock up on some exciting outdoor toys.
While sports toys like football goals will inspire siblings and friends to work together, colourful playhouses are the perfect outdoor play option for growing imaginations.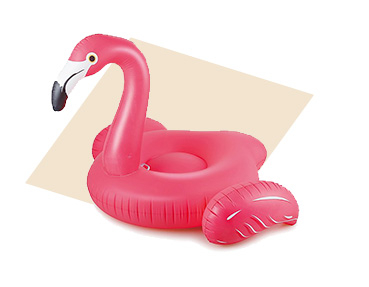 If the weather's hot enough, why not try a water toy? Just the thing to cool off in the summer sun, water games will help make your BBQ one to remember.
Light Up
The Night
To make the most of the occasion, you'll need to consider how to continue the fun after dark. One way to keep the party going is to experiment with outdoor lighting.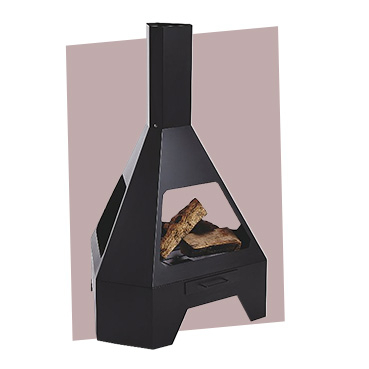 From solar lights and string lights
to pretty multi-coloured fairy lights, there are lots of ways to add a touch of charm to your garden. For extra hosting points, opt for a log burner to create a wonderful welcoming vibe to your event.