If you're struggling to find a way to make your Halloween party stand out, or can't quite figure out the best way to carve a pumpkin, don't worry! Luckily Life & Style are here to help you create the most haunting Halloween party this year.
HALLOWEEN
DECORATIONS
What's a Halloween party without decorations? Fortunately, you can find all sorts of spooky decor that won't break the bank. There's a whole host of different ways you can turn your home into a house of horror; from ghoulish garlands to different lighting options, or why not play some spooky music to really set the mood? There's plenty of inspiration in our Halloween homeware collection that should really help get you in the supernatural spirit.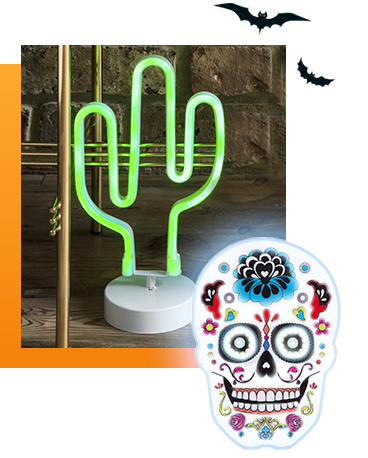 As well as being a great activity to share with your little ones, the most important part of Halloween decoration is carving a spooky pumpkin. If you're unsure of the best way to start carving a pumpkin, this super simple step-by-step guide should point you in the right direction: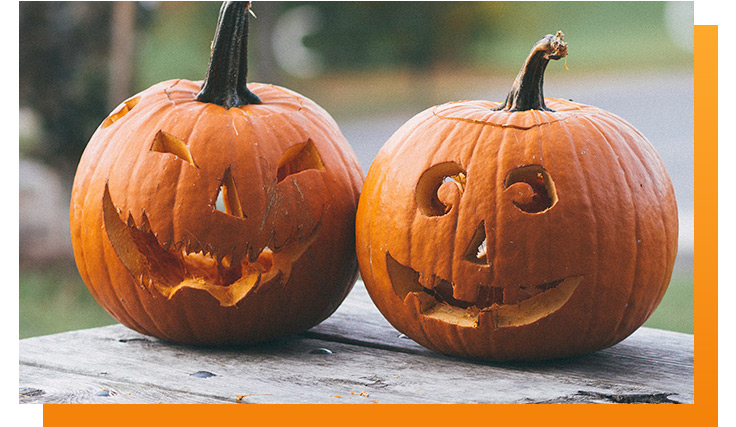 HOW TO CARVE A PUMPKIN
Pick up a pumpkin from your local ASDA store and make sure it's large enough to accommodate whatever design you're going to choose
Place your pumpkin on a flat surface and create a lid by cutting off the top with a sharp knife
Scoop out the inside of the pumpkin with a large spoon so that only the tough flesh is left
Plan ahead and draw on your chosen design before using a small serrated knife to follow your lines to reveal a spooky pattern
Add a lit tea light to the bottom of the pumpkin and pop the lid back on to complete your haunting Halloween prop
HALLOWEEN
FOOD
Make sure you keep your little ones entertained by stocking up on some Halloween party food. You can quickly turn hot dogs into witches fingers by scoring the tips of them, or why not try to bake some creepy cupcakes with pumpkins on top? Serve your party food in some Halloween themed bowls and plates, and serve a red non-alcoholic punch out of a bowl with some fresh cherries dropped in to look like eyeballs. Make sure you're also stocked up on plenty of sweets to ensure sure trick-or-treaters don't go home empty handed!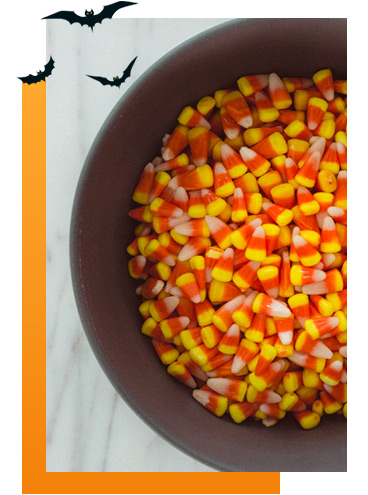 HALLOWEEN
COSTUMES
One of the most important things about Halloween is the costumes and hosting your own party means you'll have to make sure you're as spooky as possible. Make sure you don't leave it until the last minute to start thinking about what to wear and try to tie your costume to the theme of your party. Why not dress up as a family of vampires or battle the supernatural with our family Ghostbusters costumes? All of our Halloween fancy dress costumes are less than £25 and are sure to set you apart from the creepy competition.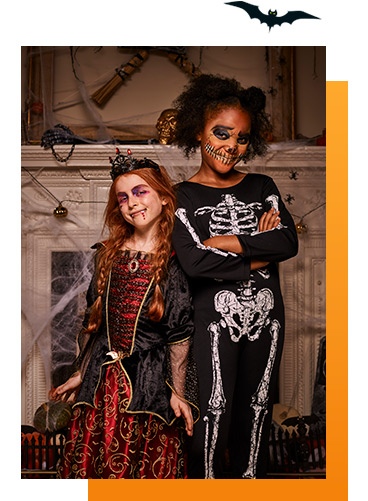 Whatever you're planning this Halloween make sure it's super spooky with our wide range of costumes and decorations and be sure to pop into your local ASDA to pick up a pumpkin and celebrate in style.