Easter is a fun time of the year for family and friends to get together and celebrate. It's even more delightful having little ones learn about the importance of this day, so they can help carry on the traditions that parents had whilst growing up.
When it comes to celebrating Easter with little ones, you can't fill their baskets with chocolate bunnies. So if you're looking for unique and creative ways to keep your baby entertained, Life & Style have just what you need for them to enjoy some holiday love.
Make Baby Bath Time Fun
If it's your little chickens first Easter, make a big splash and give them a fun bath to start the day off right. You can decorate their baby bath with cute and colourful bunnies, squeaky eggs and bath toys for babies and toddlers. Dry them up in a soft bunny hooded towel before you slip them into an adorable baby outfit.
Everyone wants their little one looking their best for photos, so look for outfits in spring colours, or a cute ' My 1st Easter' sleepsuit that will give your photo collection the perfect pop of colour.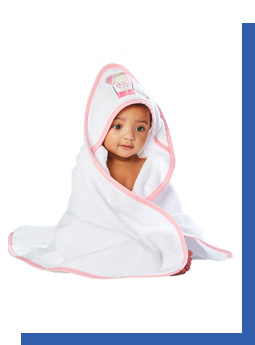 Take Their Baby
Bouncer Outdoors
Sometimes your little one may be too young to participate in the Easter egg hunt with the older kids, but don't let that stop them from having fun. If the hunt is taking place in your back garden, give your baby a safe place to relax and enjoy all the action straight from their baby bouncer. With extra-thick cushioning, non-slip feet, and quick-release toy bar, infants can safely bounce to their heart's delight, cheering for their older siblings.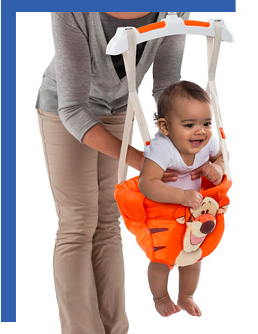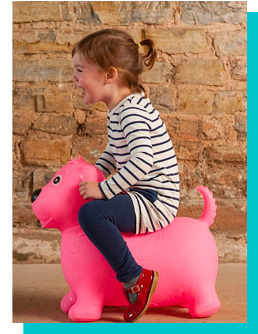 Not only will they be getting the best views, nothing soothes baby like a gentle, bouncing motion that will rock them straight to sleep after a long day.
Indoor Entertainment
for Baby and Family
Many Easter games for kids are just as enjoyable indoors. There's so much for your baby to discover when you choose an interactive Jumperoo with friendly animal toys, music, lights and sounds to excite your baby with every jump. A rotating seat means everything is in easy reach for them to get involved with games, and play with family and friends.
Baby Dinner Sets
for Easter Brunch
The little ones deserve a tasty brunch for Easter. So if you're cooking something big for the family, make sure you make appropriate food for tiny mouths, no matter how old they are. Setting up your dining table should consist of dinner sets in folky woodland patterns and pastel hues to make your home look festive and kid-friendly.
Welcome all the joys of springtime to your baby's dining experience and give them a seat at the table in their high chairs. Your baby will love tucking into their food when you include child-sized dinner sets and accessories. Choose decorative tablecloths, bowls, cups and add character bibs to your baby's meal time. Keep them entertained by singing songs or read them an Easter story while they enjoy their food.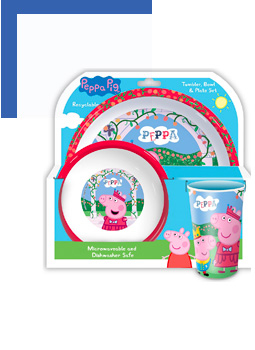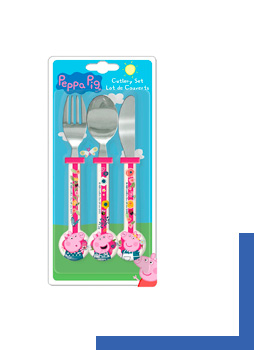 Parents know that it's important to pass down the Easter tradition to babies and toddlers. This is why George have made sure you have everything your baby needs from cute baby clothes, baby toys, and feeding essentials to make it a day to remember.