Too often we're unsure about whether to wear bulky layers or short sleeve shirts when it's autumn. If you're watching your favourite team play outdoors, it's important to brace yourself for the unpredictable change of weather with snug layers.
As a spectator in the colder seasons, you probably won't be moving around much as the temperature drops. Life & Style share how you can stay toasty on the sidelines with must-have pieces you can mix and match into your wardrobe, to welcome the autumn season in style.
LIGHTWEIGHT JACKETS

FOR MEN
Update your outerwear from our stylish range of coats and jackets for men. Since the weather can be quite unpredictable in autumn, you'll want to invest in a casual bomber jacket. Pick a zip-up design that comes in a khaki, grey or a burgundy hue to bring warm tones into your wardrobe. Bomber jackets for men are practical for transitions which you can layer up with a lightweight jumper underneath, or wrap a soft scarf around your neck.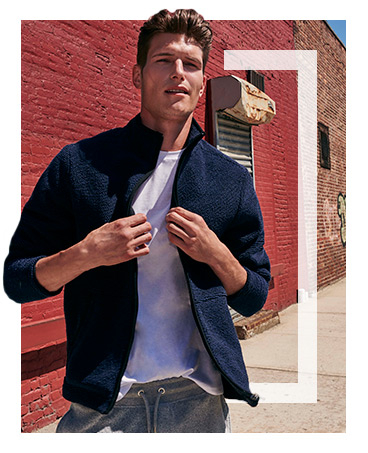 A parka jacket will be your go-to choice when heading out in the chilly weather to watch any games. They offer the perfect blend of practicality and timeless appeal when you layer over your everyday basics; a heavy duty parka is an investment that will suit you for multiple winters.
Choose a khaki hooded parka jacket as the oversized fit can be teamed with a suit for the office, as well as your favourite jeans and trainers at the weekend. Also, the padding will provide extra warmth to see you through the colder days.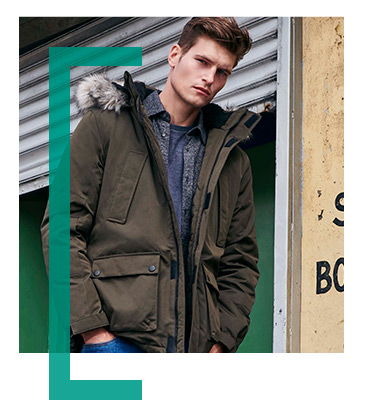 Getting your cover-up collection together is essential to stay cosy for outdoor plans. You can keep warm in soft knitwear like a grey, burgundy or black crew neck jumper that's perfect to wear with formal trousers and shoes to keep up appearances in the office, and be prepared for plans after.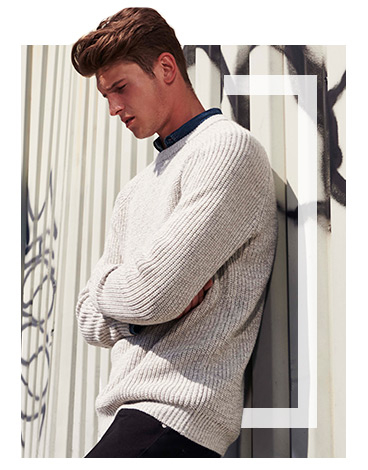 While the old wives' tale about losing 90% of body heat through your head isn't strictly true, a warm hat is still ultra-important for standing out in cold weather. A woolly hat which offers protection for your head and ears is a must-have for when the temperature drops.
WEATHERPROOF SHOES


OR BOOTS
One thing to love about the autumn weather is the opportunity to wear fashionable boots that will keep your feet warm and dry from the elements. Pack away your boat shoes and step into the great outdoors with our durable selection of men's boots that are tough enough to protect you from challenging weather conditions.
For stylish men, chelsea boots are comfortable as well as trendy, and are a perfect pick for after-work and weekend plans. Embrace the brisk autumn weather with durable boots which offer the most protection for your feet. For really cold days, why not stock up on some foot warmers to keep your feet extra-snug?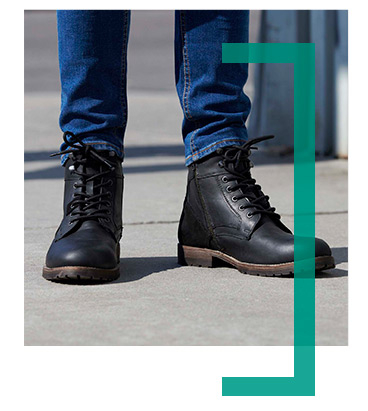 Dressing warmly to watch your favourite sport is easy when you have these essentials in the wardrobe. Head over to George for the latest styles for women and kids to layer up with our new autumn collection.