We're not always blessed with long weeks of sunny spells and blue skies in the summer season and this could make it quite a tricky time trying to figure out what to wear. You don't want to rely on heavy pieces of clothing as humid weather can make you feel sticky and uncomfortable. However, there is a place for denim in your summer wardrobe no matter what the weather or occasion.
Life & Style will help you shed light on the summer clothes that's been bursting to get air. Here are all the different ways you can rock them when you team it with your denim this summer.
White denim jeans for summer is a great look. The light colour means you're likely to stay cooler than you would in darker shades. Everyone needs a pair of cropped jean in their closet, so choose a super skinny fit that's stretchy and breathable for all day wear. It works as a plain canvas making it very easy to style with any coloured top. Try cold shoulder tops, floral blouse or anything that's bright to add some shine to your day. The same rule will apply with white denim skirt and shorts.
The perfect denim jacket is a timeless piece that will carry you throughout the different seasons. It's a great layering item that will give your outfit a cool flair. For the day time you can wear it with a floral summer dress, plimsoles or sandals and take off the jacket when it starts
to get warm.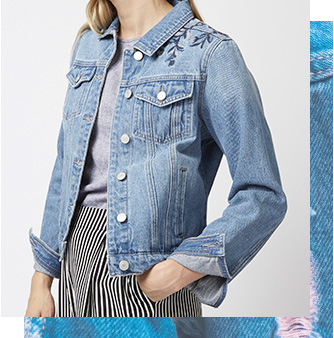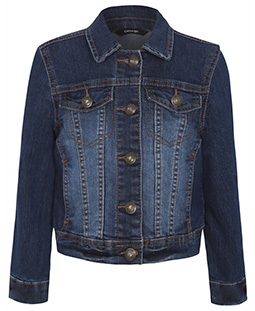 Another option is to wear it for a girls night out. Try an oversized style over ripped jeans, pointy red heels and a clutch bag to give your evening look an edge. The denim jacket can literally be teamed with anything like skirts, shorts or dresses and will become an all year staple saver whatever the occasion.
When it comes to fashion, rules are meant to be broken like denim on denim. You can put a fresh spin on some faded jeans and shirts when you team it together. The key to pulling this off is balance. Break up the shades by wearing a white t shirt underneath, or wearing your denim shirt buttoned up to the top for a smart look.Play with accessories by adding bright colours which can easily be done with how you wear your makeup, carrying a shoulder handbag, and wearing strappy summer footwear.

You can't go wrong with a denim shirt. It often looks like it's been taken from your partner's wardrobe, which is why it makes it even better knowing it will provide the comfort you need for a long day. This will take you from the office, weekend plans and also become a trusty holiday item for effortless day time looks.
You can style it in a smart casual way by tucking it inside tapered or wide leg trousers. The contrast is a great fit for work and out of work looks.
For casual days, double up with white or blue jeans, trainers or summer strappy sandals.