Cosy, comfy and effortlessly cool, padded coats are our new favourite winter jacket. More casual than a longline coat and warmer than a biker jacket, they're the ultimate way to stay snug on the go.
Whether you layer over chunky knits, dress them down with straight jeans or go retro with slogan sweatshirts and trainers, our guide will help you style your padded coat to perfection.
Why Wear A Padded Coat?
With the 90s revival showing no signs of slowing down (hello chunky trainers!), there's no better time to bring a padded jacket into your weekly rotation. Functional and fashionable, this easy to wear item will transform your everyday looks into scene-stealing combos. Discover more reasons to try out the trend below.
1. Winter Proof Design
Winter calls for your warmest outerwear and there's no coat quite as cosy as a padded design. Famous for their quilted fabric and snug silhouette, this practical piece is our number one cold-weather coat.
From fresh frosty mornings to cold dark nights, padded coats will give you that duvet day vibe no matter the weather.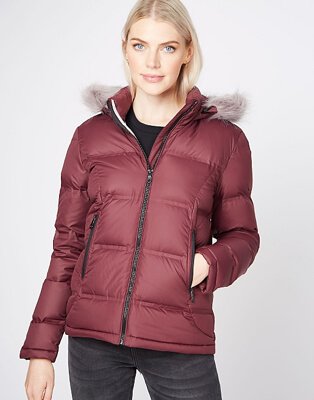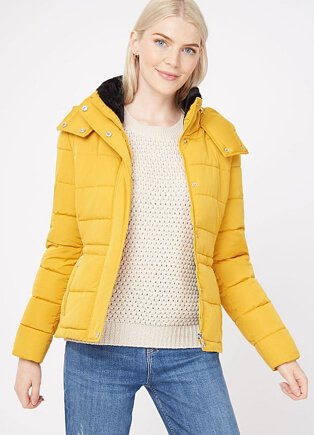 2. Scene-Stealing Style
If you're on the hunt for new ways to make a style statement, padded coats are the perfect pick thanks to their iconic shape and scene-stealing credentials.
Make your winter wardrobe pop with a yellow padded coat or go glam for the colder months with a faux-fur trimmed hood. You don't need a sequin dress to stand out this season!
3. Adaptable
Choosing a padded coat doesn't mean automatically reaching for the most insulating design. Instead, pick a lightweight padded jacket to get the same cosy benefits in a streamlined silhouette.
Layer it under a parka on extra cold days or style it over a sweatshirt and jeans for milder weather.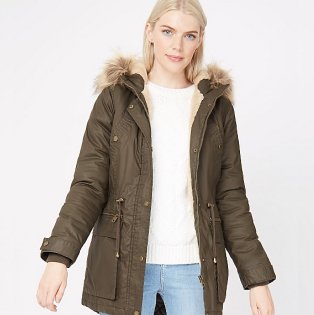 Padded Coat Style Tips
Find out how to wear your padded coat like a pro with our style tips. From winter walk get-ups and off-duty outfits to quick and easy ways to dress up the look, this trending jacket is guaranteed to bring the snug-factor to your wardrobe.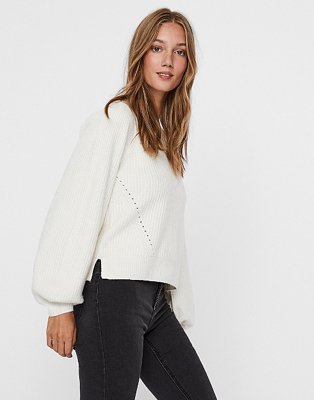 Winter Walk Winners
The season for winter walks has well and truly arrived. Whether you're walking the dog, exploring the garden with kids or heading out for a solo adventure, being cosy should be your top priority.
For maximum warmth, team your padded coat with a chunky knit jumper, insulating denim and rustic hiker boots. A knitted bobble hat and snuggly gloves will complete the look in warming style. 'Cos walking the dog is basically our new catwalk!
Off-Duty Outfits
Popping to the shops or doing the school run? For an off-duty outfit that's hard to beat, pair your padded jacket with straight jeans and a cable knit jumper. This season, we can't get enough of knitwear in oatmeal, sand and cream, so keep an eye out for these contemporary colour palettes.
Effortlessly stylish and quick to throw on, don't forget to finish your look with a fleece backpack or a cross body bag.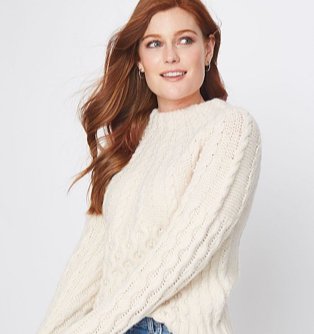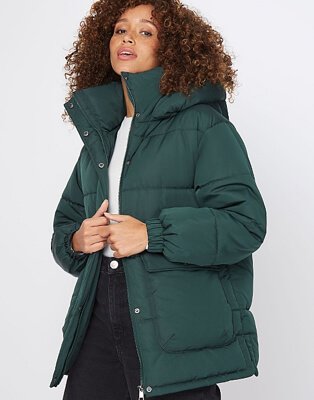 90s Throwback
If you love a #throwback like us, you'll be reaching for your padded coat on repeat. Double down on the retro feel by styling your jacket with 90s inspired mom jeans, a slogan sweatshirt and chunky trainers.
This outfit is all about confidence, so be brave with your colour combos! From forest green coats, lilac slogan tees and metallic details, have fun experimenting to discover your fave outerwear look. Remember to share your style with #WeAreGeorge.
Dress Up Days
If you think that padded jackets are for casual occasions only, think again. We may not be attending any festive parties, but being able to adapt your outerwear for different dress codes is still a must.
Since a quick trip to the shops has now become a catwalk opportunity, refresh last year's party dress for the milk run by throwing a padded coat on top. Remember, you don't need a reason to dress up!