The period in between Christmas and the new year is a time for relaxing with loved ones, eating leftovers and snuggling up to watch a good film. While it's tempting to stay on the sofa in your brand new festive pyjamas, getting outside to enjoy some fresh air can be a lovely change of scene.
If you do manage to venture out into the cold for a family walk, it's important to make sure you're wrapped up warm. From snug scarves and hats to comfy knitted jumpers, we have plenty of winter-worthy accessories to see you through the season.
COLOURFUL AND COSY COATS
While many opt for dark colours in the winter months, choosing a pastel or brightly coloured coat can add some much-needed variety to your wardrobe. With plenty of different colours to choose from, including green, red and burgundy, our padded coats are ideal for helping you stay warm.
For a stylish update on millennial pink, why not opt for our dusty pink padded coat? Featuring a hood to shield you against the wind and convenient zipped pockets to store essentials, this coat is a fashionable and functional way to face whatever the weather throws at you.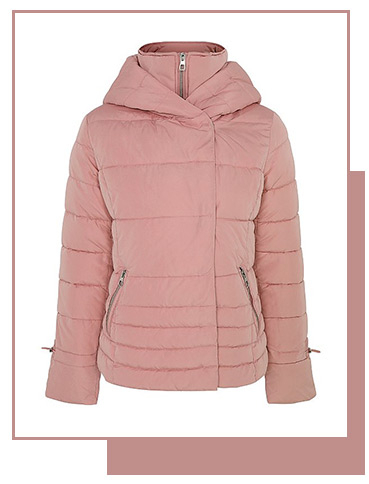 LOVE LAYERING
WITH JUMPERS
A versatile piece of knitwear is essential to keeping out the chill when you're on the move. Whether you layer them under coats or wear them by themselves, our jumpers are just the thing to help you stay comfy. From cowl necks and sequin styles to Fairisle designs, we have plenty of chic and practical pieces to prepare you for the dropping temperature.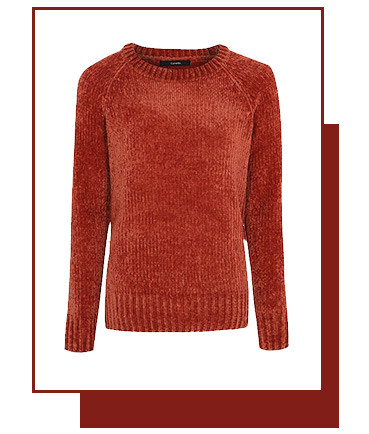 For a trendy textured pick, why not try a knitted chenille jumper in blue, plum or striking burnt orange? Pair it with knee-high boots and a hat for a stylish and snug outfit that's ideal for colder weather.
EXTRA WARMTH
FOR LITTLE ONES
If you're out for a walk with the whole family, the last thing you want is your little one getting cold. As well as dressing them in lots of layers, you can also keep one of our baby blankets close at hand for extra warmth. With plenty of different styles to choose from, including chevron picks and knitted designs, tucking up your little one in a blanket is a quick and easy way to insulate their whole body.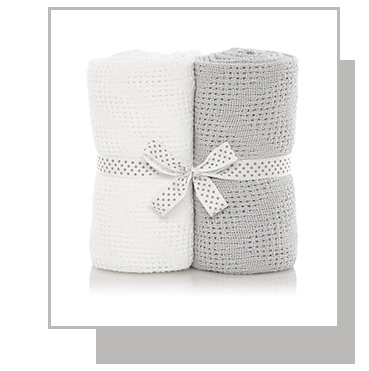 HATS, SCARVES
AND GLOVES
When it comes to staying warm outside, it's all about the finishing touches. While you might be wearing a thick jumper and coat, cosy accessories such as hats, scarves and gloves are vital for extra protection.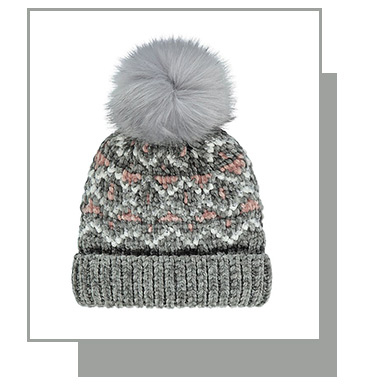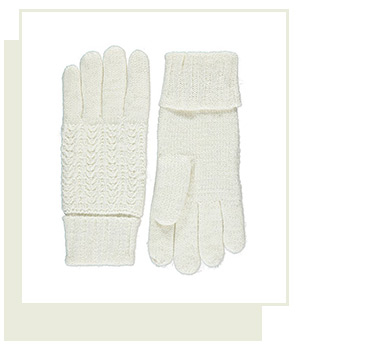 From checked scarves and bobble hats to knitted beanies, you and your family can mix and match with our extensive range of accessories depending on the temperature.
To add a little glamour to your outerwear, why not try one of our faux fur scarves? Helping you to tick off a timeless trend, this design will make the great outdoors feel like your very own catwalk.