As the cold weather strikes, keeping the kids warm is a top priority. There's no doubt your little ones will be keen to venture outside and explore the great outdoors, so we're here to make sure they stay snug on every adventure!
From essential winter coats to trusty boots, we've got all the kids' winter clothes your mini explorers will need to stay super-snug.
How Do Kids Stay Warm In Winter?
When it comes to making sure kids are warm in chilly weather, layers are your hero! Tons of warm layers, like snug sweatshirts, cosy cardigans and vests, will give much-needed warmth.
Winter accessories, like gloves, hats, scarves and fluffy socks, are must-haves to keep tiny tootsies and fingers toasty!
Essential Kids' Coats
One of the biggest investments in your child's winter wardrobe is a good quality winter coat. It's a surefire way to combat the cold weather and keep your little explorer warm on chilly adventures and walks to school.
Our selection of boys' coats and girls' coats have fab designs perfect for keeping your child comfy and warm all winter long.
Kids can wave way bye-bye to Jack Frost in a trendy padded coat or puffer jacket in easy-wear black, grey and navy. Parka coats are always a cool choice, with khaki being our fave colour.
Quilted coats, teddy coats and collared designs are sweet options for girls, whether they're heading to the park or a birthday party.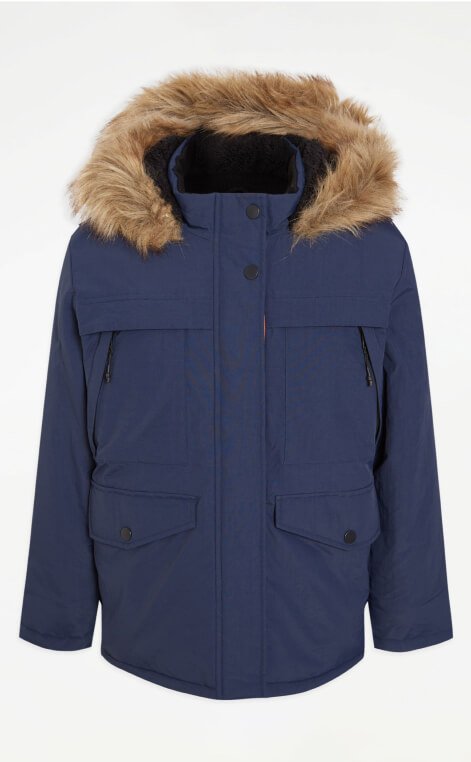 Wrap Up In Kids' Jumpers
A huggable selection of jumpers and sweatshirts is a smart way to build your child's winter collection. We've got plenty of colourful patterns and prints across our girls' jumpers and boys' jumpers – sure to get the approval of any mini fashionista this winter.
Our top tip: slip a vest underneath your child's sweatshirt or jumper to give 'em a tad more insulation when they're on-the-go!
Complete their winter outfit by pairing their jazzy jumper with jeans, leggings or trousers, so they can venture into the great outdoors in style.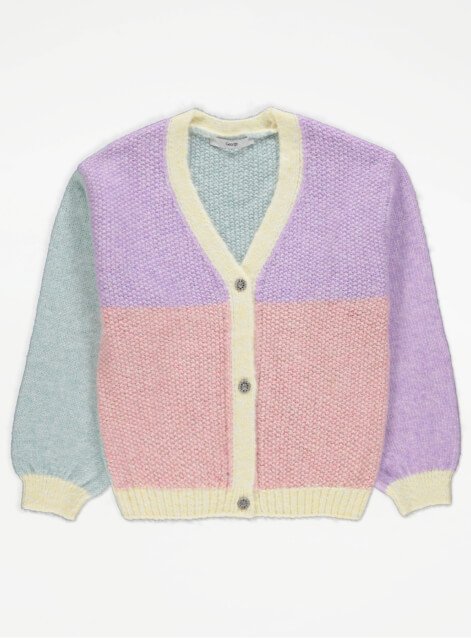 Cool Kids' Hoodies
Hoodies are an awesome alternative to chunky outerwear – perfect for brighter days. Bonus, they'll also protect your little one from any unexpected drizzly showers, too!
For relaxed afternoons and weekends at home, kids can quickly throw on a hoodie and stay snug while kicking back indoors.
We've got plenty of cool options in our kids' unisex clothing drop that they can pop on with a pair of joggers to create a matching tracksuit. To complete their outfit, just add some trainers!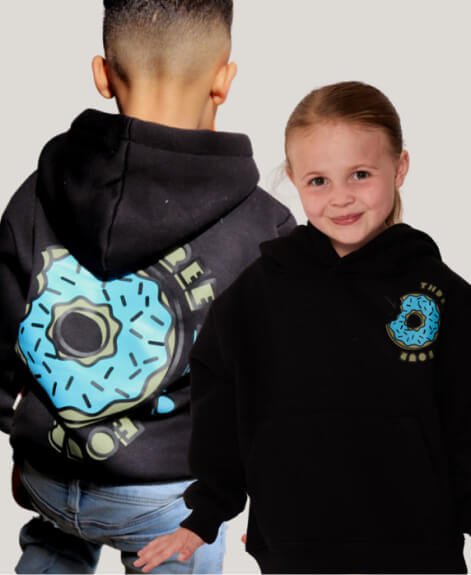 Winter Bottoms & Trousers
A thick pair of trousers, joggers, or denim jeans will make sure your children stay warm, whatever this winter has got in store for them.
Layer their jeans or joggers over girls' leggings and boys' leggings for extra insulation during colder weather and trips outside.
Choosing trousers in staple colours like black and blue jeans and navy and grey joggers will help you prepare your kids' wardrobe for spring too! Just swap out boots for trainers and ditch the chunky winter coat.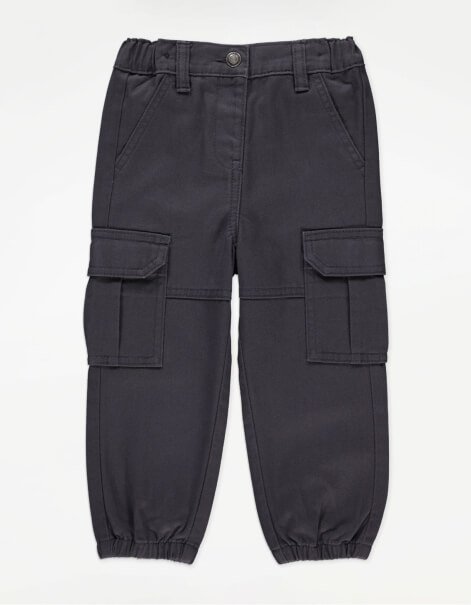 Snowy Boots
Protect their little feet from rainy weather and snowfall with a pair of quality boots. Our girls' boots and boys' boots will support their feet and cover their ankles. Those tiny explorers simply can't be without them!
Need an extra bit of protection? Watch them jump muddy puddles galore in a pair of wellies. And for those wonderful days when the sunshine makes an appearance, they can pop on trainers instead.
Grab Some Gloves Or Mittens
Little ones are often too busy playing and exploring to remember to put on a pair of gloves, but they're super important to help keep their entire body warm.
For older children, discover a neat knitted pair from our girls' gloves and boys' gloves drops and for your little bundle of joy, protect their delicate skin with an adorable pair of mittens. Cosy hands all around!
Pop On Hats & Beanies
A super-cute pom-pom hat or trendy beanie will protect your little one's head and ears from changing weather and chilly winds.
Bobble hats, bucket hats and beanies inspired by their favourite characters, we've got whatever you're searching for in our boys' hats range.
And for your little lady, keep her smiling with colourful rainbow, unicorn and Disney designs from our selection of girls' hats.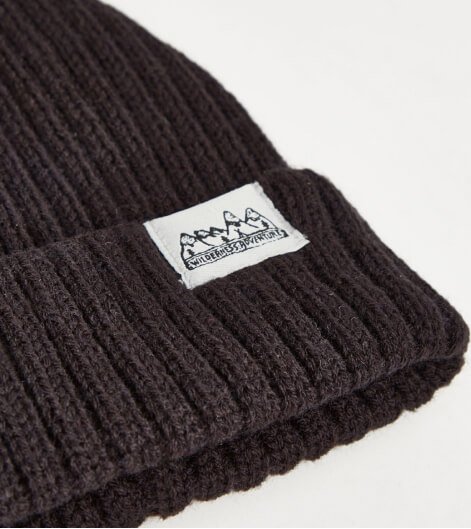 Snuggle Up In Scarves
Discover the perfect pal to their winter wear with a cosy knitted scarf. They can stay snug in woolly scarves ready to be discovered in our girls' scarf sets and boys' scarf sets. Just remember to match the style of their scarf to their age, activity and the weather.